January 14, 2018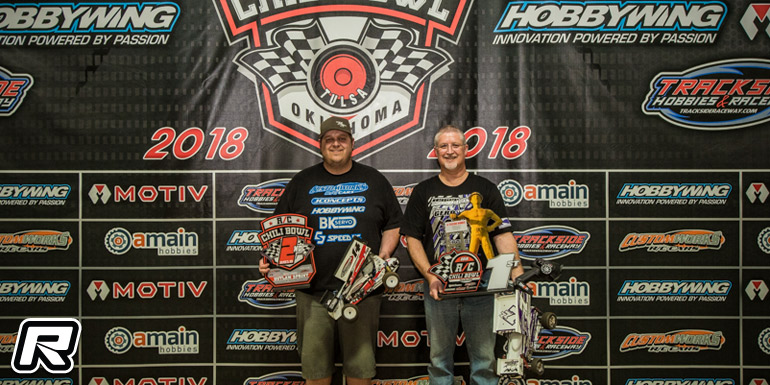 The 2018 RC Chili Bowl set record entries of over 437 as it wrapped up a fun and competitive event. Held at the Expo Square Fair Grounds and ran alongside the famous full-sized Chili Bowl Midget Nationals in Tulsa, Oklahoma, this race is quickly becoming the biggest dirt oval event on the racing calendar. Now in its fourth year under the helm of legendary event Promoter and Announcer Scotty Ernst, the RC Chili Bowl contests electric dirt oval classes that include Short Course Modified, Short Course B Modified, Wingless Sprint, Street Stock, Midwest Modified, Late Model, Masters Outlaw Sprint, and Outlaw Sprint, giving everyone a class or classes to race in to suit every race style and skillset.
In Outlaw Sprint, the drivers had to qualify among a huge field with a class that was 101 competitors deep. Outlaw Sprint is often considered the F1 of dirt oval racing, so a win here can elevate a driver's status and garner the most attention. These 1/10-scale, 2WD cars are fast, nimble and need to be driven with a high-level of skill to be successful. Early on TQ, Nathan Dean ran in to problems letting Doug Gaut (P2) to the front. Gaut ran clean lines and stayed at the front until a hard-charging Max Flurer (P8) put in a late charge at the end to pressure Gaut all the way to the buzzer. Flurer had a chance at a pass in the last corner, but a lapped driver split the two, making contact with Flurer getting the worst of it relegating him to second overall. Gaut spun but was able to point forward, and squeak over the finish line to grab the much-deserved win. Dustin Malicoat took third overall.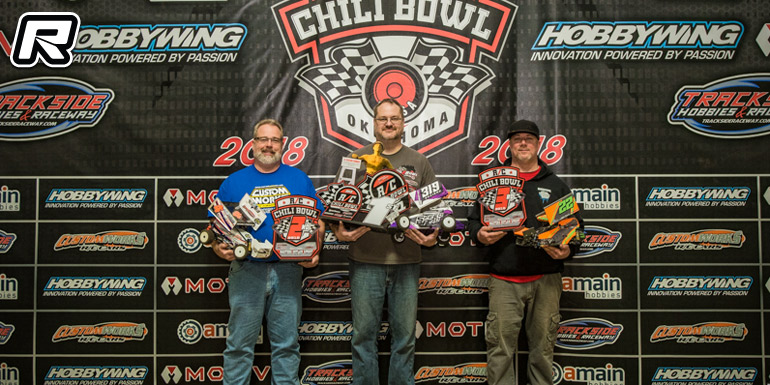 In Masters Outlaw Sprint, the rules dictate competitors are at least 45 years old, but this means the field often has a nice level of experience making for close racing and the top-fuel power they have invites high-speed battles. Early on Robin Mulvaney worked to the front where he sat for most of the race, but like some of the other races, would not stay that way. With impeded progress, Mulvaney ran in to trouble with just laps to go allowing Scott Johnson (TQ) back to the front for the win. Chad Knight would finish off the third spot on the podium.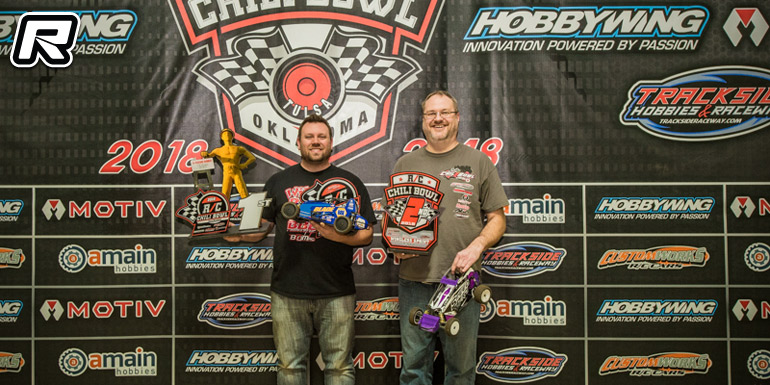 Wingless Sprint holds a soft spot in many racers' hearts and requires a lot of driver input due to lack of any aerodynamic downforce. This 13.5T spec class is fun to watch and even better to race. As the race got under way, it looked like anyone could win it, but when the final horn sounded, it was Cory Burgett (TQ) who stayed the most consistent and grabbed the coveted first place prize. Scott Johnson moved up to second from his starting position of P3, and Dustin Malicoat would settle for a respectable third after qualifying in second.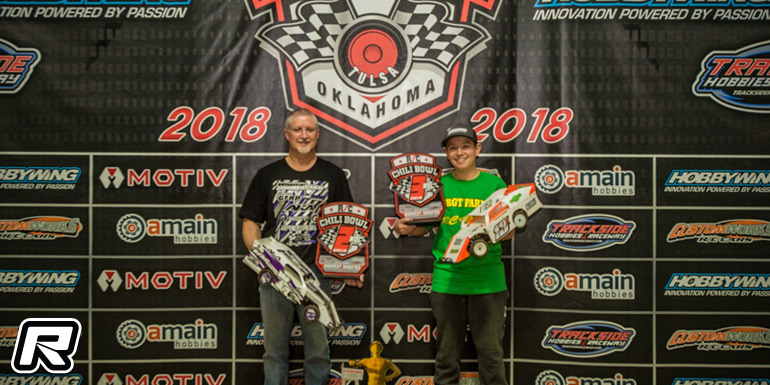 Midwest Modified has a maximum 10.5T motor limit helping to keep speeds at a reasonable level. In this class it was Matt Murphy who established himself with TQ in the unique format that favors smooth and consistent driving. But, TQ only gets you so far and Murphy ran in to issues early on that eventually pushed him all the way to the back of the pack. Dustin Malicoat showed patience and poise from seventh spot and found his way to the front for the win. Doug Gaut finished a little over a second behind in second, with Cole Ashworth left to grab the bronze.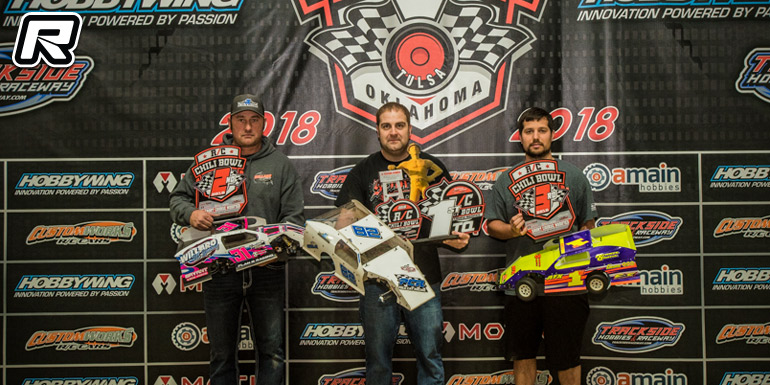 Short Course Modified needs to be based on a short-course chassis, but a carbon fiber chassis can be used. Also, all suspension components, transmission, front and rear bulkheads must be on the center-line of the vehicle. In this class, Michael Brown used his TQ position to build his confidence, and he clicked off lap after lap. But, Brown's win didn't come easy and Brandon Maggard took second place with less then a second back. Wesley Call grabbed the final spot on the podium.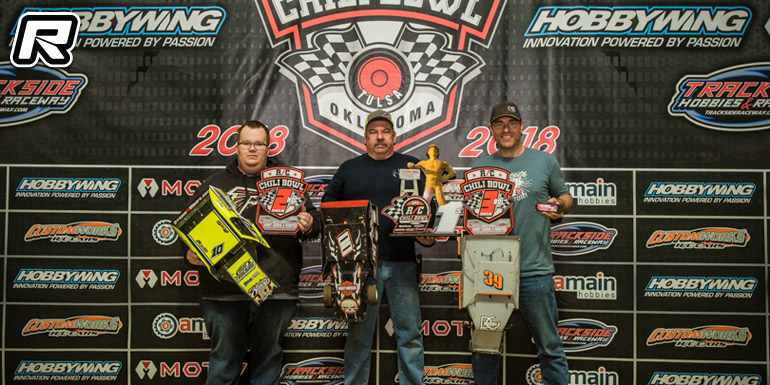 Short Course B Modified is another fun class with the cars based on production short course trucks. For this class there are no sponsored drivers allowed, giving the privateers, beginners and intermediate drivers a chance at their own spotlight. Things got interesting early on in this class with Ray Preston (TQ) having issues moving him back in the pack. Troy Alford didn't miss his opportunity and worked the pack from seventh on the grid for the win. RS Senter also put in hard work and earned himself the silver from P5 and Gary Langworthy Jr. took the bronze from P4.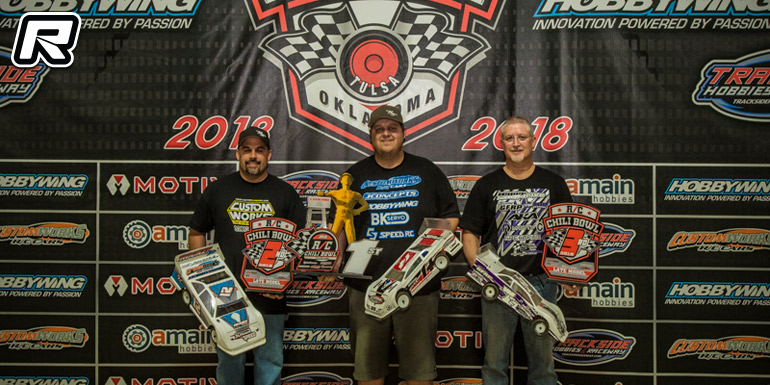 Late Model also screams high-tech and these machines are low and sleek. However, the main was chaos with Max Flurer capitalizing on the problems on the track and worked to the front from 5th on the grid. He settled in and turned laps avoiding issues and gapped the field. However, a late problem aloud Eddie Hill to move up to Flurer, but it wasn't quite enough and Flurer would persevere for the win, leaving Hill in second and Doug Gaut in third having a late charge up to the front of his own.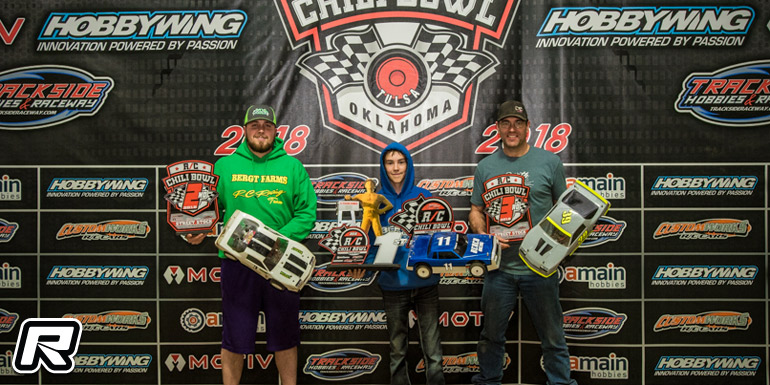 Street Stock is another class intended for non-sponsored drivers and combines beginners and intermediates for some simple racing that places an emphasis on driving and less on aerodynamics and other expensive high-technology. To help even further, these cars must be based off a production 2WD off-road buggy and run with a street car body. The chassis must remain stock, no aftermarket/non-OEM upgrades except RPM brand parts designed for the chassis. In the A-main, it was all about young Trey Jones who leapt from his TQ position at the front and never looked back. His driving was composed and he showed experience beyond his years. Second was earned by Cory Jones from P3, and Gary Langworth Jr. showed that never giving up can be rewarding, finishing 3rd overall from P7.
Thanks to Carl Hyndman for the report.
---