January 9, 2018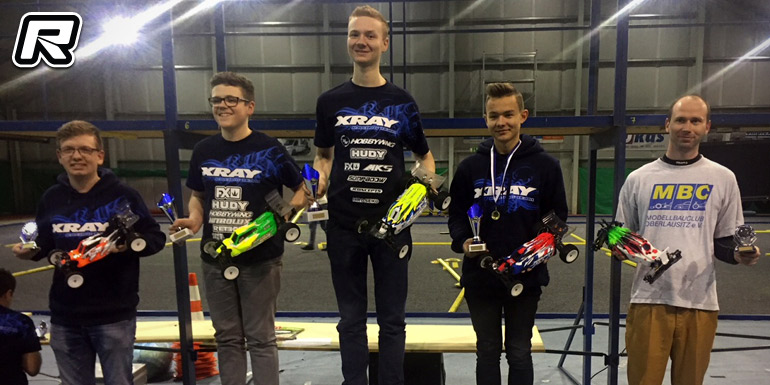 The fourth round of the Czech Lestr Cup was held in Prague on a technical track laid out with the popular EOS high grip carpet. In the 2WD Buggy class Xray's Kaja Novotny TQ'd Q1 and Q2, however in the third and final qualifier he had some mishaps that meant Max Götzl would snatch the final qualifier. Overall it was still Kaja on pole position with Max 2nd and Milan Mudra rounding out the top 3. Over in the 4WD Buggy class Kaja made a clean sweep, TQing all qualifying rounds to take the overall TQ from Max and Milan.
In the 2WD finals Kaja was unbeatable, and by taking all three legs he took the day's win from the fighting duo of Max and Milan. Eventually it was Max who held the upper hand to take the runner-up spot from Milan in 3rd.
2WD Buggy final results:
1. Kaja Novotny – Xray
2. Max Götzl – Xray
3. Milan Mudra – Xray
4. Vaclav Broz – Xray
5. Arnold Lorenz – Team Associated
6. Julian Krohn – Yokomo
7. Frank Hempel – Team Associated
8. Jindrich Jirak – Xray
9. Martin Koncel – Xray
10.Jiri Benes – Xray
The 4WD A-mains were pretty much a blueprint of the 2WD events with Kaja leading the way to take his 2nd win of the day. Max Götzl again came in 2nd from Milan in 3rd.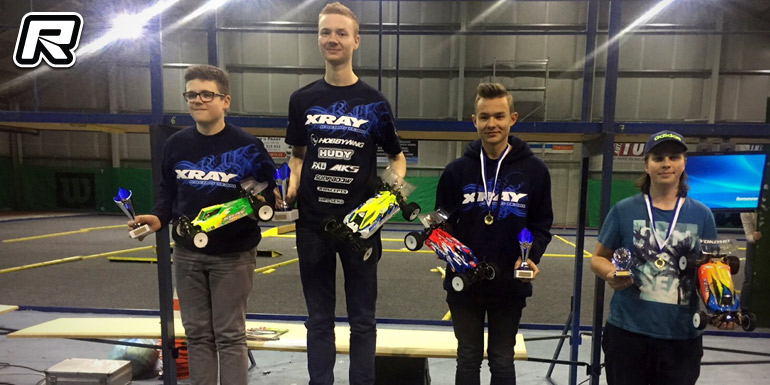 4WD Buggy final result:
1. Kaja Novotny – Xray
2. Max Götzl – Xray
3. Milan Mudra – Xray
4. Petr Tomasek – Yokomo
5. Jiri Dvorak – Xray
6. Vaclav Broz – Xray
7. Jindrich Jirak – Xray
8. Michal Kneys – Xray
9. Honza Kapicka – Kyosho
10.Martin Koncel – Xray
Source: Xray [teamxray.com]
---