January 26, 2018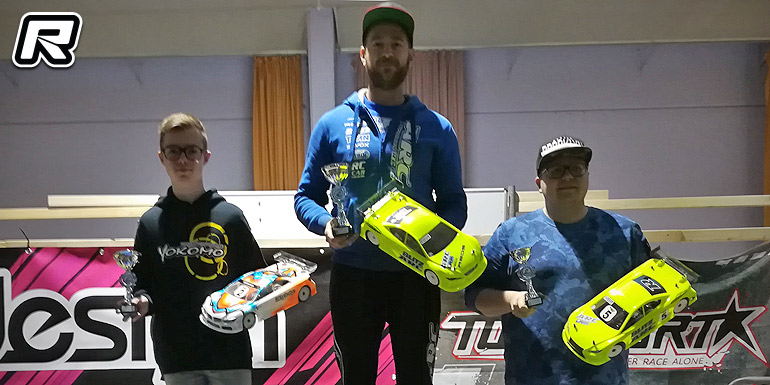 The second round of the Lovan RC Challenge was held last weekend with the event again attracting a lot of drivers. French top Stock driver Steve Dellatre made his entry as did Dutch ace, John Ermen while Willy Voisangrain came to defend his win at the opening round of the series. Robin D'hondt also made his entry but was unable to make it to the race unfortunately. Overall 65 entries made for some good racing – not a bad number given the popular GP3F was held on the same weekend. During practice John Ermen set a blistering pace in both the Touring EFRA and Stock classes as did young Liam van de Wouwer who excelled in the EFRA and Formula classes.
In the EFRA class qualifying it was all John Ermen (ARC) with the lead, scoring a 21-laps run as did Liam (Yokomo) while Robbin Herton (ARC) rounded out the top 3 so far. In the Stock class John scored another TQ, again with 21 laps, but this time no one else was able to match his pace. Steve Delattre came in 2nd from Dimitri de Baeker 3rd. Over in the Formula category Willy Voisangrin waited till the final qualifier for an all or nothing run with his Serpent and his efforts would by off, as he became top qualifier with 18 laps in front of Ghislain Mantrand (Team Associated) and Liam van de Wouwer (Xray).
The Touring EFRA finals saw John taking two wins to snatch the overall victory while Liam van de Wouwer took the win in A3 for the overall runner-up spot. The race for the 3rd and 4th position was on until the very last lap in the final A-main when Robin Hertong made a small mistake, and Sidney Blokker could make a move. Sadly for Robin, who had a great weekend, but superb for Sidney, who came a bit late to the race because of some unplanned delay. But after all, Sidney was happy he did as he made the final spot on the podium.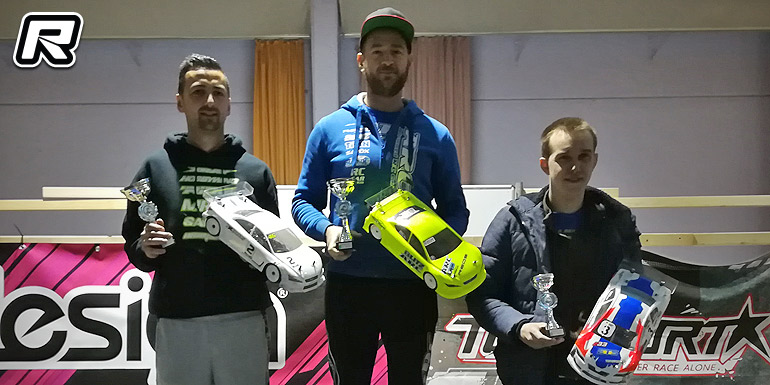 In the Stock class race control had to adjust the minimum time as John scored blistering fast time of below 14.5s. Steven Delattre (Xray) came in 2nd from Dimitri de Baek 3rd.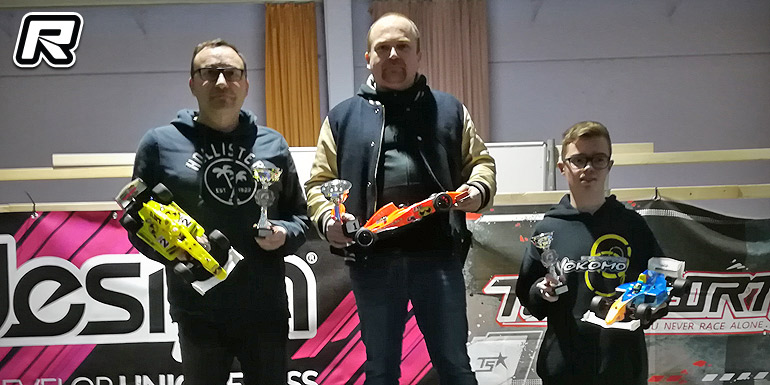 The Formula A-main events saw a clean sweep of Willy from Ghislain and Liam who all had some nice battles and would ultimately finish in qualifying order.
Thanks to Kris Vanbleu for the report.
---