January 16, 2018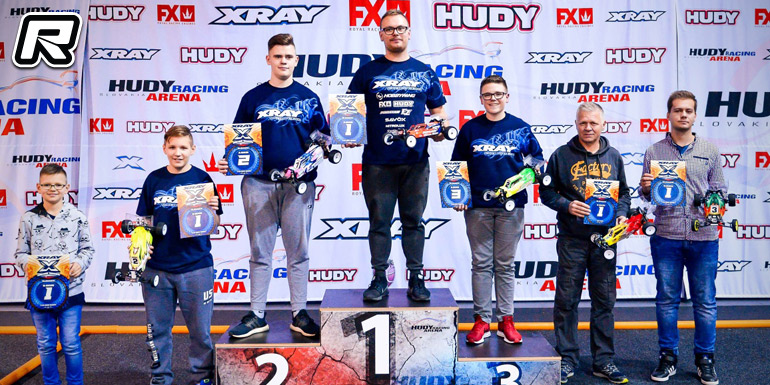 Round four of the Xray Racing Series Slovakia was held at the Hudy Racing Arena in Trencin. The weekend kicked off with free practice on Friday followed by the qualifiers and finals on Saturday. In the 2WD Buggy class Adam Izsay took a popular TQ from Max Gotzl 2nd and Martin Bayer 3rd. In the opening A-main Adam and Max were able to quickly pull away after Martin had some bad luck. Despite his best tries, Max was not able to challenge Adam as Gotzl made a small mistake which cost him the win.
A2 then went better for Martin who came out on top with Max 2nd and Adam 3rd. The decisive third main again saw Martin taking the win as Max made a mistake.
2WD Buggy final results:
1. Martin Bayer
2. Adam Izsay
3. Max Götzl
4. Tomáš Lipták
5. Matus Benetin
6. Peter Pinisch
7. Wojciech Rzepecki
8. Bartolomiej Kramża
9. Zsolt Bajusz
10.Bartosz Zalewski
The 4WD class saw Martin Bayer topping all qualifying rounds to take the overall TQ while Max Gotzl and Adam Izsay fought for the P2 spot on the grid. Ultimately it was Max who prevailed with Adam coming in 3rd. In the finals it was again all Martin to take and early overall win as again Max and Adam fought for the runner-up spot. In the end and after some bad luck for Adam it was Max with the overall 2nd place from Adam in 3rd.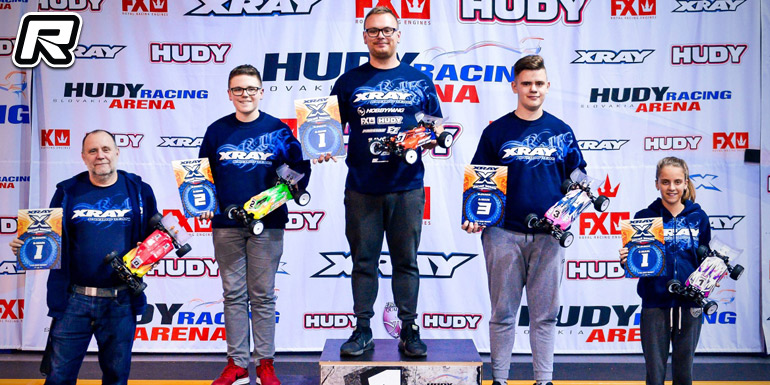 4WD Buggy final results:
1. Martin Bayer
2. Max Götzl
3. Adam Izsay
4. Matus Benetin
5. Zsolt Bajusz
6. Ladislav Tóth
7. Juraj Hudy
8. Thomas Pumpler
9. Bartosz Zalewski
10.Jakub Luczak
In the Trucl class Martin Bayer excelled, taking all qualifiers and finals for a clean sweep from Max Gotzl 2nd and Juray Hudy 3rd. In the finals however it was Bartek Zalewski who was able to grab the final podium spot.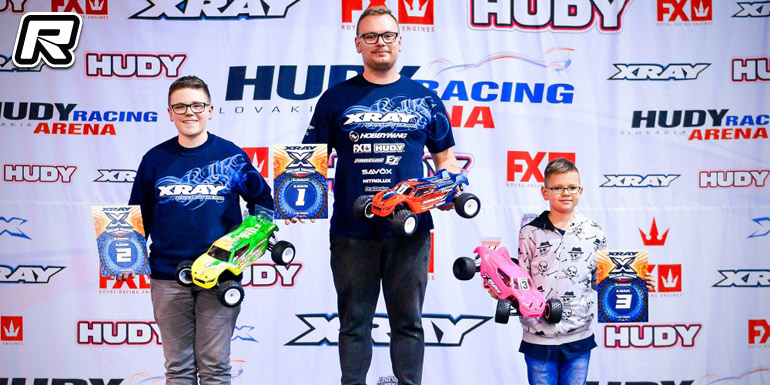 Truck final results:
1. Martin Bayer
2. Max Götzl
3. Bartosz Zalewski
4. Juraj Hudy
5. Antonia Kovalzski
Source: Xray [teamxray.com]
---