February 13, 2018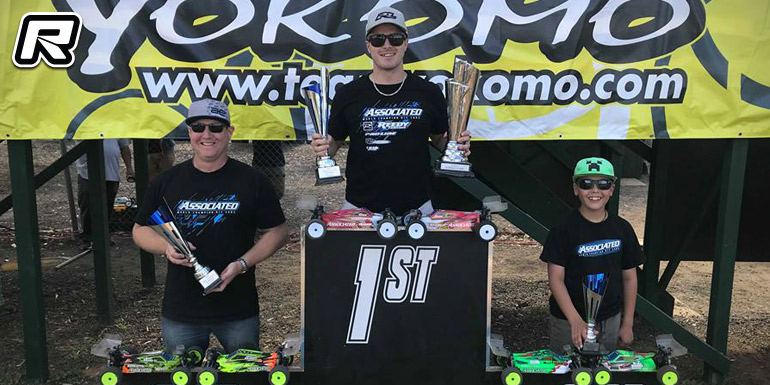 The 2018 Keilor Invitational, Australia's outdoor equivalent of the Reedy Race in the US, was held at the Keilor club in Melbourne, Australia. Racers battle it out in over five heats of 2WD and five heats of 4WD for the title of champion and unique to this event is that an invite class is also held for the popular 17.5T class while open classes allow racers to compete for direct invitations to the 2019 event. A junior class is also offered for the under 16 racers in the very strong junior scene. As always the club created a brand new layout for the event, with the 2018 track being very fast and flowing with lots of undulations. This created spectacular high speed freight train racing which required patience and aggression. Mother nature threw typical Melbourne changeable weather at the track, with everything from hot sun to wind and rain, but the track grooved up spectacularly throughout and kept racers on their toes choosing the correct tyre. Racers travelled from around the country for the event, with over 120 entries received.
Multiple worlds A-finalist Kyle McBride was the hot favourite for this event, and started strongly holding the overnight lead after the 2WD Invite races. Big surprise of the 2WD day was Lachlan Munday, the 12-years old taking a heat win and several top 3 places to finish only two points behind Kyle with his father "Old Man Munday" Ray one point further back. The 4WD day saw Ray claw back the three points to Kyle, with the two racers tied on points at the end of the event. By virtue of one more heat win than Ray, Kyle took the title for the 2nd time from Ray with Lachlan Munday finishing a popular 3rd after tieing with Cameron Zammit, who made a big comeback on 4WD day after some bad luck on day one.
The Stock field was also deep with current and past national champs and state title holders in attendance. But it was Mathew Parsey from the Sunshine Coast in QLD who laid down the law on 2WD day, pulling out an impressive lead to put himself in a virtually unbeatable position after day one. Day two in 4WD and locals Rob Jones and Ben Howard scored the best results, but Parseys lead was too big and he took the title from Ben Howard, local Gary Carvajal a popular 3rd after consistent results in both classes.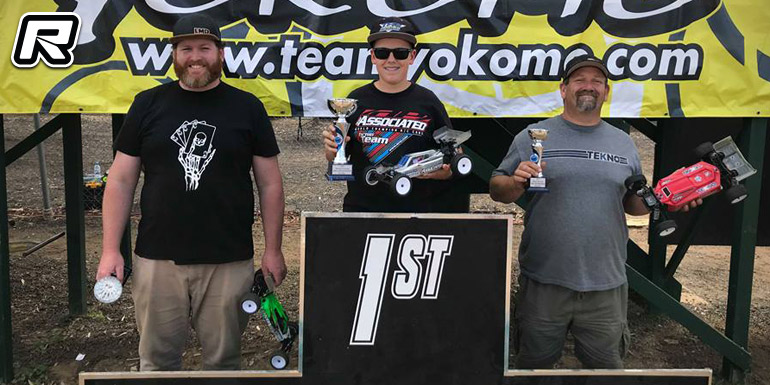 In the Modified Open classes qualifying was all about Jordan Isergin, the 13-years old rising star from Keilor took a clean sweep of qualifying in both classes to claim double TQ from Jon Philpot. In the 2WD final Isergin cleared out to take the win and seal his place in the 2019 Invite class, Philpot in 2nd and a big effort from Sam Savage to finish 3rd, racing a homebuilt 2WD converted Tekno.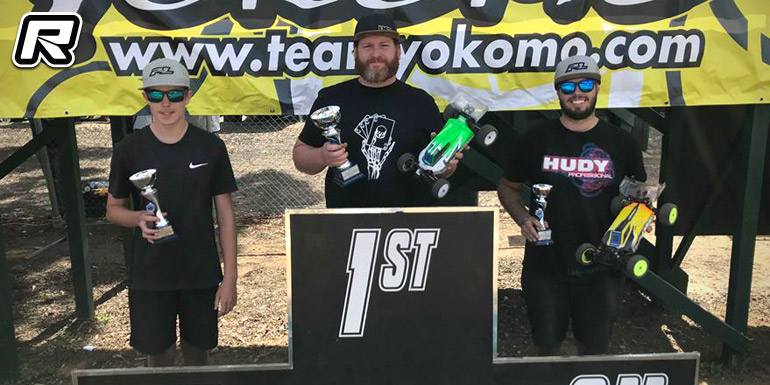 In the 4WD final, Isergin bolted to a lead but had some technical issues allowing Philpot to the lead, chased hard by another fast youngster Carter Sims. In the end Philpot took the win to also get his spot in the 2019 Invite class, Sims finishing 2nd and Tasmanian Callum Mitchell rounding out the podium.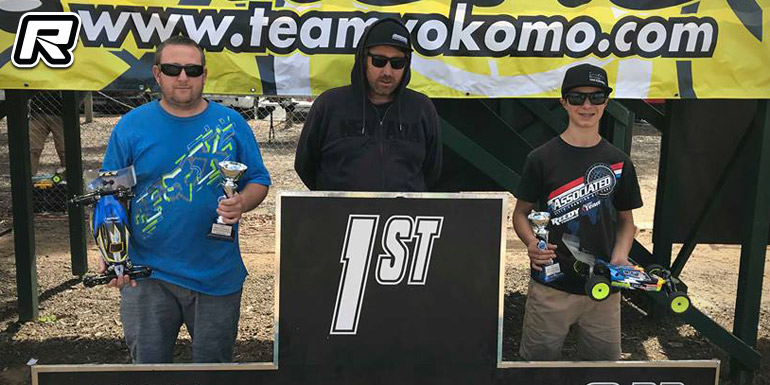 In 2WD Stock Open, Luke Chmielewski took TQ from Callum Mitchell and Drew Robson. Robson got ahead early in the final, but Luke reclaimed the lead on lap 4 and didn't look back for the rest of the 7-minute main, taking the win from Robson and in 3rd place was another local junior Nathan Facciol, racing in his first major event since "graduating" from the Junior class.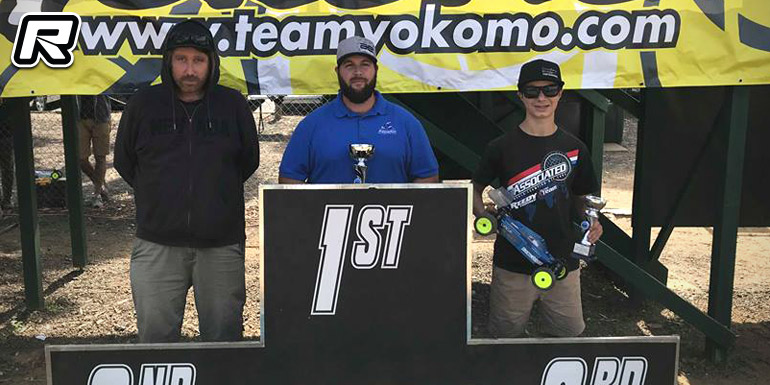 In 4WD Nathan Krohn took TQ from Chmielewski and Facciol, and while they finished in qualifying order it was a very close final with all three leading at one stage and all three separated by only three seconds after seven minutes.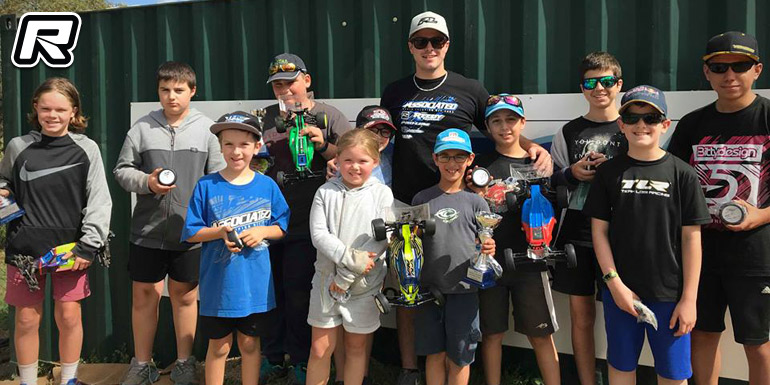 The Victorian racing scene has focussed a lot on junior racers in the past few years, and the hard work is paying off with strong fields of juniors at each event and a number of fast kids now running in the open classes. For this event twelve juniors raced hard, with the added bonus of meeting Aussie superstar Kyle McBride and getting a special prize of a wheel signed by the worlds best at the Reedy Race in January. The winner received a body which Ty Tessman used on his 4WD Xray at the Reedy Race. In qualifying it was a tie between Camden Camilleri and Brian Lawrence, TQ to Camden on tiebreak with Claude Camilleri 3rd. A big crash shortly into the final saw Camden drop down the order, leaving brother Claude to lead until lap 8 when Brian Lawrence took the lead and pulled out to take a well deserved 10-seconds win. Camden fought back to 2nd from Rob Holliday and Claude in 4th. Special mention to Shelby Bloss in 5th, a young lady who has been impressing people not only with her attitude and hard work but also her ability to sell raffle tickets.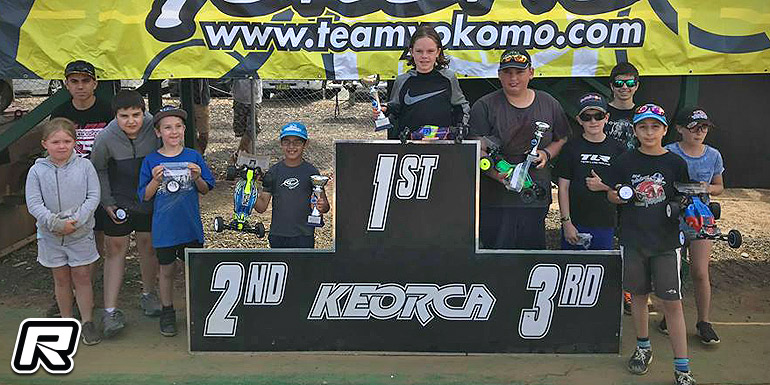 Thanks to Ray Munday for the report. Images: Ben Howard
---