February 28, 2018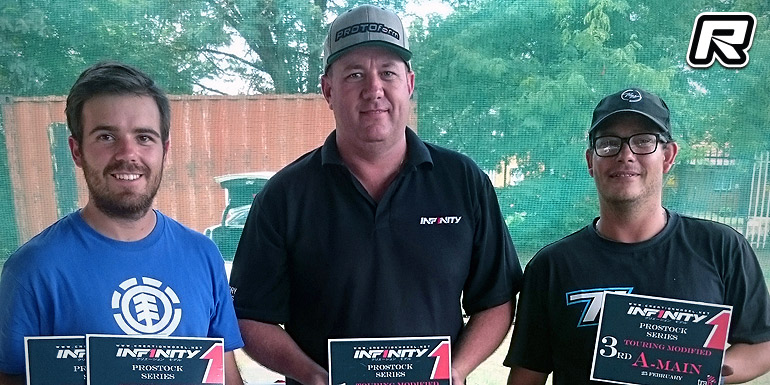 Last weekend the TRAP RC Venue in Pretoria, South Africa hosted the final round of the Infinity Prostock Challenge. In the Touring Modified class it was Miguel Haasbroek (Infinity) who had a strong run in qualifying to secure the overall TQ. However Jason Hillcoat (Infinity) made a few small adjustments after qualifying which Miguel had no answer to, and Jason secured the win and with it a 2nd overall for the series. John Steyn (Tamiya) stepped onto the podium for the 3rd spot on the day. Overall winner of the Modified Series went to Hein Kotze (Xray) which was secured already after round 2.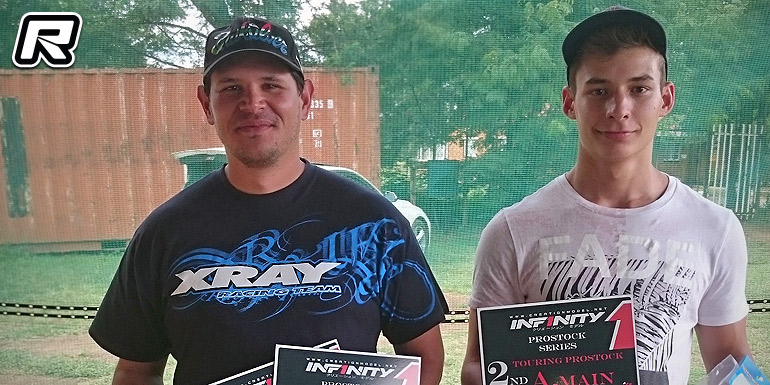 In the hotly contested Prostock race it was Juan Landman (Xray) that raced hard upfront taking the TQ, win of the day and the series in the final round. Juan's car was on rails and Ruben Vorster (Xray) had to settle as runner up on the day and the series. Ruben came close to Juan a few times during the mains but a few small errors saw him falling back making it difficult to catch up again.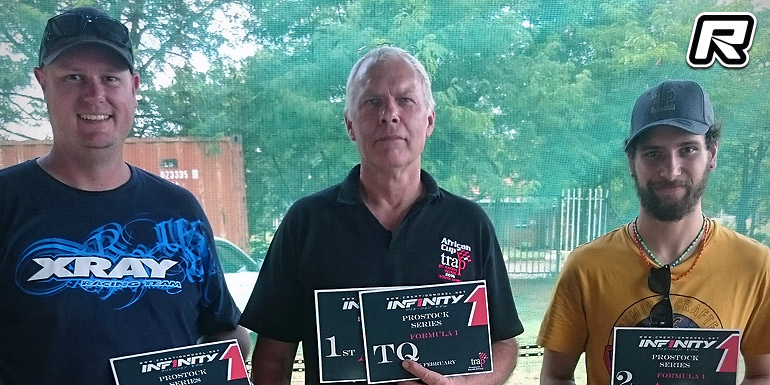 In the Formula class it was Christopher Dolphin (Xray) who showed the field he had put the previous two rounds behind him where he suffered bad luck. He took the TQ and win on the day as well as taking the series win. Newcomer Matthew Swanepoel (Tamiya) surprised the field with a strong run in qualifying and took 2nd overall for the day. Brett Ross (Xray) just couldn't get into his rhythm as he had in the previous round and settled for 3rd place. Brett Ross took 2nd overall for the series with Pieter Swemmer taking 3rd overall.
Thanks to Pieter Swemmer for the report.
---