February 12, 2018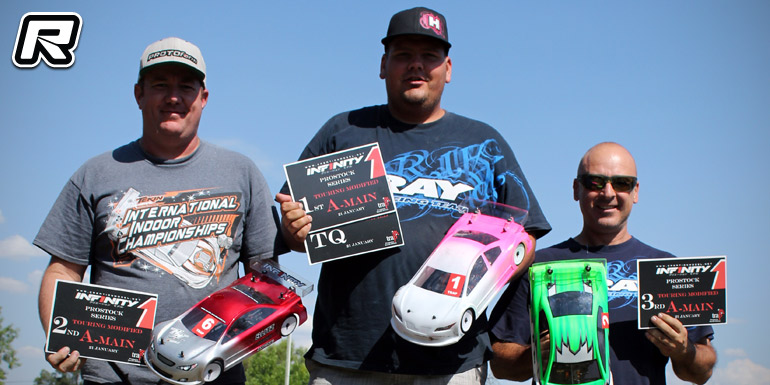 The TRAP RC Venue in South Africa played host to the first and second round of their 3-race Infinity Prostock Series for Touring Modified, Touring Stock and Formula classes. The Touring Modified round 1 A-Main saw current South-African champ, Hein Kotze (Xray) leading the way to grab the TQ and win for the day. Former champ Jason Hillcoat (Infinity) had a rough time looking for the perfect setup. He only managed 6th in qualifying but would recover in the A-main to take the overall runner-up spot. Ashley Hurley kept Hein honest in qualifying but had to leave when the main races started. Antonio Caroli (Xray) managed a 3rd overall in the race.
Round 2 again saw Hein leading and showing the way in the Modified A-main, taking the TQ, the overall win of the day and for the series. 2nd overall for the day went to Shaun Schutte (Xray) as Ashley Hurley (Xray) came in 3rd.
In the Prostock class and at round 1 Ruben Vorster (Xray) had the quickest car to secure the TQ and he would also snatch the day's win thanks to some consistent driving. Juan Landman (Xray) took a 2nd place in front of Wouter Ferreira (Xray) 3rd. In the second round the tables turned and it was Juan Landmand having the quickest car and being to most consistent to take the TQ and win followed by Ruben Vorster 2nd and Gunther Cornelius (Xray) 3rd. This also leaves the overall win open up until the last race of the series.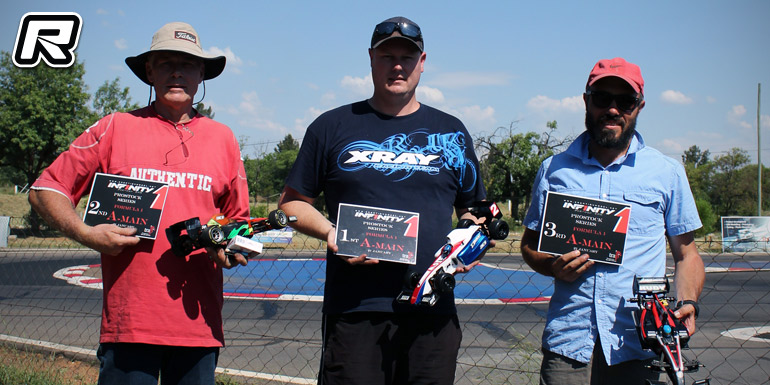 Round 1 of the Formula class saw Christopher Dolphin (Xray) having the fastest car to grab the TQ, however in the finals it was Brett Ross (Xray) who was the most consistent and this secured him the top step on the podium, followed by Christopher Dolphin in 2nd and Pieter Swemmer (Team Associated) in 3rd. Round 2 saw Pieter Swemmer having the fastest car to grab the TQ, however the consistency of Brett Ross allowed him to win again, followed by Pieter Swemmer and Christopher Dolphin. This leaves the battle for the overall win open until the next race at the end of February.
Thanks to Pieter Swemmer for the report.
---