February 6, 2018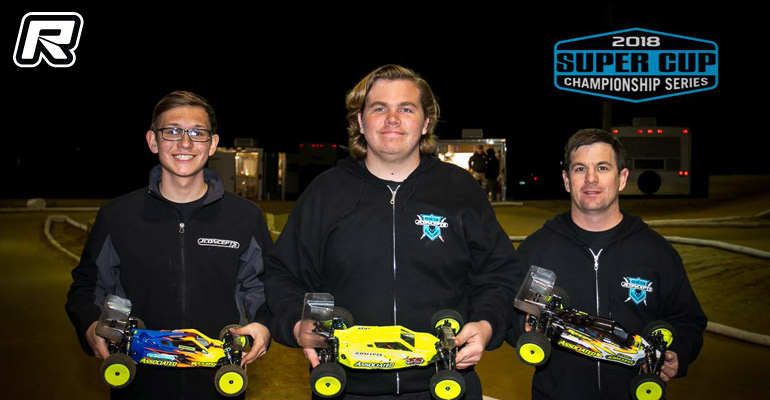 Round 2 of the 2018 JConcepts Super Cup Championship Series made its way over to Newberry, Florida, home to one of the raddest RC tracks in the Sunshine state. Without a doubt, the size and premise of Newberry's track are just about perfect for a 1/10th scale outdoor track. With a dialed, low-style driver stand to bring you closer to the action is a recipe for an exciting time in Newberry. Florida's winter is actually nice for those who aren't accustomed to 20°C weather in early February. However, since the track is located in an open field, constant wind gusts combined with below 5°C temps did make it a "cold" day by Floridian standards. Nonetheless, the sun did shine reminding everyone the beauty of outdoor racing. With nearly 190 entries on hand, the energy was soaring and the racing top notch.

The layout was fun and had terrific flow. The jumps were challenging making it a tricky track to make 5 minutes and with the adversity of outdoor racing, nature was definitely the "X" factor. With the sun unable to bake the surface, the traction was on the low-side, but as the day warmed and the sun peaked through the clouds, the surface started to take rubber and the lap times definitely on the slide.
In 2WD Modified Team Associated's Lee Setser put on an amazing show, earning the TQ position and delivered an amazing drive that earned him the win relatively uncontested. Team Associated's Daimon Borkowicz decided to go with the safe tire and moved up from 4th on the grid to snatch 2nd. AE's Paul Wynn definitely found some pace during the evening main event as he jumped up from 8th on the grid and finished 3rd overall.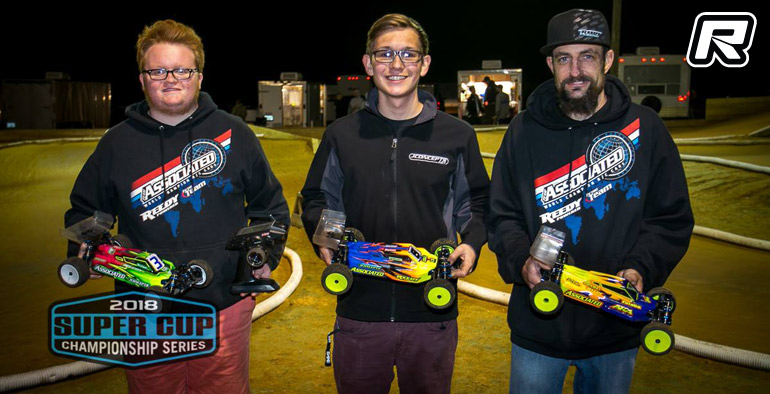 With 4WD being his faster class, Team Associated's Daimon Borkowicz turned it up during the 4WD Modified main and took a clutch win to boost his overall points lead. Hot on his heels was AE's Jackson Brunson, who finished only 1.9 seconds back from Borkowicz. Also putting on an amazing show was veteran, Team Associated's Ryan Eckert, who bumped up 1 spot from his qualifying position and finished 3rd overall.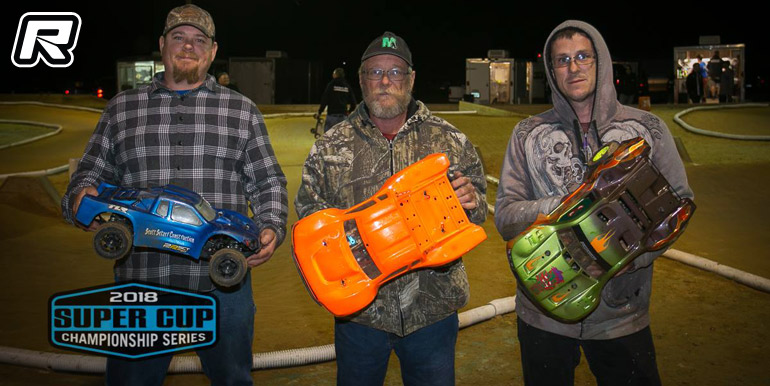 Taking an amazing tone to tone win was Ed Devlin in the 4×4 Short Course. While the rest of the field was sorting itself out for 2nd and 3rd, Devlin ran away with the win. Scott Setzer held off a hard chard-charging Davis to finish 2nd with Davis rounding out the top 3.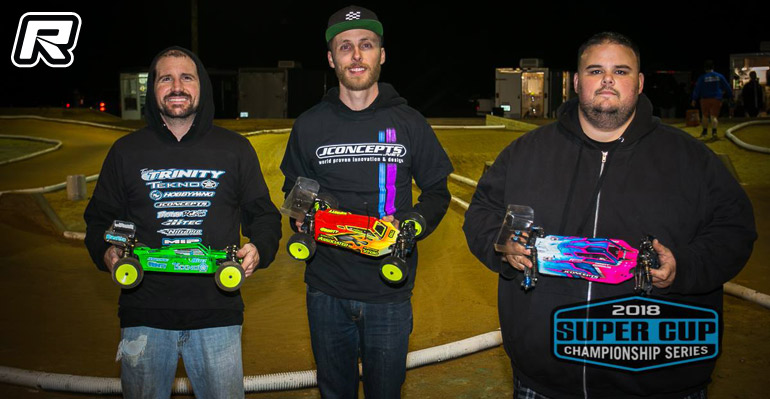 Ryan Harris was on a mission in 13.5 4WD. Having nailed the tire and setup combo for the main, Harris would jump up from 4th to move into the lead early in the race and finished nearly 6 seconds ahead of the competition. Meanwhile, it was another raging battle between Patrick Rossiter and Jader Lopez, but this time it was Rossiter who finished ahead in 2nd and Lopez having to settle for 3rd.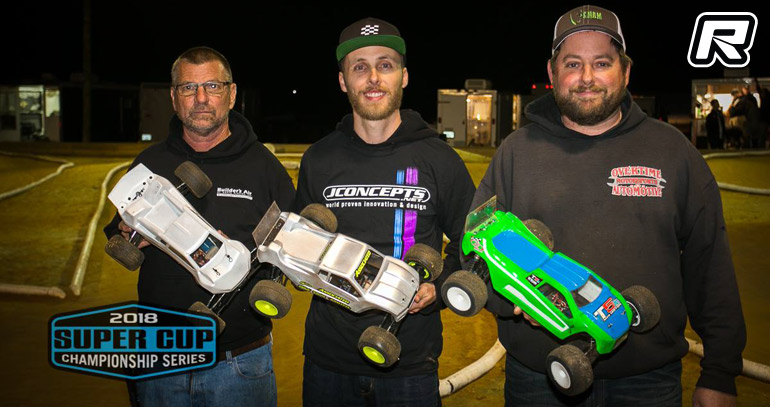 Coming on strong in the 13.5 Stadium Truck class was once again Ryan Harris. Harris qualified 4th, but got things going in the main and won by a good margin. Danny Wight also put in a terrific drive to net himself 2nd as Owen Simmons locked up 3rd by over 7 seconds.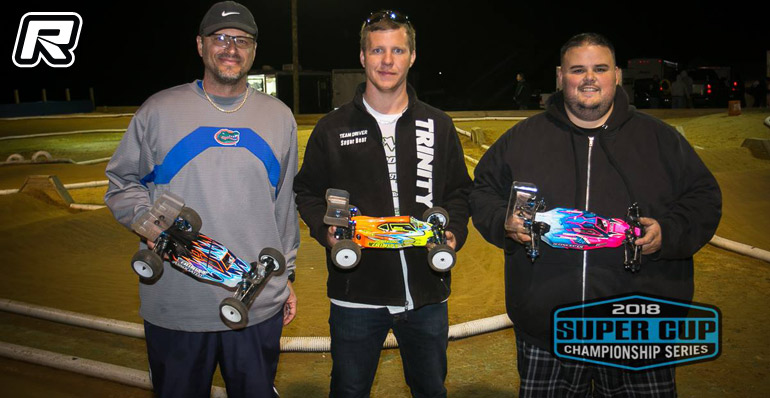 Alan Wight was on point earning TQ and took the win in 17.5 Expert Stock Buggy, however, it was an exciting fight for 2nd and 3rd between Jader Lopez, Patrick Rossiter Jr, and Edwin Mctureous. In the end, Mctureous locked up 2nd with Lopez making the last lap pass to finish 3rd.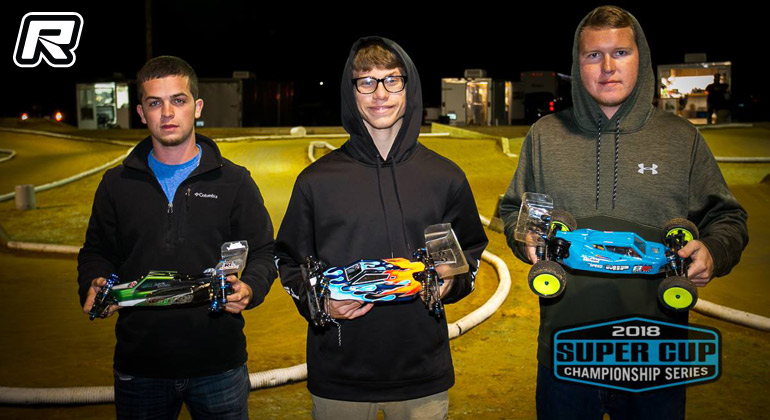 For all the drivers who don't have a sponsorship, the 17.5 Independent class is made for you so that you can race in a field of drivers with like-skill. Taking an impressive win in 17.5 Indy 2WD was Zachary Schmidt, who definitely had things on lockdown. Hunter Rousseau took a commanding 2nd as Clayton Jett squeezed his way into 3rd ahead of Jefferey Rhodes.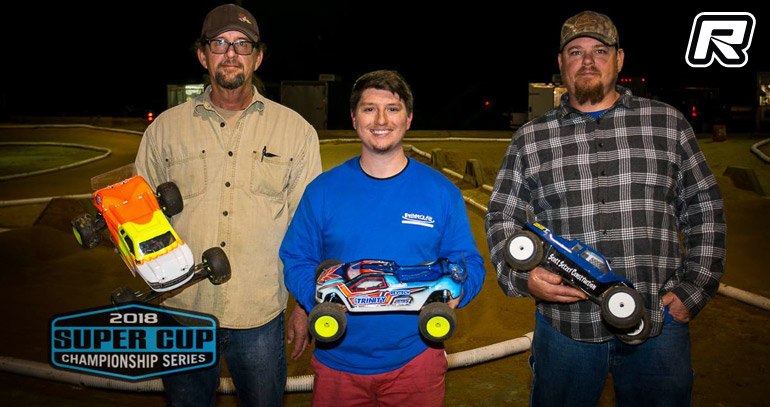 It was a dominating win for 17.5 Independent Stock Truck star, Jefferey Rhodes, who also managed to TQ and took the win as well as set the fastest lap along the way. Jeff Lynn earned a wonderful 2nd place finish with Scott Setzer battling his way to 3rd.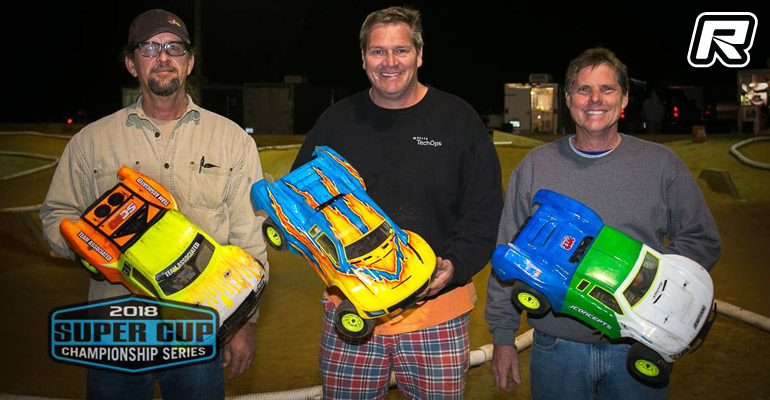 Taking the exciting win in the 17.5 Independent Stock Short Course class was Thomas Sherman, who qualified 4th and made a remarkable comeback after a terrible start. Jeff Lynn also found his way to the front to capture 2nd overall and Tracey Proctor dug deep to claw his way back to 3rd.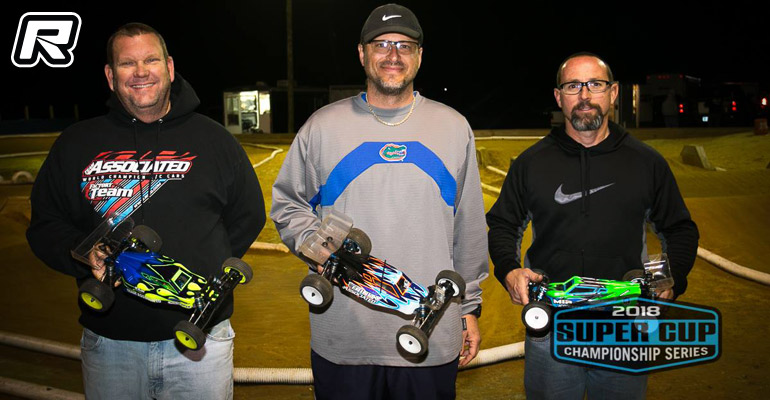 It's always a fun battle in the 40+ 2wd class and congrats to Edwin Mctureous on a wonderful TQ and win feat. Rich Schaeffer showed great pace all day and during the intense 5 minute main to finish 2nd on the podium. Also showing tremendous speed was Saint Cloud, Florida's John Prickett, who managed to lock in 3rd on the podium.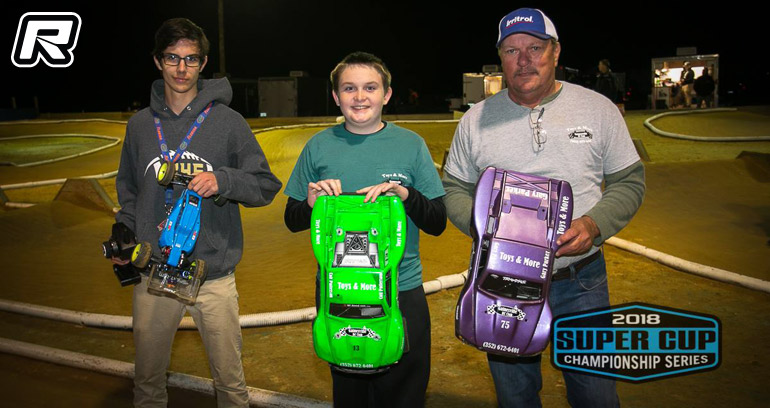 It was a great day for RC racing as there was a full class of Novice racers joining in on the Super Cup fun. Congrats to Colt Paterson for taking a terrific win with Dillion Slaughter coming in 2nd and Gary Parker rounding out the top 3.
Source: JConcepts [jconcepts.net]
---