February 28, 2018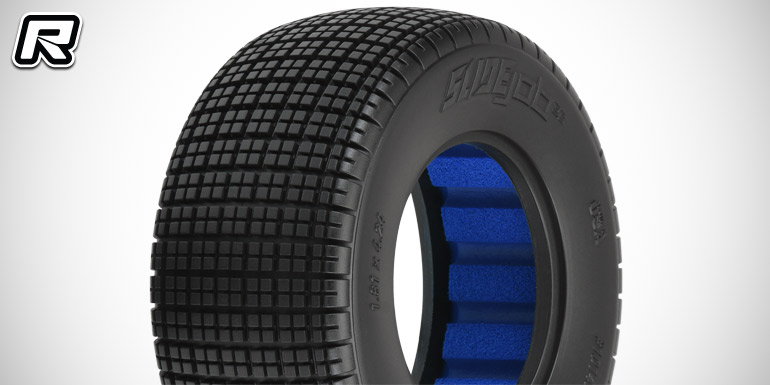 Coming from Pro-Line are three new 1/10th short course tyres in the form of the Slide Job SC, Prism SC and T/A KO2 tyres. Starting with the Slide Job SC, the tread was specially developed for dirt oval racing and was inspired by the tyres found in full-size motorsport so drivers can have realistic style and performance on their SC Mod. The Slide Job SC features rounded side tread for consistent slide action that will not catch ruts and flip the truck when it is thrown up into the corner. The multi-block tread pattern creates great forward grip combined with long lasting and consistent performance. The 2.2"/3.0" tyre is available in the grippy M2 compound.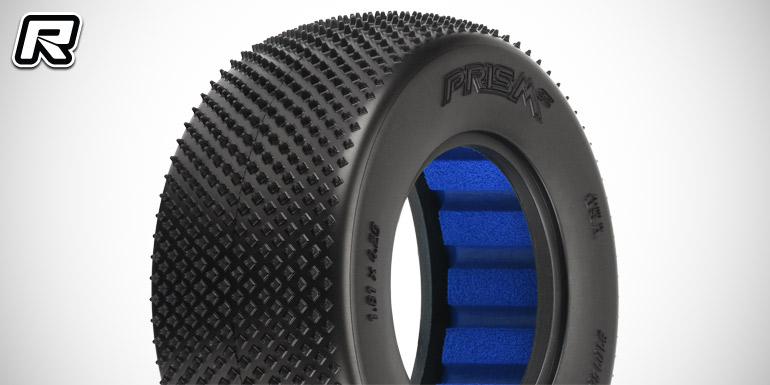 Next up is the Prism SC, a dedicated carpet racing tyre. It builds on the Prism buggy tread and features a bunch of ultra-sharp Prism shaped Pins laid out in a unique pattern that grip the carpet really tight. The pins on the Prism are slightly smaller than the original Pin Point rear tyre but there are many more of them, which results in faster and more consistent lap times. The Prism has been positioned with the knife edge pointed front to back and side to side for maximum grip and to stay sharp even as they wear down. The tyre comes including blue closed cell inserts and it is available in carpet-specific Z3 medium and Z4 soft compounds.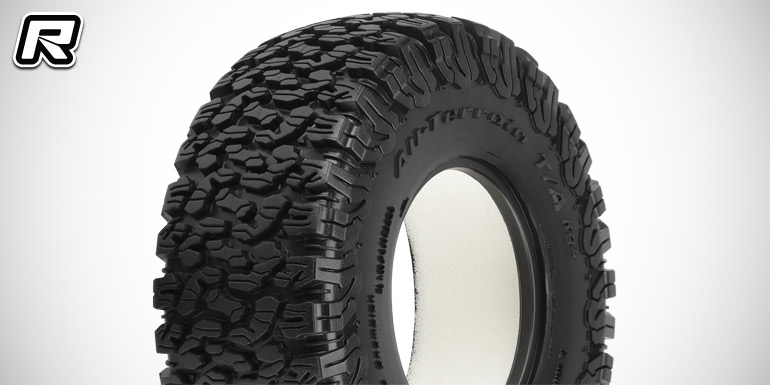 Last but not least is the BFGoodrich all-terrain T/A KO SC 2.2"/3.0" M2 tyre. Details from the full-size All-Terrain tire have been recreated to give Axial Yeti Trophy Truck or Losi Baja Rey owners the ultimate in scale look and multi-surface performance. Known for extreme off-road traction and awesome street performance in the full scale world, the fully licensed T/A KO2 tyre features an iconic layout of densely packed tread blocks with a large number of tread sipes that will give the rig improved traction on any terrain. The tyre comes with open cell inserts and in the proven M2 compound.
Source: Pro-Line [prolineracing.com]
---