February 9, 2018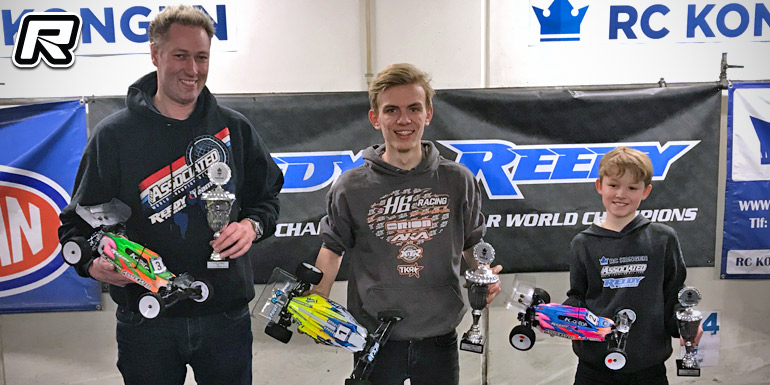 The fifth round of the Danish RC Kongen Winter Cup was held last weekend. In the 2WD Buggy class it was Pelle Culmsee, Marcus Kaerup and his dad Jonas Kaerup who were battling for the top spots. In Q1 it was Pelle who came out fastest, as he would TQ in front of Marcus while Jonas made some mistakes. In Q2 it was Marcus with the TQ, after Pelle landed bad from a jump and broke a rear arm. In Q3 it was Jonas who was fastest with a 2 seconds margin from Pelle, however it was Pelle who would get the overall TQ after having a faster round than Marcus.
In the finals there was a lot of close racing. In the opening leg Pelle made a mistake 2 minutes into the race and Marcus would overtake him, but Pelle and Jonas were faster than Marcus and he couldn't pull away and after some close fighting with Pelle and Jonas, Marcus would take the win. It was a different story in A2 as Pelle stayed in the lead, with Marcus right behind him. The latter would make some mistakes and Pelle would take a tone to tone win. Same story in the last A-main but Marcus did to many mistakes and Jonas could get by to take overall second. This gave the overall top 3 of Pelle, Jonas and Marcus.
In the 4WD portion of the race, it were again Marcus and Pelle who batteled it out, But this time Christoffer Henriksen was in the mix too. In qualifying it was again Pelle who could TQ round 1 after everyone did some mistakes. In Round 2 it was again Pelle with the fastest time and a 5 seconds margin to Christoffer and Marcus in third. In Q3 Pelle didn't run to safe tyres for the final, and it was Christoffer who could take the TQ to line up in 2nd as Marcus broke a rear axle.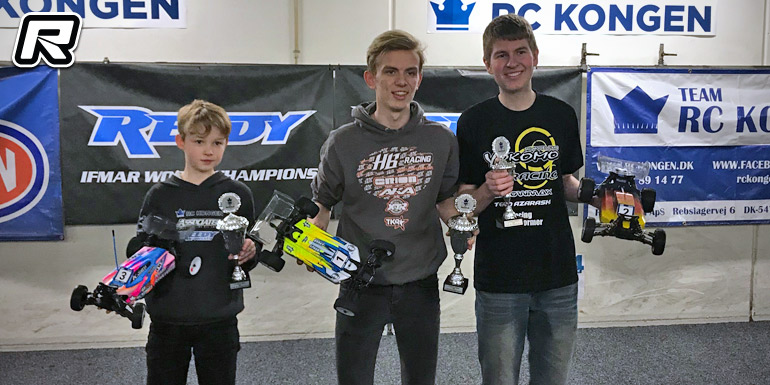 In the opening final, Pelle again did some mistakes as the top 3 had a great fight. So Marcus could win in front of Pelle and Christoffer in 3rd. In A2 Pelle got a great start, he didn't made any mistakes and could take a tone to tone win, as both Christoffer and Marcus did some small mistakes, but close to the end Marcus was chasing Pelle. A3 saw the same story as Pelle and Marcus had a great fight, but some small bobbles of the others allowed Pelle to take the overall win from Marcus Kaerup and Christoffer Henriksen.
Thanks to Pelle Culmsee for the report.
---