February 20, 2018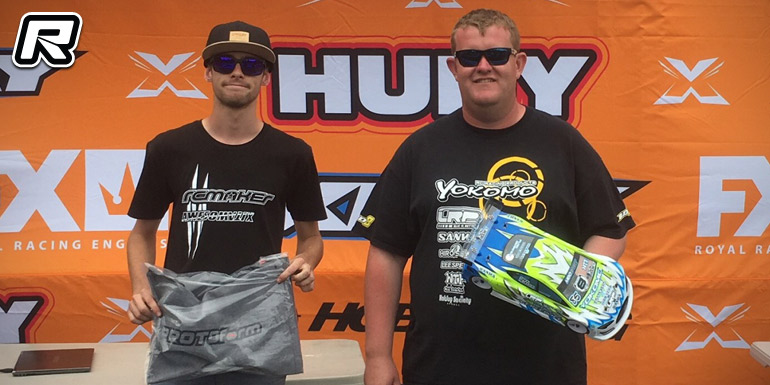 The opening round of the Xray Racing Series Australia was held recently in perfect weather conditions. Overnight rain on Saturday washed away the sugar added to the surface and so round one for everyone was slippery but the track grip did come back up 95 percent by the end of the day. In Modified Touring it was Xray's Ari Bakla with the win from Yokomo's Simon Nicholson and Awesomatix driver Jeffrey MacKie.
Modified TC
1. Ari Bakla – Xray
2. Simon Nicholson – Yokomo
3. Jeffrey MacKie – Awesomatix
4. John Puse – Yokomo
5. Lionel Saunders – Xray
6. Ed Clark – Mugen
7. Paul Smith – Xray
8. Vincent Chu – Xpress
9. Brett Drayton – Xpress
10.Dustin Fletcher – Xray
13.5 Touring saw Micky C taking the win from Simon Stewart and Hayden Smith.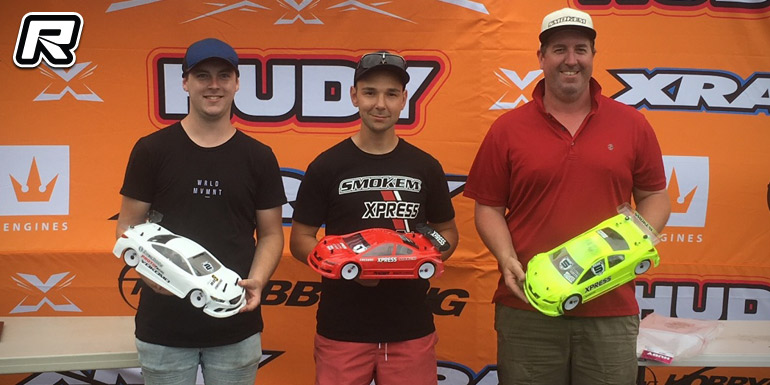 13.5T Touring final results:
1. Micky C
2. Simon Stewart
3. Hayden Smith
4. Brandon Alt
5. Anthony Gullotta
6. Scotty Elliott
7. Tony Smith
8. Aden Young
9. Brendon Young
10.Michael Forman
21.5 Touring had Phil Merrick walking away with the win from Ray Zarb and Brendan George in 2nd and 3rd respectively.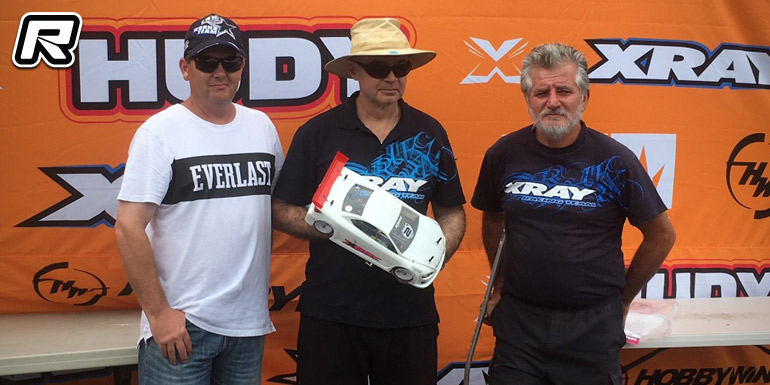 21.5T Touring final results:
1. Phil Merrick – Xray
2. Ray Zarb – Xray
3. Brendan George – Kyosho
4. Andrew Curless – n/a
5. Calvin Holmes – Yokomo
6. Jake Mckee – Xray
7. Graham Alt – Xpress
8. Stephen Rich – Xray
9. Bruce Seaton – n/a
10.David McKee – n/a
Source: Xray [teamxray.com]
---