February 1, 2018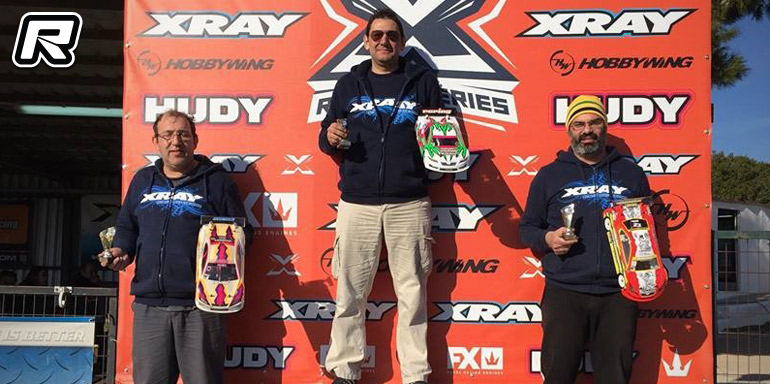 Round 1 of the Xray Racing Series Greece was held at the Fanatix Racing Track near Athens recently. In Touring Modified class Nikolakopoulos took the pole position and won all final legs with 2017 XRS champion, Diamadis, coming in 2nd after some nice battles with 3rd placed Kidis.
Touring Modified top 5 results:
1. Nikolakopoulos – Xray
2. Diamadis – Xray
3. Kidis – Xray
4. Ioannidis – Xray
5. Boutsas – Xray
In the Stock category 2017 XRS champ Ioannidis took the pole position by just two tenths of a second over Zogogiannis. In leg 1 young gun Ioannidis did not finish because of a pinion problem as Zogogiannis took the win. However, in leg 2 Papadopoulos stepped up his game, having some nice battles with Ioannidis but the latter took the win by just one tenth of a second. In the last leg Ioannidis dominated the field and won by a comfortable lead posting the fastest lap ever recorded at the FRT.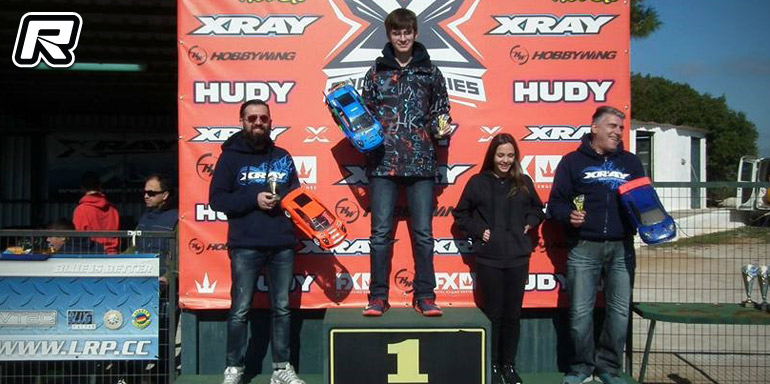 Touring Stock final results:
1. Ioannidis – Xray
2. Zogogiannis – Xray
3. Papadopoulos – Xray
4. Kazoglou – Xray
5. Kalantzakis – Xray
6. Nerantzis – Xray
7. Tsatsamis – Xray
8. Kakarikos – Xray
9. Pontikis – Tamiya
10.Katsigiannis – Xray
The Pan Car class again saw Nikos Nikolakopoulos taking the pole position and he would also seal the overall win early by winning A1 and A2. Tasos Papadopoulos, XRS champion 2017, came in 2nd in front of Diamadis who was not able to pass the 1/10th scale cars in front of him with his 1/12th car.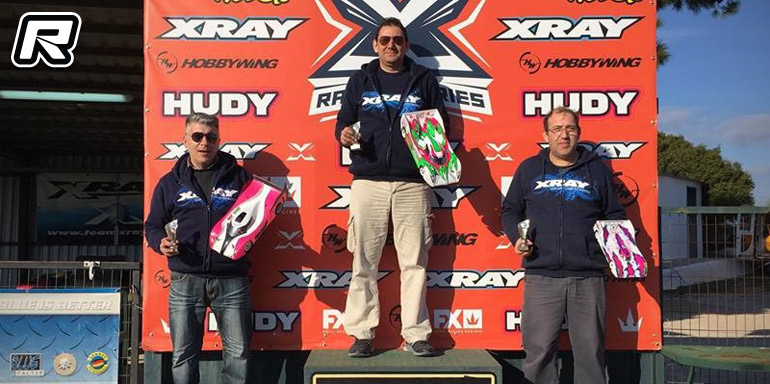 Pan Car final results:
1. Nikolakopoulos – Xray
2. Papadopoulos – Xray
3. Diamadis – Xray
4. Kidis – Xray
5. Kazoglou – Xray
In the Nitro Stock class multiple Greek champion Sotiropoulos took the pole position in front of another young gun, Panos Theodoropoulos. In the opening laps of the 20-minute final the two took control over the field and had a really good battle but a problem with Sotiropoulos's engine meant he couldn't finish the race. Finally, Panos took the victory with a two lap lead over Diamadis 2nd and Tsatsamis 3rd.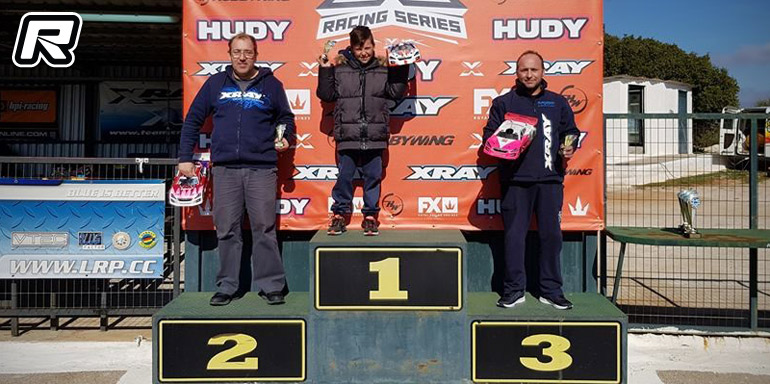 Nitro Stock final results:
1. Theodoropoulos – Xray
2. Diamadis – Xray
3. Tsatsamis – Xray
4. Kalantzakis – Xray
5. Kritikos – Xray
6. Drakopoulos – Xray
7. Eugenas – Xray
8. Voutsas – Xray
9. Sotiropoulos – Xray
10.Podikis – Xray
Source: Xray [teamxray.com]
---