February 27, 2018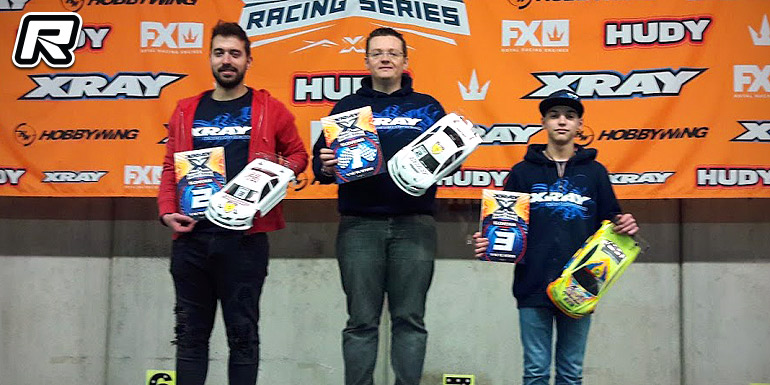 The recent fourth round of the Xray Racing Series Slovenia was held at the Genius Ring in Medeuzza, Italy. Since this was the final round of the series drivers made full use of Saturday's practice in order to fine-tune their cars for Sunday's race. The Touring Stock class saw some great battles between B.A. and Andrea as they touched a couple of times in the opening A-main and B.A. had to wait for Andrea which promoted Edoardo into the lead. In the second leg B.A. managed to somehow overtake Andrea to take the win and shift the decision for the overall win into the final A-main. Andrea was leading A3 in the opening stages but he suffered a technical issue with a motor connector coming loose, allowing B.A. to take the overall from Edoardo 2nd and Andrea 3rd.
Touring Stock final results:
1. B.A. Arnaldi – Xray
2. Edoardo Repetti – Xray
3. Andrea Ghilotti – Xray
4. Rok Rudl – Xray
5. Orlando Fenili – Team Associated
6. Mattia Collavo – ARC
7. Viktor Bolšec – Xray
8. Stefan Hois – ARC
9. Dario Veseli – Xray
10.Nejc Marčič – Xray
In the Formula class Alojzij Osvald snatched the day's win from Matevž Furlan and Joshua Milanese in 2nd and 3rd respectively.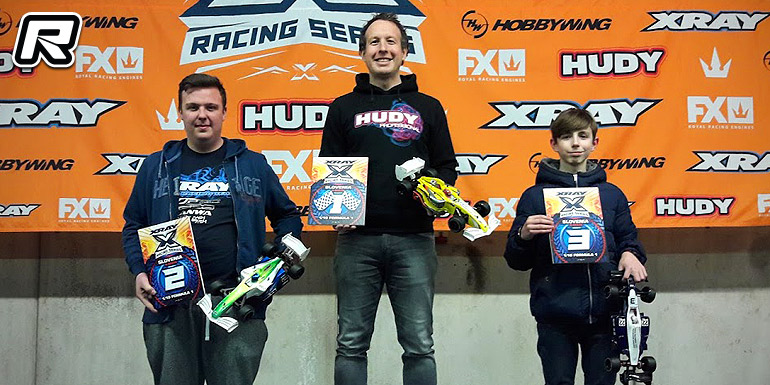 Formula final results:
1. Alojzij Osvald – Xray
2. Matevž Furlan – Xray
3. Joshua Milanese – Yokomo
4. Robert Simčič – Xray
5. Luca Girotto – Yokomo
Finally in the Pan Car class it was Valentin Mis with the win from Goran Vignjevič and Jernej Vuga.
Source: Xray [teamxray.com]
---