February 16, 2018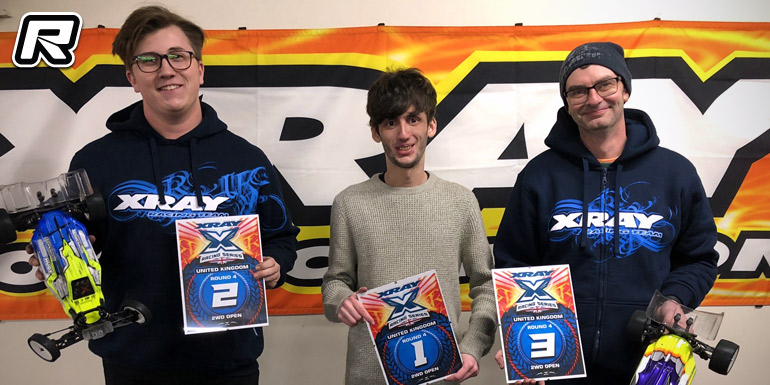 Round 4 of the Xray Racing Series UK was held recently and in the 2WD Modified class it was Jamie Beasley with the TQ and win. Jamie did this all while setting a staggering fastest lap pace of 13.88 seconds while the second fastest driver's lap pace was 14+ second. Dom Nunn came in 2nd at round 4 while Tony Bishop rounded out an all-Xray top 3.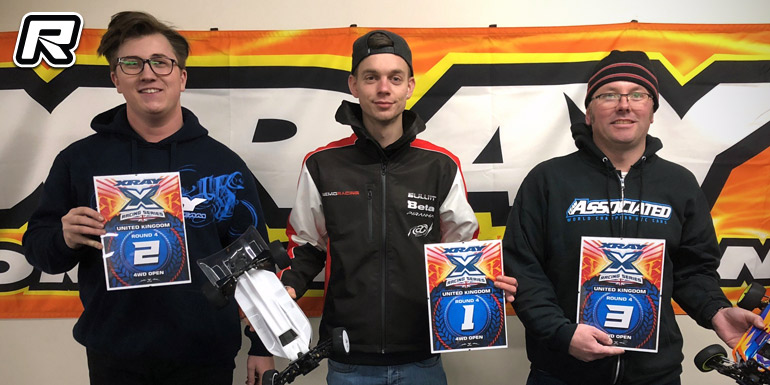 The 4WD Mod Buggy class was as interesting to watch as always as those cars are so fast and they can lay the power down so quickly they literally fly round the track. Elliot Taylor made a guest appearance in 4WD this time, and the BRCA 8th RallyX National A-finalist wasn't hanging around for anyone easily winning and setting TQ – it is still interesting to see that Elliot's fastest lap of the day was only a mere (just under in fact) 2/10th's faster than Jamie's 2WD. Robert Shaw ended the day on the 2 spot from Steve Bunning in 3rd.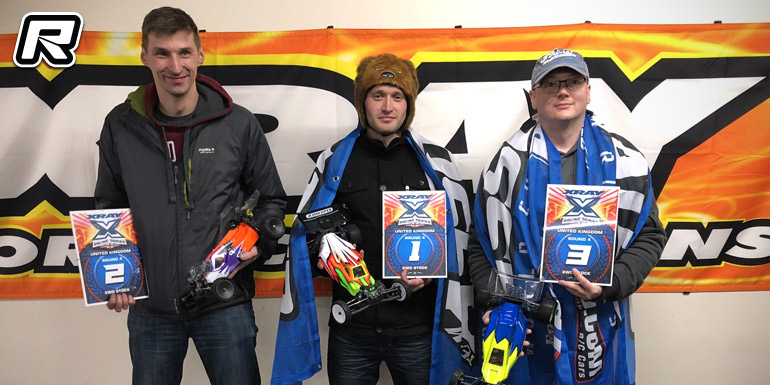 The Stock class was again won by Nick Priest, a nice TQ and 1st place giving him a decent lead in the overall Championship also. Kirk Beasley was 2nd qualifier but had "one of those races" in the finals and pulled out the final with suspected car damage after a heavy car-on-car incident finishing "knee high" in the wall at the end of the main straight. Daniel Hopkins ended up 2nd a fair distance behind Nick and Anthony Drayton in 3rd.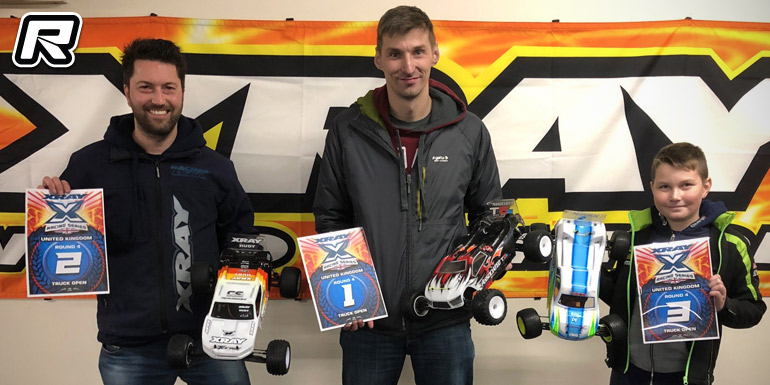 In Stadium Truck Daniel Hopkins and Greg Hill have had a series long battle and this round was no different. And while Greg sat out the final qualifier to rebuild his 2WD Mod ride, Daniel took the overall TQ with the fastest time of the day. In the final it was a matter of who's crash cost less time as both Greg and Daniel had one big crash and long marshalling each, in the end Daniel took it by just over 2 seconds from Greg 2nd and Brandon Young 3rd.
Source: Xray [teamxray.com]
---