March 14, 2018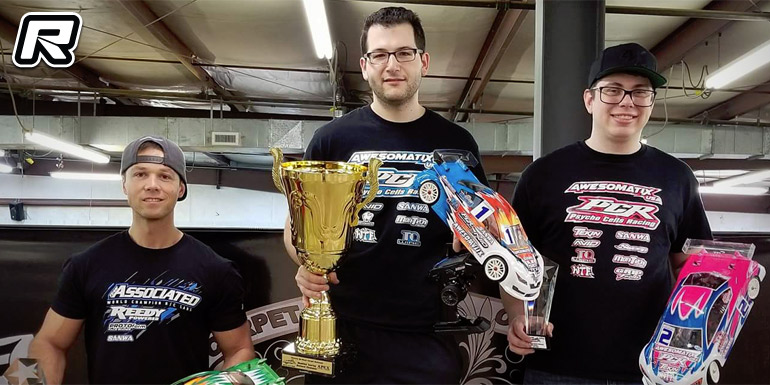 The 2018 ROAR Carpet On-road Nationals were held at Apex RC and Hobbies in Murfreesboro, Tennessee last weekend. In the Modified Sedan class, Sam Isaacs and Mike Gee were battling the entire weekend for the top spot and after four rounds of qualifying Sam Isaacs would retain the TQ with Mike Gee in 2nd. Sam then was able to put down two dominating runs in the first two mains to secure the overall title with Mike Gee finishing 2nd overall from Keven Hebert 3rd.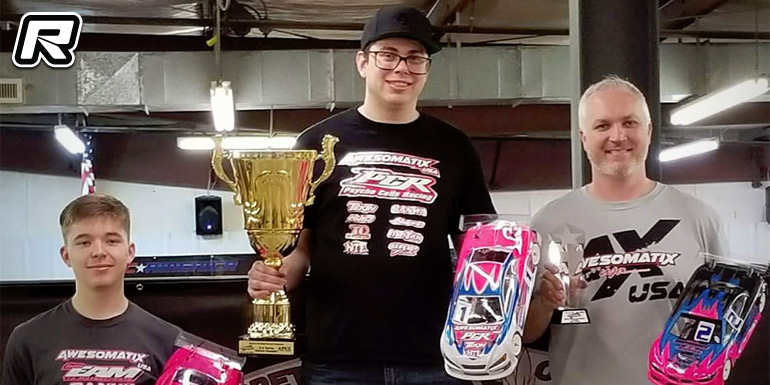 17.5 sedan is always a popular class which brings in some serious competition and this year was no different. Mike Gee was the man to beat all weekend. His car was super quick and was setting the pace through qualifying. A couple of close battles with fellow teammate Eric Anderson meant those two would start 1st and 2nd on the grid. In the End Mike Gee was able to win both A1 and A2 to take the overall National Championship in the 17.5 Sedan class with Eric Anderson finishing 2nd overall followed by Matt Lyons 3rd.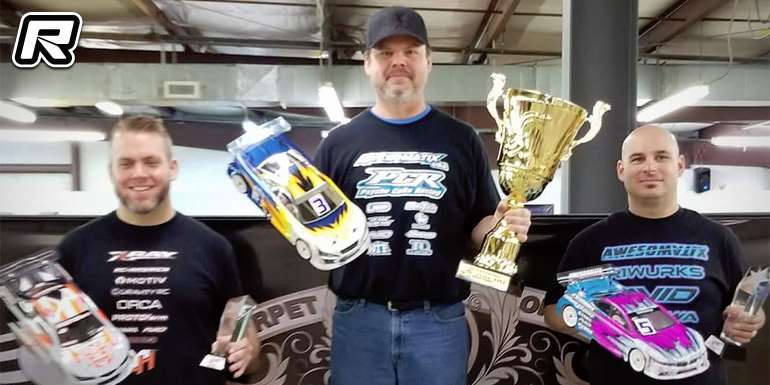 21.5 Sedan was very close and competitive all week. Qualifying was very close and saw multiple drivers vying for the top spot. In the end Cory Parsons was the man on top. He put together a great run in the third round of qualifying to take the TQ position. The mains saw a couple of different winners with Bill Sydor taking A1 after a great drive from 3rd on the grid and A2 going to Luke Pittman. A3 was a battle to the end in which Bill Sydor was able to capture the overall title and secures the ROAR National Championship in 21.5 Sedan. Art Scrimo from 5th on the grid was able to put in a couple of great runs in the mains to capture 2nd place overall as Luke Pittman rounded out the podium.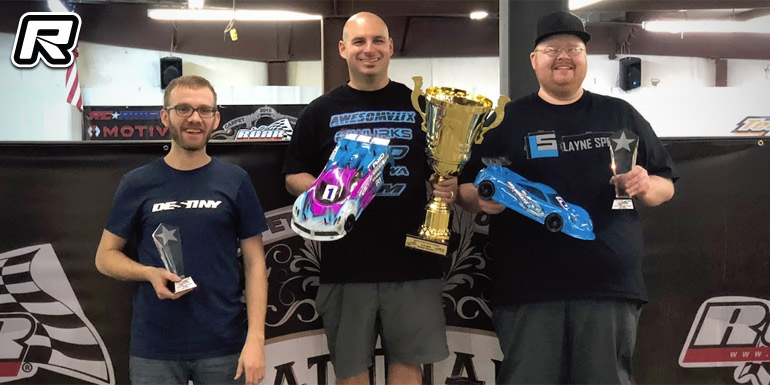 USGT again was a very popular class and Art Scrimo took the TQ from Dustin Layne 2nd and Chris Kemper 3rd. After a rough start for the field Johnny Carey put in a great drive to capture A1. A2 and A3 went solidly for Art Scrimo who put in two great runs to capture the overall title and crowning him as the ROAR National Champion. Dustin Layne finished 2nd overall with a couple of solid runs.
Source: Awesomatix [awesomatixusa.com]
---