March 5, 2018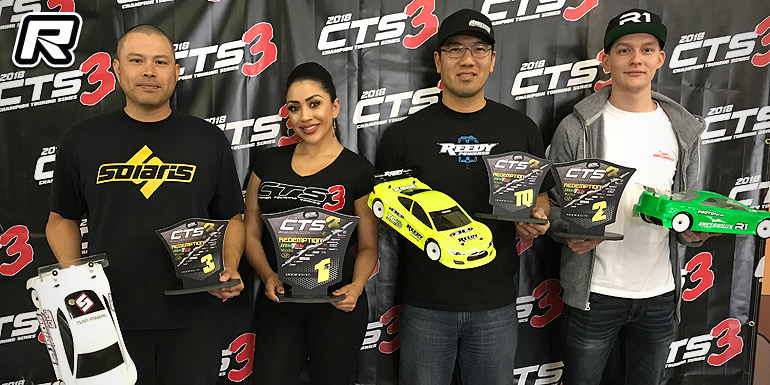 Round 2 of CTS3 was once again hosted at 209 Raceway in Stockton, California. In the Modified division it was RC Veteran and Team AE driver David Jun who captured the TQ honours by Top Qualifying over his team mate Randy Caster in Q2 and Q3. From tone to tone Jun's car showed dominant performance in the main taking the win over Awesomatix driver Brandon Clements and EJ Evans.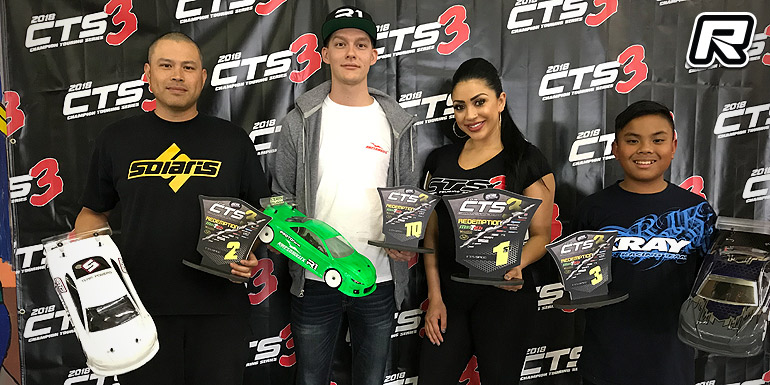 In 17.5 TC Spec Awesomatix driver Brandon Clements piloted his car for the 2nd time to win the main over EJ Evans and Xray driver Julian Jiminez. Clements leads the points chase for 17.5 TC.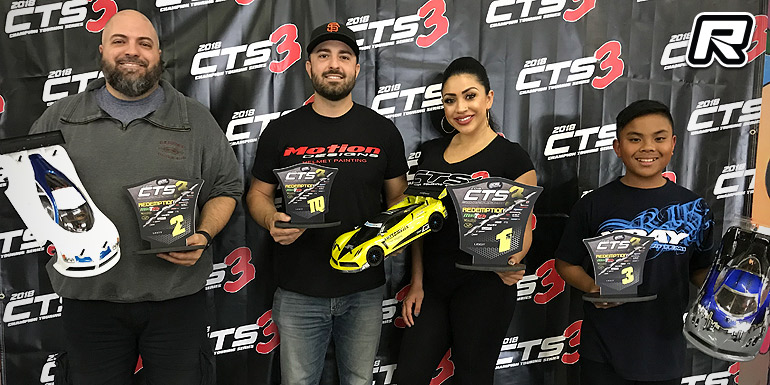 In USGT the brothers and two front runners Ryan and Nick ran away from the field as they led the entire USGT Main. At two minutes into the race Ryan George found a opening only to lead over his brother Nick George TQ then with a little bad luck for Ryan from the back marker Nick was able gain the lead taking his first win for the series followed by Ryan George and Xray driver Julian Jiminez a young rising star.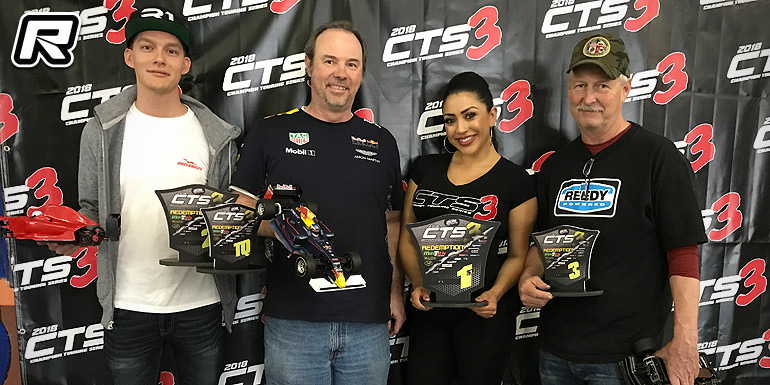 For Formula Roche driver Jay Cull showed no slack against his team mate Brandon Clements at 209 Raceway. Jay's car set the fastest lap over the weekend and with a close battle in the main towards the last lap Jay bobble but quickly jumped back in the line to block Clements from sneaking in as they raced toe to toe towards the finish line. Jay Cull would them take the win followed by Brandon Clements and Doug Rebal in 3rd.
Source: CTS3 [facebook.com]
---