March 14, 2018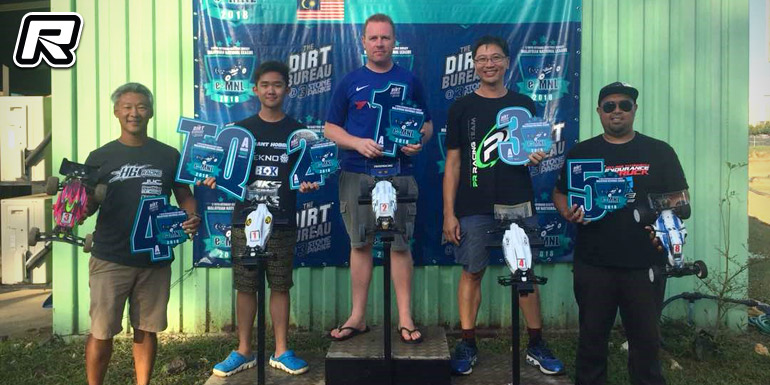 The second round of the Malaysian Electric National League was held at The Dirt Bureau RC Raceway, in 3StonePark, Malaysia. For the first time in Malaysia, this race was an open round to encourage participants from neighbouring countries to qualify on a Malaysian Ticket for the IFMAR World Championships. Although the track seemed visually simple, racers commented that it was all a deception as the technicalities were in the tricky combination jumps, pronounced chicanes, corners and table tops and a tempting long jump at the end of the back straights. The 2WD Modified class heats was a close race between current championship leader, Jade Lim (Team Associated), Jody Long (Xray) and Kelvin Yong (PR Racing) who won a heat each but it was Jade Lim who secured the TQ.
In the 4WD Modified class, local racer Hakeem (SWorkz) grabbed the TQ by nailing down the only 15-lapper to take the pole position over Mubashir Mazhar (Team Associated), Kent Sung (Tekno) and Ramesh (Intech). In the SCT heats, Hakeem (Team Associated) secured TQ with a close fought battle with Shem (Tekno) and Adrian Khaw (Intech) who each won one qualifying round. The 2WD finals saw Jody Long race consistently on a hot dusty track to win A1 and A2 over Jade Lim. Mark Lim (PR Racing) from Singapore came in 3rd with Kelvin Yong in 4th and Azam Nordin (Team Durango) in 5th.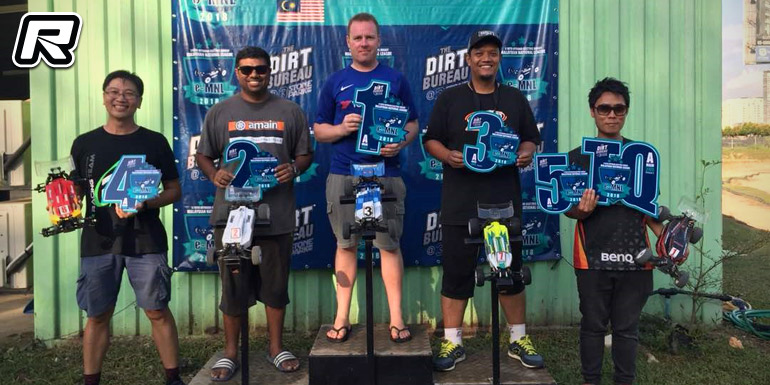 The 4WD finals were a super exciting 3-way battle among Jody Long, Mubashir Mazhar and Mizan (Serpent) which each one of them taking turns to fill up position 1st, 2nd and 3rd in the A1, A2 and A3 legs. Jody Long eventually took the win on countback with Mubashir Mazhar in 2nd and Mizan in 3rd. Mark Lim (PR Racing) took the 4th spot and Hakeem came in 5th.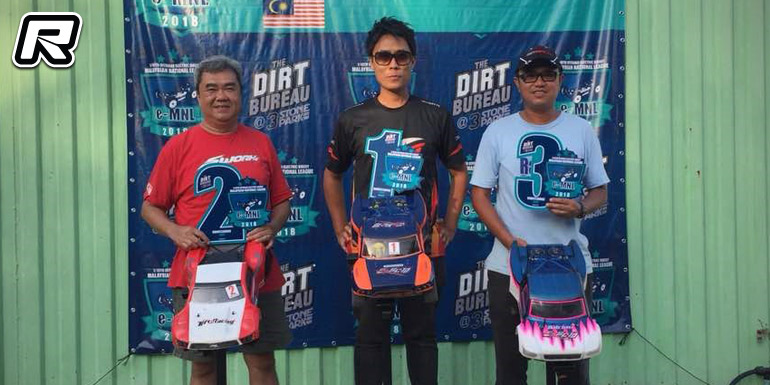 In the SCT finals, Hakeem laid down consistent laps to win A1 and finished 2nd in A2 and A3 to take top spot on the podium. Shem finished 2nd and Adrian Khaw took 3rd.
Thanks to Cynthia Lye for the report.
---