March 27, 2018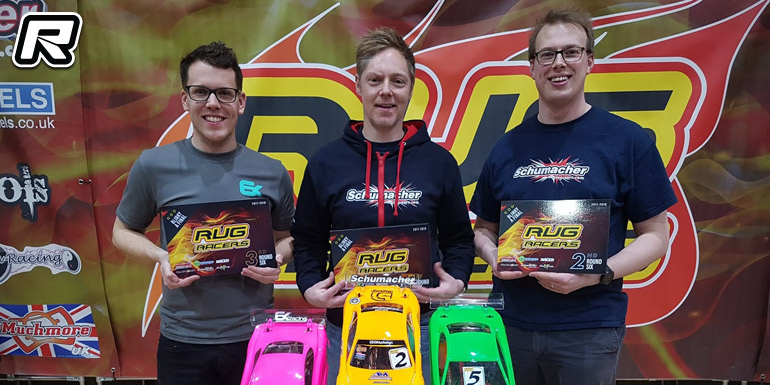 The final round of the 2017/18 RugRacers series was held this past weekend. With the championship wrapped up for Xray driver, Zak Finlay, the final podium position still up for grabs. Billy Fletcher took his Destiny to FTQ ahead of the 3rd place contender Paul Pinkney with his Schumacher, and Dominic Carters for Awesomatix 3rd. Leg 1 ended early after clipping the 1st corner Billy would retire with damage from the melee, Paul with the win. Leg 2 would see racing all through the field with the shake out seeing Jon Bowdens (Schumacher) take the leg from 5th, Ashley Wiffens (Awesomatix) 2nd and Paul 3rd. This would mean Paul Pinkney took the win ahead of Jon Bowden and Dominic Carter. Overall it was Zak Finlay from Billy Fletcher and Paul Pinkney.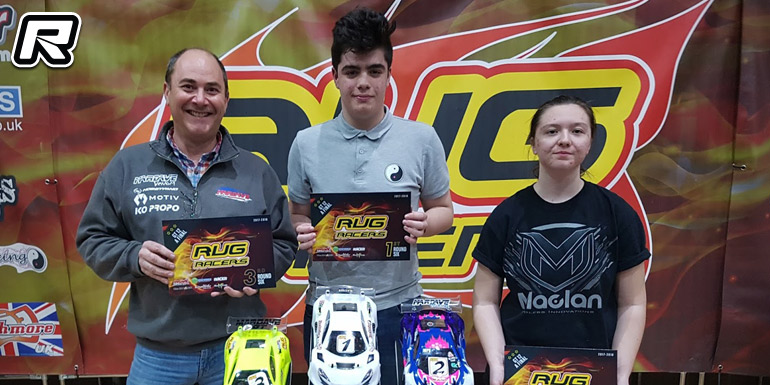 With the GT12 title already in the hands of Owen Smith qualifying would be a superb show between the two youngsters of Owen Smith and Harley Eldridge trading FTQ each round with Owen taking pole by just 1 second. Leg 1 was a great battle between the front two the fight would cost them though with Michael Hull coming through from 4th to take the Leg, Chris 2nd, Harley 3rd. Leg 2 Owen took the win after a 1st lap incident dropped Harley down to 5th, still able to recover to 2nd after some great overtakes Chris Wilkinson 3rd. This meant Owen would take the win from Harley and Chris Wilkinson. As for the championship it was Owen Smith 1st, Chris Wilkinson 2nd, Carl Beecroft 3rd.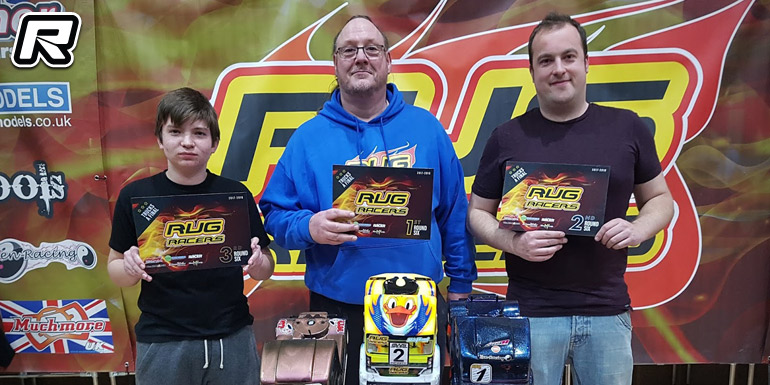 Tamiya Trucks has been a great affair to watch this season with lots of laughter and some great looking trucks as well. The racing has been close and fun to watch. The finals saw Hampo on pole ahead of Malc Hall and young Adam Southgate. The top 3 stayed the same with the order shuffled up a bit Malc taking the overall from Hampo with Adam 3rd. The championship results were Malc Hall 1st, Tom Hampson 2nd, Alan Chipolina 3rd
The full report can be found here.
Source: The RC Racer [thercracer.com]
---