March 28, 2018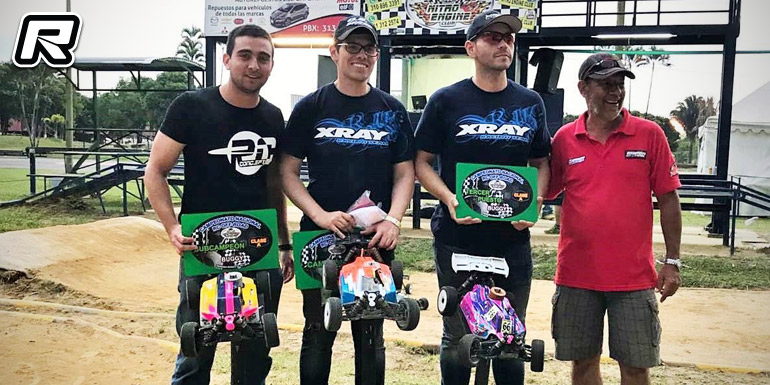 The opening round of the Colombian 1/8th Off-road Nationals was held at the Parque Metropolitano del Café race track in Pereira. In the Nitro Buggy class it was Sebastian Beltran who took the win in the 40-minute main final, coming from the 4th spot on the grid. He would get into the lead in the opening stages and never looked back to take the win from Felipe Salazar 2nd and Luis Quintero 3rd.
Nitro Buggy final results:
1. Sebastian Beltrán – Xray
2. Felipe Salazar – Xray
3. Luis Quintero – Xray
4. Juan Pablo torres – Mugen
5. Felipe Navarrete – JQ Racing
6. Oswaldo Natera – Mugen
7. Ricardo Guerra – Mugen
8. Kenneth Escobar – Mugen
9. Pablo Mojica – Xray
10.Juan José Serna – Xray
In the Nitro Truggy class Sebastian Beltran took the TQ after winning two of the three qualifiers and he would also lead the main final from tone to tone for his second win of the weekend.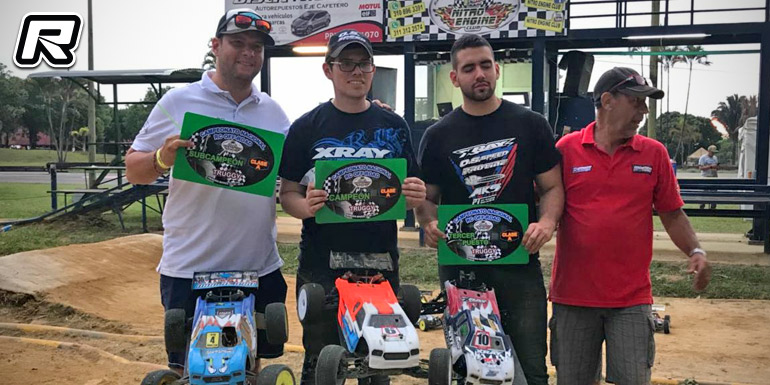 Nitro Truggy final results:
1. Sebastián Beltrán – Xray
2. Oswaldo Natera – Mugen
3. Juan José Serna – Xray
4. Ricardo Guerra – Mugen
5. Juan Pablo Torres – Mugen
6. Pastor Morales – TLR
7. Alex González – TLR
8. David Castellanos – Xray
9. Eduardo Jaramillo – Xray
10.Pablo Mojica – Xray
Source: Xray [teamxray.com]
---