April 10, 2018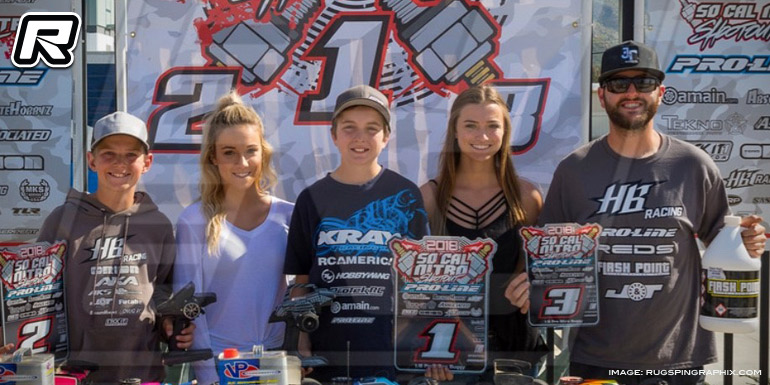 The Pro-Line Raceway of Banning, California played host to the SoCal Nitro Shootout that attracted a total of 189 entires for the three-day race. The track had a sand section and an option lane with a metal jump on the inside or go to the outside without a jump. Practice was Friday and the track was really new. This made all the cars loose until later in the day. The more cars that ran on the track the better the grip was getting. Saturday saw three ten minute heads up races and the time was what really counted because at the end race control would add all three of the timed runs to put drivers into a main. There were also ping pong balls in a bucket that had numbers on it. Before every qualifying race drivers would pick a ball and that is were they would start. If a driver picked the number 1 ball he would start first on the track but go up to the driver stand last, or if a driver had the last number he would start last and go up on the driver stand first. Ultimately it was Colin Herzig with the overall TQ in Pro Buggy as Cj Jelin TQ's Open Truck and Open E-Buggy.
The last race of the day was the Pro Nitro Buggy A-main. Cj Jelin, coming from the 11th spot on the grid after bumping up from the B-main, took it easy at the start to not getting caught in the pile-ups. The first lap he was in the top 5 and kept passing people. When Colin Herzig pitted Cj passed him and he came back out right behind him. Julian drove clean fast laps without crashing as Colin crashed and this gave Cj a lead that when he came and pitted he was still ahead of him. Julian went on to lead the race from that point on to take the win. Behind the Xray driver, Camden Lime (HB Racing) and Chad Grana (HB Racing) would round out the final top 3.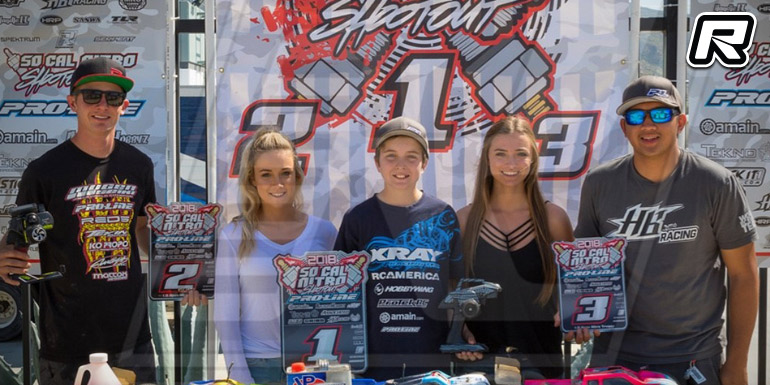 The Open Nitro Truggy main was pretty much straight forward for Cj Jelin (Xray) who lead from tone to tone to take the win from Anthony Westergaard (Mugen) 2nd and Aaron Gomez (HB Racing) 3rd.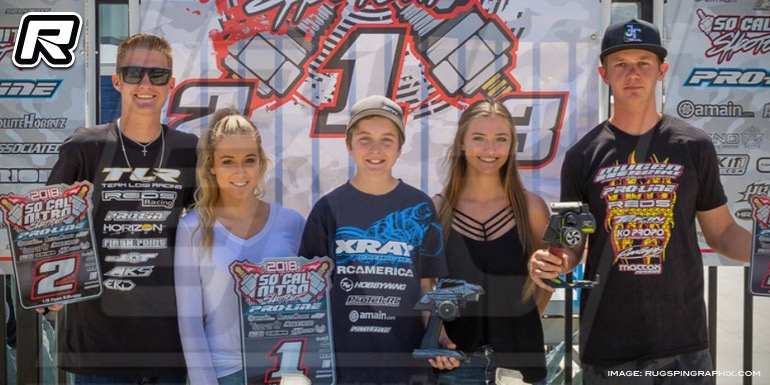 The E-Buggy main was a forth and back between Cj Jelin and Anthony Westergaard. Cj went wide in a turn at the start and Anthony had went into 1st but Jelin then put pressure on him and Westergaard crashed and Cj went back into 1st to take a 10 second lead and the win in Open E-Buggy from TLR's Dylan Nelson 2nd and Anthony Westergaard (Mugen) 3rd.
Source: Xray [teamxray.com]
---