April 10, 2018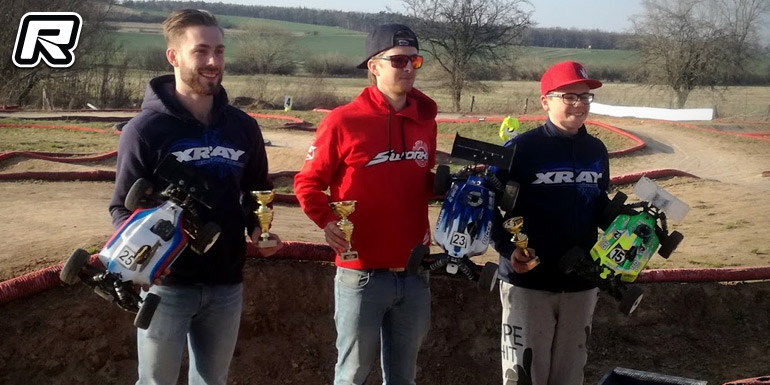 The first round of the Czech Open Series took place this past Saturday at the Kolin club in 1/8th Nitro and Electric Buggy classes. Through the whole day it was a fight between Jirka Mara and Max Gotzl for the nitro win. Jirka tested some setups in qualifying and because of that, he ended on P3 behind Jiri Benes and Max. In the semi-final run Jirka secured the 1st place on the grid for the main final. There he showed amazing performance and won the final one lap lead in front of Max.
Nitro Buggy top 3 results:
1. Jirka Mara – SWorkz
2. Max Gotzl – Xray
3. Stepan Silhavy – Xray
In the E-Buggy category it was Max Goetzl who secured the TQ in front of Marek Ornst, who was challenging him through all runs. In the triple A-main finals Max was able to conserve his P1 spot easily by winning all three finals.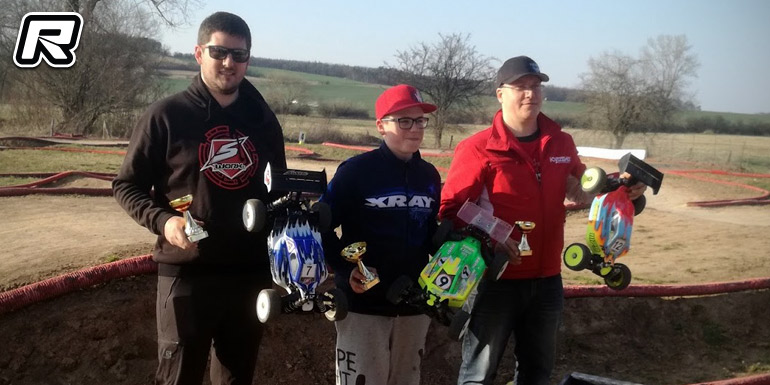 E-Buggy top 3 results:
1. Max Gotzl – Xray
2. Marek Ornst – Sworkz
3. Jan Horacek – Kyosho
Source: MW RC Cars [mwrccars.at]
---