April 27, 2018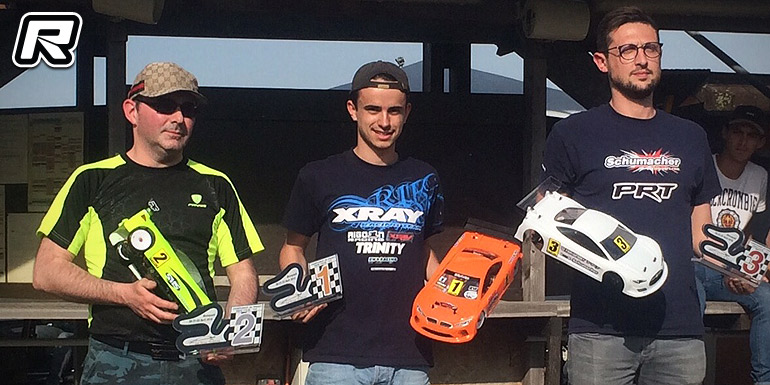 The second round of the French Electric On-road National Championship was held in Manspach, Alsace with more than 70 entries. In the Touring 13.5T Blinky class Pierre Delorme soon found a good pace in the low grip and hot conditions and he was able to win the three qualifiers on Saturday by a good margin. The final two qualifiers on Sunday again saw Pierre on top and he did also win the two opening A-mains for the overall for in front of Serge Boudet 2nd and Jeremy Delalondre 3rd.
Touring Stock 13.5 Blinky final results:
1. Pierre Delorme – Xray
2. Serge Boudet – Xray
3. Jeremy Delalondre – Yokomo
4. Briac Berthoud – Xray
5. Jonathan Claux – Kyosho
6. Eric Sauterau – Xray
7. Julien Nicol – Xray
8. Aurélien Rivard – Mugen
9. Mathias Rascol – Xray
10.Julien Jost – Yokomo
In the Formula class, the qualifyers were very tight between Jérémy Limoges and Jean Michel Varinard. Jérémy took the fastest TQ in the last qualifier but Jeam Michel took the 1st place on the grid. During the first 8-minutes A-main Jérémy suffered from differential problems and Jean Michel lost the first place in the last lap by 0.009sec behind Willy Voisangrin. Jean Michel then passed Jérémy in A2 for the win and so the final A-main would decide the race. As Jérémy suffered from used tyres Jean Michel passed him but in the last minutes his tyres overheated and Jeremy tried to pass him but Jean Michel resisted.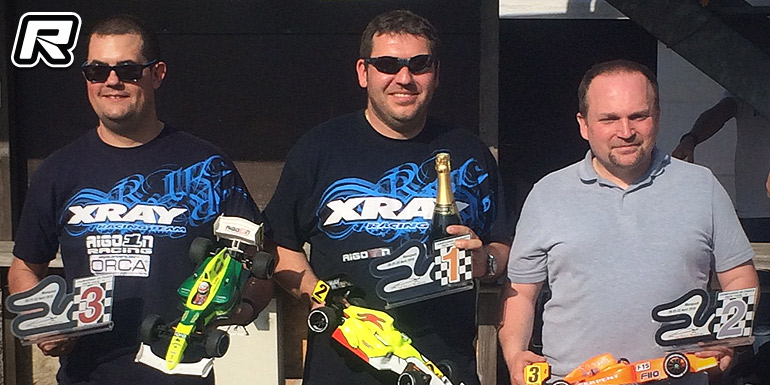 Formula final results:
1. Jean Michel Varinard – Xray
2. Willy Voisangrin – Serpent
3. Jérémy Limoges – Xray
4. Laurent Desperies – Xray
5. Ghislain Mantrand – Team Associated
6. Frédéric Favier – Serpent
7. Patrick Michel – Xray
8. Kevin Miller – Xray
9. Philippe Pauvert – Team Associated
10.Olivier Pierrat – Xray
Source: Xray [teamxray.com]
---