May 3, 2018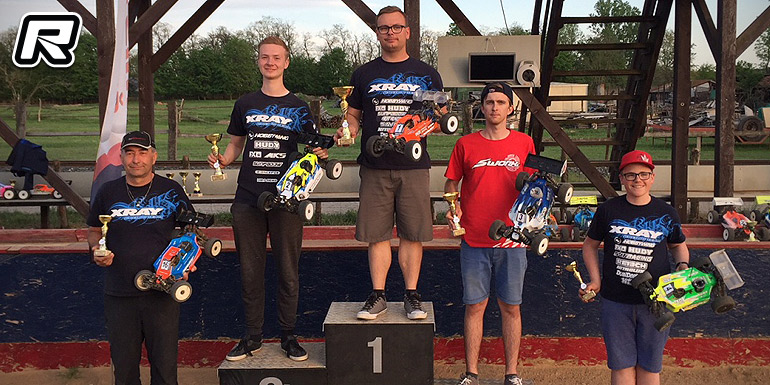 The first round of Czech 1/8 Off-road Nationals was held at the popular Kolin track in perfect weather conditions. In the Nitro Buggy class the battle for the overall TQ was on between Martin Bayer and Jiri Mara. In the end Martin eventually took the overall TQ with Jiri in 2nd and Kaja Novotny in 3rd. After the semifinals it was still Martin on top with Kaja lining up 2nd and Max Gotzl taking 3rd. Right from the tone the top 4 quickly got away but split into two duos at about the 10-minute mark. Up front Martin and Kaja fought for the win while Max and Jiri battled it out for the final podium spot. Ultimately to was Martin with the win from Kaja 2nd and Jiri beat Max for 3rd.
Nitro Buggy final results:
1. Martin Bayer – Xray
2. Kaja Novotny – Xray
3. Jiri Mara – SWorkz
4. Max Gotzl – Xray
5. Jiri Benes – Xray
6. Martin Rytir – Xray
7. Petr Klatovsky – SWorkz
8. Ondrej Kulhanek – Xray
9. Jaroslav Valder – Xray
10.Petr Tomasek – Mugen
In the E-Buggy qualifiers, it was the trio of Max Gotzl, Ales Bidovsky and Kaja Novotny who fought for the overall TQ. Max TQed Q2, but Kaja eventually topped the screens in Q1 and Q3 and took overall TQ. In finals, Kaja had great battle with Max in A1, but one mistake of Kaja decided the leg and Max took the win. In A2, Kaja was lucky as Max and Ales crashed and the TQ holder managed to pull away to take the win. In A3, Kaja's main challenger was Ales and after a bit sporadic moves he took the win with Kaja in 2nd. As Novotny's time in A2 was the fastest, he took the overall win with Max in 2nd.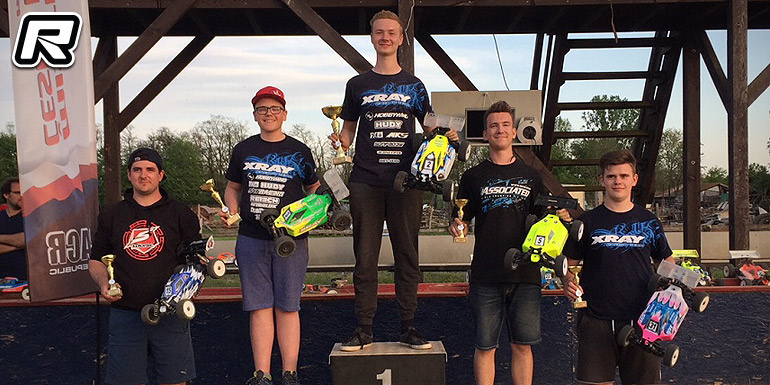 E-Buggy final results:
1. Kaja Novotny – Xray
2. Max Gotzl – Xray
3. Ales Bidovsky – Team Associated
4. Adam Izsay – Xray
5. Marek Ornst – SWorkz
6. Adam Dubak – Xray
7. Zsolt Bajusz – Xray
8. Martin Rytir – Xray
9. Jan Domansky – Serpent
10.Jan Petr – Xray
Source: Xray [teamxray.coom]
---