May 24, 2018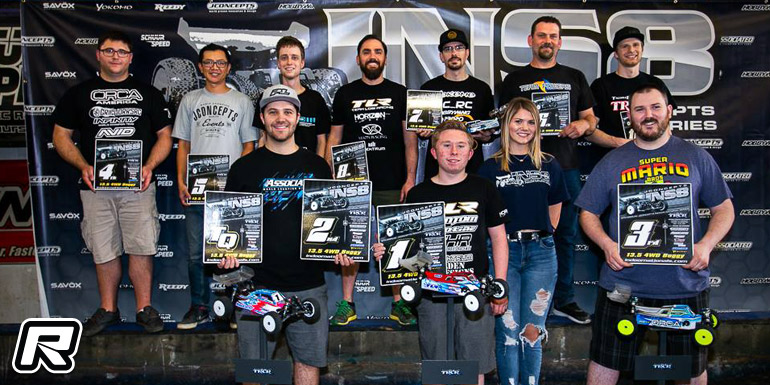 The Spring Indoor Nationals is always a special time in the Pacific Northwest as the highly anticipated race brings out the best and fastest local racers along with some of the nation's top drivers to battle it out on a premier, high-bite indoor clay track better known as the legendary Tacoma R/C Raceway in Tacoma, Washington. This year, the layout was extremely fun featuring a radius increasing, full speed sweeper with technical jumps and rhythm sections galore. Because of the tight space, everything is even more connected putting a major emphasis on flow and rhythm while trying to maintain maximum corner speed. As the track changes and the grip increases throughout the weekend, timely setup changes will result in a faster pace and potentially increase your grid position. three rounds of qualifying are held taking best two of three to sort for mains with bump-ups to make a tightly packed 11-car field. 2WD Modified and 4WD Modified raced 6-minute triple A's while the rest of the classes got single 8-minutes mains.

It was once again the speedster from Anaheim, California, TLR's Sammy Moran, who took the win in a very hard-fought battle among some of the finest 13.5 4WD drivers on the west coast. AE's Shane Borden pushed hard to recover from a lap traffic incident to try and recapture the lead and showed great resilience to finish 2nd. Jeff Jenkins Jr. showcased his speed on the carpet last month and followed it up with an impressive 3rd place finish on the dirt to take the final stop on the podium.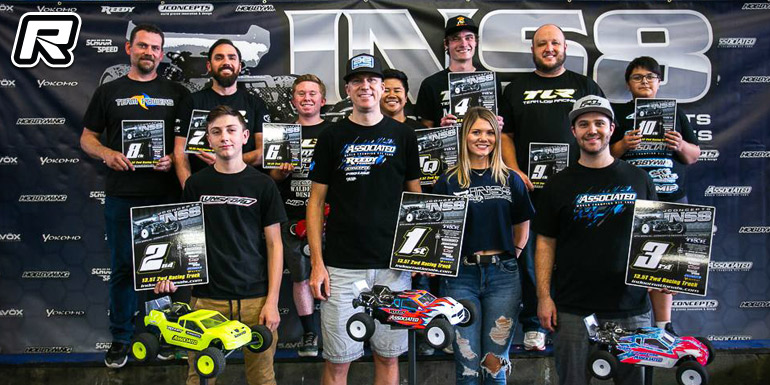 Team Associated team manager, Brent Thielke, was on a mission in the 13.5 Stadium Truck class having been out-qualified by teammate, Harley Yoshii. However, during the action-packed 8-minute main, BT would step up and fight for the win with his truck and pulled off a gutsy performance finishing 1st on the podium. The talented local, Dalton Pierce, has matured into a fast contender and is looking to make a name for himself. With brilliant driving, Dalton worked his way up to finish 2nd overall and definitely a step in the right direction. AE's Shane Borden also put in a great drive to see the 2016 SC Stock National Champ jump up a spot to finish 3rd and make the podium.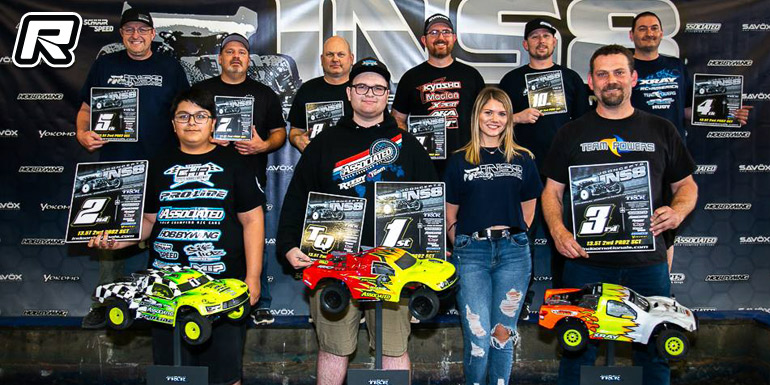 In 13.5 Pro2 Short Course it was the Wizard, Alex Kosciuszek, who delivered a stunning performance to get the win on his first race out with the truck. Young rising star, Davey Batta started 2nd and finished convincingly in 2nd with James Johnson 3rd overall.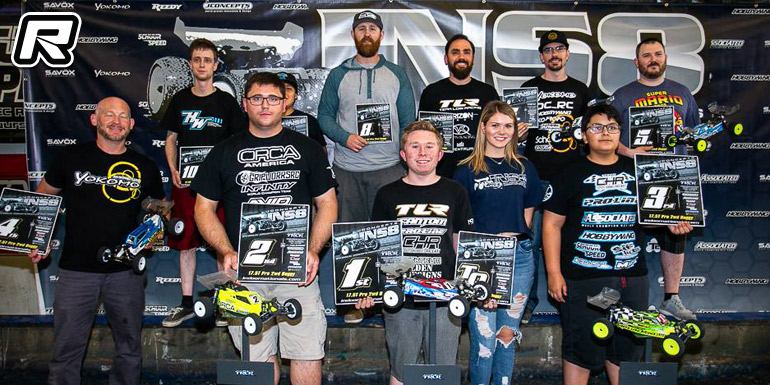 The 17.5 2WD Pro Stock class saw a very fast Sammy Moran set TQ and go on to win the 8-minute final with nearly a mistake-free performance to earn himself 1st on the podium. Kody Knudtson challenged Moran on multiple occasions but wasn't able to make the pass and took home 2nd. Davey Batta jumped up a remarkable four spots from 7th to finish 3rd on the podium with some wonderful driving by the California native.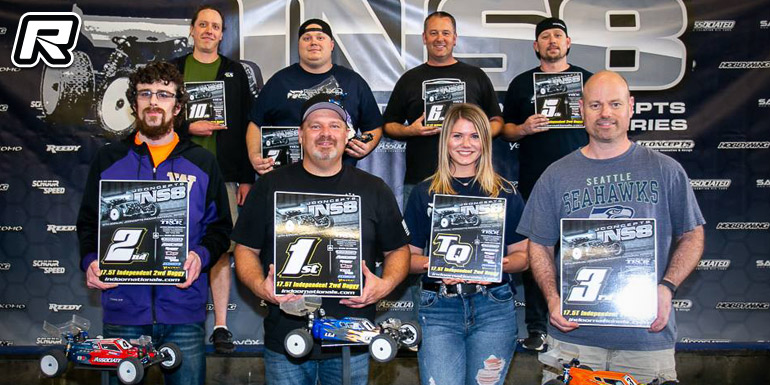 The "zero sponsor" Independent class was a big success at the JConcepts Spring Indoor Nationals with over 30 entries in just the 17.5 2WD Independent class alone, made for some awesome action and great racing for like-skilled drivers. It was Lee Conely Jr. prevailing with smooth driving and consistency. Not the fastest single lapper in the field, Lee drove with poise and minimized his mistakes to take the win. Jeremy Walker recovered from a bad start and worked his way up in the 8-minute single A-main and took 2nd. Dale Wenstad went on to finish where he qualified in 3rd place.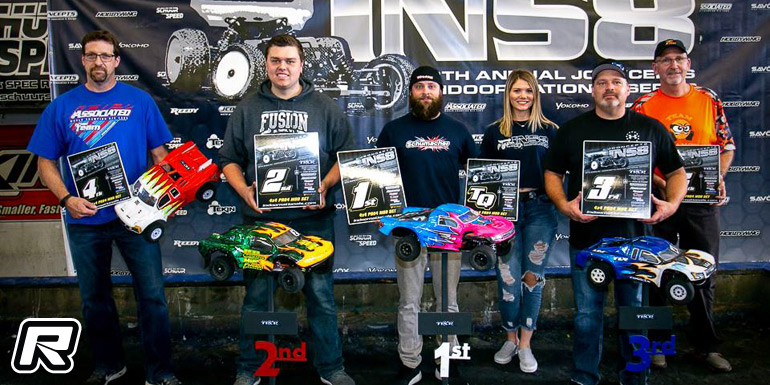 Taking a Traxxas 4×4 Slash to the winner's circle, Mikey Brown took the checkered flag in the 4×4 Short Course class while Tyler Miller finished 2nd and Independent 2WD winner, Lee Conley Jr., finished 3rd.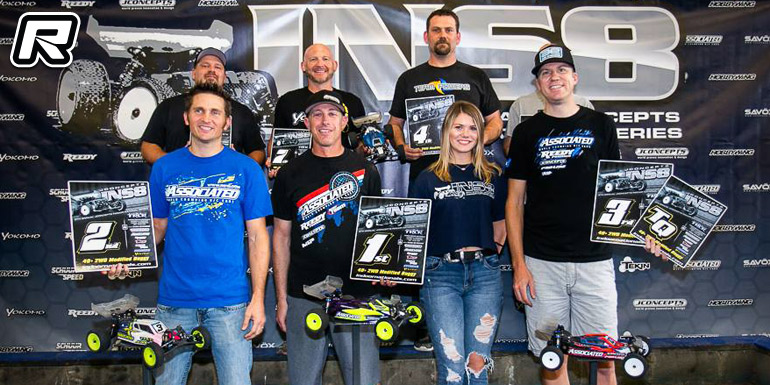 The 40+ 2WD Modified class saw an epic and wild battle that lasted the entire 8-Minutes and in the end, found a new King of 40+ by the name of Team Associated's John Walentia. Walentia put the pressure on Brent Thielke early and with an uncharacteristic mistake, saw Thielke fall back with a lot of time to make up. With lap traffic in play, Thielke finished 3rd with AE's Scott Brown making a minor return to racing finished 2nd.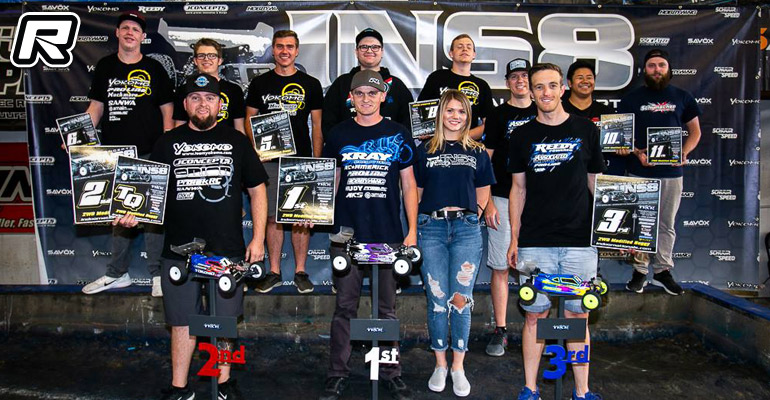 Some of the best in the nation went head to head in the 2WD Modified class with Yokomo's Ryan Maifield taking the win in A1 and Ty Tessman (Xray) winning A2, the showdown was set in A3. While Maifield was leading in A3, an unfortunate encounter with a corner marshal's foot saw Team Associated's Dustin Evans take point and went on to win A3. With Maifield and Tessmann tied on points, the tie-breaker went to Tessmann with Maifield 2nd and Dustin 3rd overall.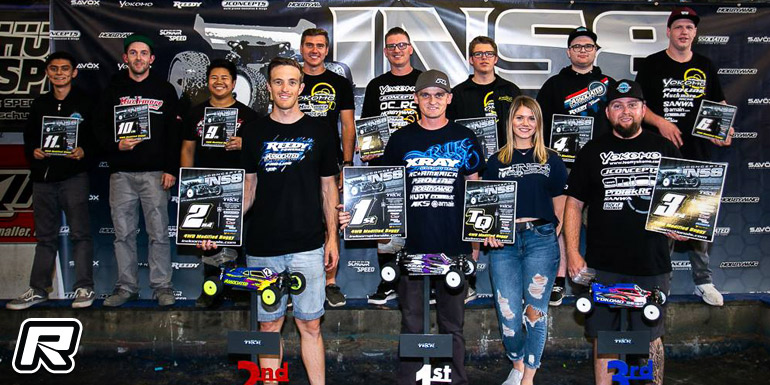 Xray's Ty Tessmann was in top form in the 4WD Modified class as Ty was able to take an impressive win in A1 and A2 to wrap up the overall. Team Associated's Dustin Evans showed his remarkable speed with a terrific 2nd place finish in A2 and capped it off with a win in A3 to finish 2nd overall. Yokomo's Ryan Maifield took the final spot on the podium with a 2nd and 3rd place finish effort.
Source: JConcepts [jconcepts.net]
---