May 7, 2018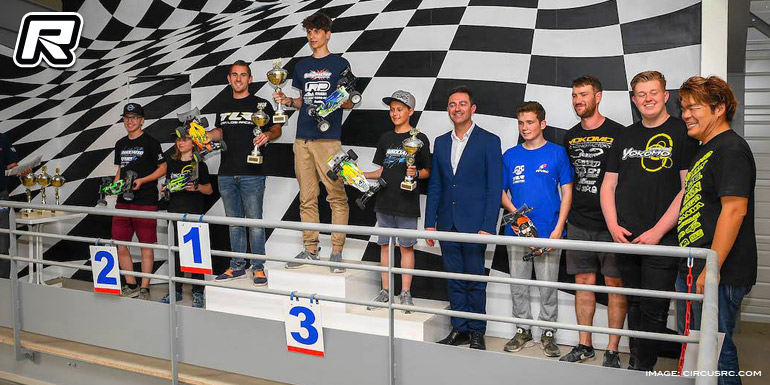 The Reims Enduro Model Car club in France hosted the EFRA 1/10 Buggy Euros warm-up race this past weekend at their indoor dirt track facility. The event was well attended, attracting many of Europe's fast electric off-road drivers. The 2WD Modified Buggy class saw Schumacher's Michal Orlowski sweeping the qualifiers to take the TQ from TLR's Renaud Savoya 2nd and Yokomo's Lee Martin 3rd. In the 4WD Mod Buggy class it was Renaud who excelled, TQing five of the six rounds gave him the pole for the A-mains from Michal Orlowski 2nd and Lee Martin 3rd.
The opening 2WD A-main saw Michal taking the win with a 2-seconds margin fro Clement Boda and Renaud Savoya and also the A2 was safely won by the Polish super star driver who would take the overall with one leg to spare. Renaud Savoya would come in 2nd a lap down, with Lee Martin rounding out the top 3. The third and final A-main again had Michal coming out on top, some 1.3s in front of Renaud, who would secure the overall runner-up spot as Team Associated's Clement Boda came in 3rd both in A3 and overall.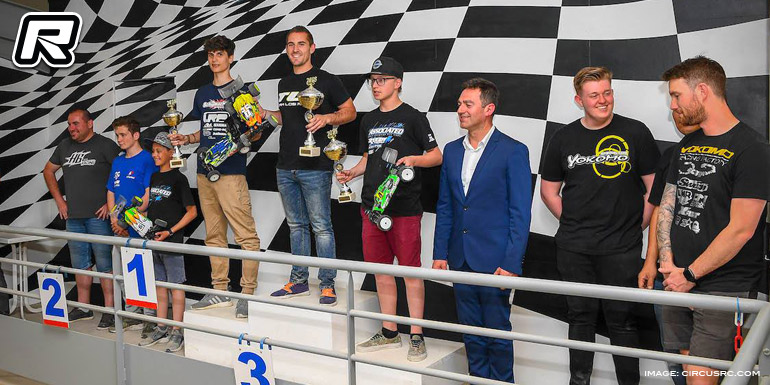 In 4WD it was Michal, starting from the 2 spot on the grid, who would snatch a narrow win in A1 from Renaud 2nd, however the later would strike back in A2 and A3 to take the overall from Michal Orlowski 2nd and Team Assocoated's Joona Haatanen 3rd.
Images: Circus RC [circusrc.com]
---