May 21, 2018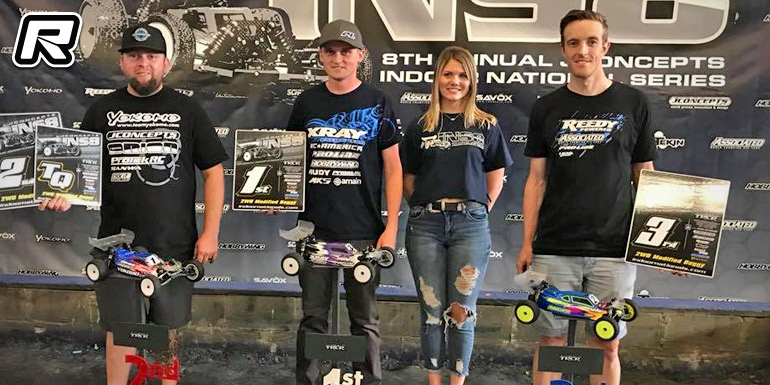 This weekend the JConcepts Spring Indoor National Series series was held at the TRCR track in Tacoma, Washington. The tight and technical track layout made for fun and challenging racing conditions. Racing kicked off with a seeding practice round on Friday evening and after the qualifiers on Sunday morning it was Ryan Maifield (Yokomo) with the TQ in 2WD Mod Buggy from Team Associated's Dustin Evans 2nd and Ty Tessmann (Xray) in 3rd. 4WD Mod Buggy had Ty Tessmann taking the TQ from Dustin Evans 2nd and Ryan Maifield 3rd.
The 2WD Mod mains were very critical for the top 3. Ty Tessmann knew his only chance to take the win would be to stay close and hope for a mistake as the speed of all three was very close. In A1 Ty finished 2nd, less than half a second behind Ryan who finished in 1st. A2 Ty was able to take the win with Dustin and Ryan both making mistakes which allowed Tessmann to get by and he finished just over two seconds ahead of Maifield who finished 2nd. Going into A3, Ty knew Ryan would have to win to take the overall as both were tied in points but Tessmann's combined time was better than his. At the beginning of the race all three were pushing hard, with them running in the order they started in, Maifield would have an incident with a marshall who was marshalling a back marker which put him more than five seconds back which would allow Dustin to finish 1st and Tessmann finished 2nd which would give me the overall win from Ryan Maifield 2nd and Dustin Evans 3rd.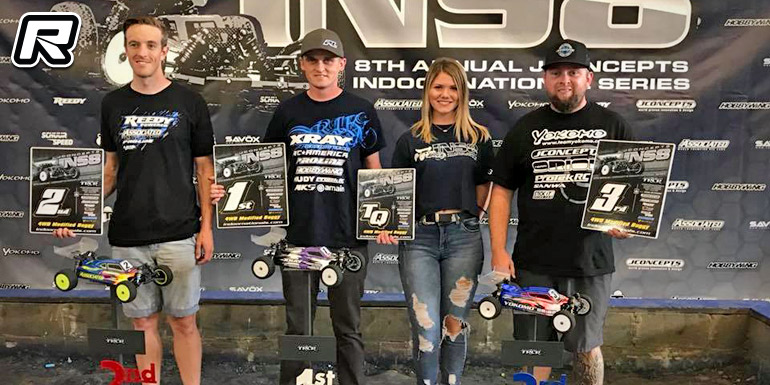 The 4WD Mod mains went very well for TQ Tessmann. After some difficult races he was able to take the wins in A1 and A2 for the overall from Dustin Evans 2nd and Ryan Maifield 3rd.
Source: Xray [teamxray.com]
---