May 9, 2018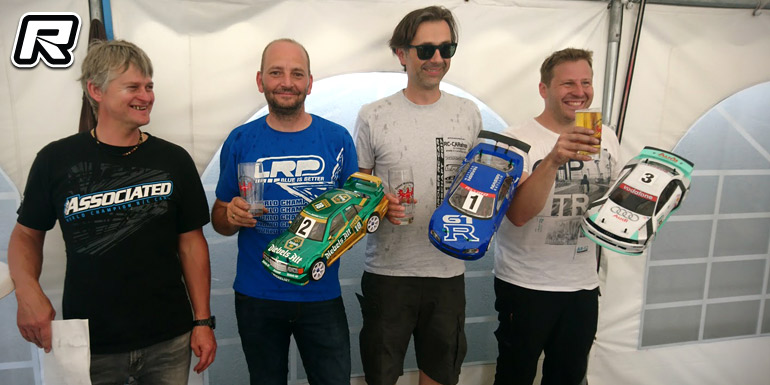 The opening round of the Tyrolean Championship was held at the AMC Tirol club last weekend with 49 entries for the four classes of Touring Modified, Touring Stock, Formula and Histocup. The latter attracted eight entries and was run with mandatory "youngtimer" body shells and hand out 13.5T stock motors. The drivers are encouraged to use non-disc wheels for the hand-out tyres to make for an even more realistic appearance of the cars and in the end it was Rainer Tschabrun with the win from Aaron Tursky and Stefan Santer.
The fastest class of the weekend, Touring Modified, saw Aaron Tursky taking the day's win from Thomas Rinner in 2nd and Patrick Kerschdorfer in 3rd. With 25 entries Touring Stock was the most popular class and it was a hotly contested one with Florian Botzenhart, Marco Siegenthaler, Christian Drießle, Beni Stutz and Marco Egger fighting for the win and the remaining podium spots. Ultimately it was Florian with the win from Marco Siegenthaler and Marco Egger.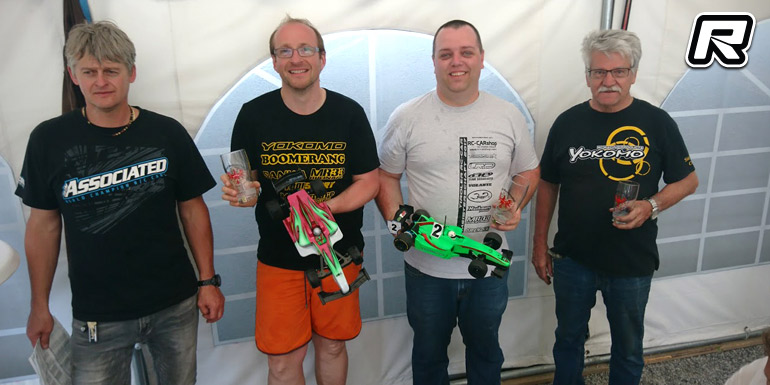 The Formula category had Martin and Christian Stöckl battling it out for the win with the better end for Martin who left Christian behind in 2nd place as Peter Stadler rounded out the podium result. Round 2 of the championship will be held on the 2nd and 3rd of June at the Umhausen RCCÖ club.
Thanks to Christian Stöckl for the report.
---