June 25, 2018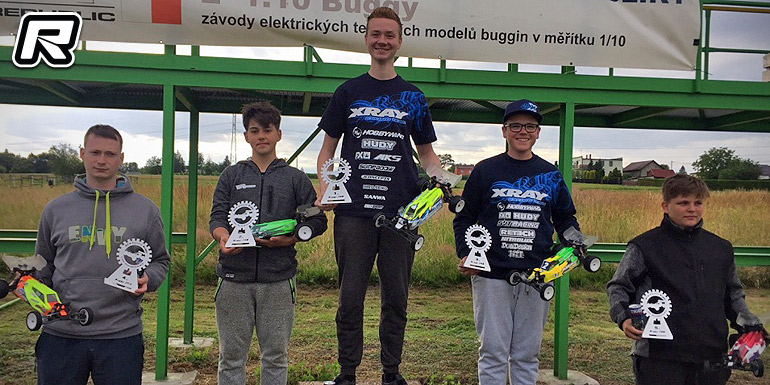 The third round of the Czech 1/10th Off-road Nationals took place last weekend at the Rychvald astro turf track in the Czech Republic. After races on carpet and dirt this was the third different track surface for the championship so far. Friday's free practice would be held in good weather conditions but overnight rain would flood the track on Saturday morning and many racers thought the race would be cancelled. However most drivers voted to carry on with racing and the local club did a great job in preparing the track to be at least possible to drive on. In the 2WD class Kaja Novotny used his spare dirt spec buggy which was the jackpot as he was able to lap almost the whole field in each qualifying run.
For the finals, Kaja worried that the stand up transmission car wasn't a proper choice anymore as the track was getting drier, but after another light rain, Kaja decided to stay with it. Again his choice paid off as he managed to win A1 and A2 for the early overall. Kaja then sat out A3 where the battle for the remainder of the podium spots was on between Max Gotzl, David Krizak and Marek Schiller. In the end David took the win, which gave him a 2nd place overall as Max completed the podium in 3rd.
2WD Buggy top 3:
1. Kaja Novotny – Xray
2. David Krizak – PR Racing
3. Max Gotzl – Xray
In 4WD Kaja struggled with the low traction and got a 4th in Q1 with Max Gotzl TQ-ing that one. After some changes Kaja took the TQ in Q2, but David Krizak excelled in the final qualifier and secured himself the overall TQ as Kaja lined up 2nd and Max 3rd. In finals David and Kaja had good fight for the whole five minutes in A1 and eventually Kaja took the win. In A2, Kaja did few errors and David pulled away. For A3, Novotny did some more changes to his buggy that was now on point and he took a dominant win in the final A-main.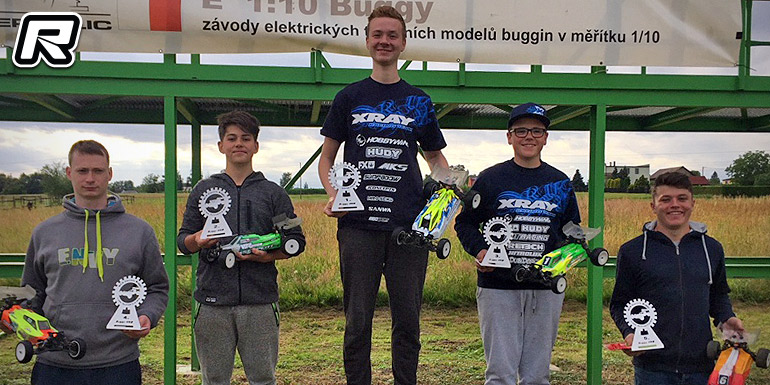 4WD Buggy top 3:
1. Kaja Novotny – Xray
2. David Krizak – Serpent
3. Max Gotzl – Xray
In the Truck class Kaja TQed all three rounds and he also took the wins in A1 and A2 to secure the overall victory ahead of of Max Gotzl and Jaroslav Kopecky.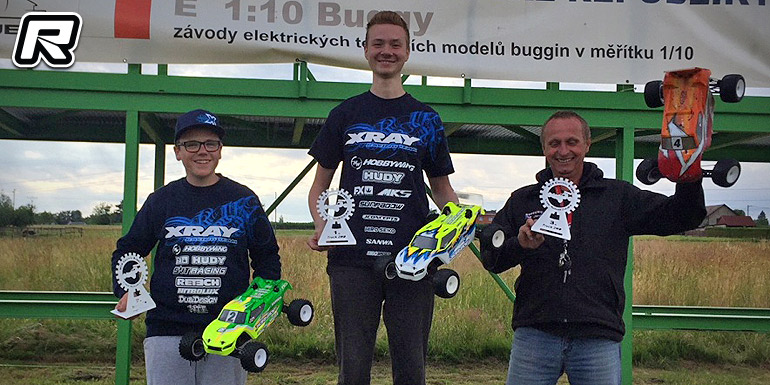 Truck Buggy top 3:
1. Kaja Novotny – Xray
2. Max Gotzl – Xray
3. Jaroslav Kopecky – Xray
Source: Xray [teamxray.com]
---