June 6, 2018
The second round of Czech 1/8th Off-road National series was held in Zidlochovice in the two classes of Nitro and Electric Buggy. The Nitro Buggy main final was pretty much a done deal for Martin Bayer while the 2nd place was fought for between Jiri Mara and Max Götzl. The latter however wasn't able to go Jiri's speed and had to settle for 3rd ultimately.
Nitro Buggy top 5 results:
1. Martin Bayer
2. Jiri Mara
3. Max Gotzl
4. Petr Klatovsky
5. Ondrej Kulhanek
In the E-Buggy class Peter Lonscar brought home the win in the A-main finals from Ales Bayer 2nd as Max Götzl scored another 3rd place finish this weekend.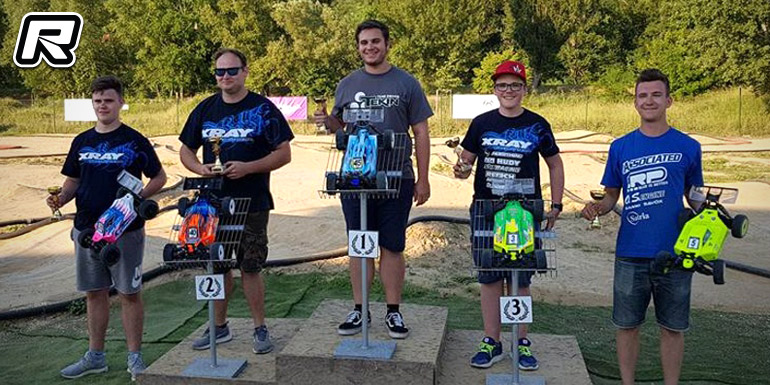 E-Buggy top 5 results:
1. Peter Loncsar
2. Ales Bayer
3. Max Gotzl
4. Adam Izsay
5. Ales Bidovsky
Source: Xray [teamxray.com]
---