June 27, 2018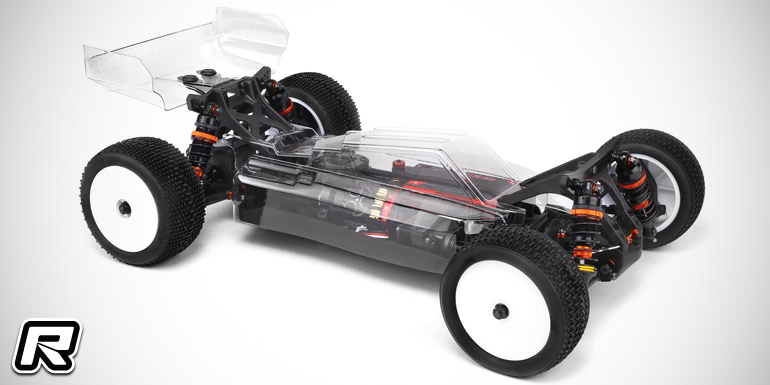 Following a couple of teaser images released back in April, HB Racing has now officially introduced the new D418 1/10th 4WD buggy kit. The Torrance Deguzman designed D418 builds on the success of the D413, adding features optimised for the new breed of high grip racetracks around the world. New is an aluminium chassis with raised side guards, similar to the successful 1/8th D817 buggy. The aluminium chassis adds durability, lowers the centre of gravity, dissipates motor heat, and helps dampen high frequency vibration. New moulded nylon side guards help keep out dirt, and the side plates are now used to mount the body, eliminating the need for body posts and body pins. The chassis layout has been refined, taking cues from the successful E817 buggy, The D418 is optimised for the latest rules and LiPo and brushless equipment.
HB Racing's trademark monocoque suspension arms now come in a harder material as standard equipment on the D418, delivering precise suspension and handling response. The monocoque design helps keep dirt from building up on the arms, and gives racers the advantage of being able to fine tune the stiffness of the arms to match track conditions. The innovative D413 inner suspension mounts carry over to the D418 for adjustability and toughness.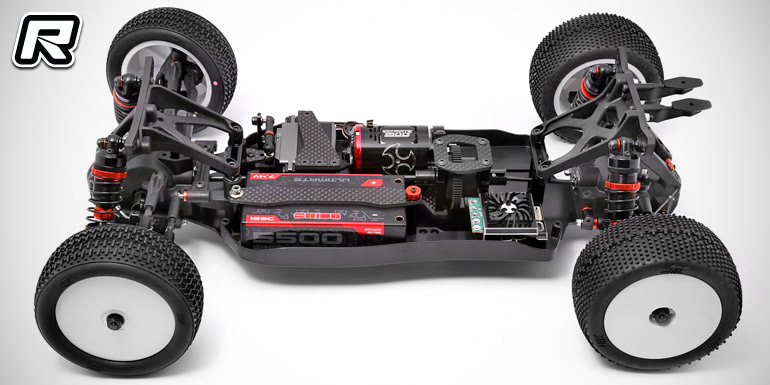 The D413's race-proven 4WD system with high strength steel centre drive shafts, tough sintered diff gears, precision machined steel input gears and spur gear, steel CVA driveshafts, and machined aluminium wheel hubs are carried over on the D418 but the big news is that the centre bulkhead is now split for quick and easy access to the centre differential. And, the centre bulkhead can now be adjusted for fore/aft position. The buggy also has an adjustable battery mounting system for Shorty packs, which uses multiple mounting points that allows the driver to easily move the weight bias fore/aft to help tune the balance of the car. The kit is topped with a clear JConcepts 4WD buggy body designed specifically for the D418. And a JConcepts clear polycarbonate wing is included for weight savings and efficient aerodynamic downforce.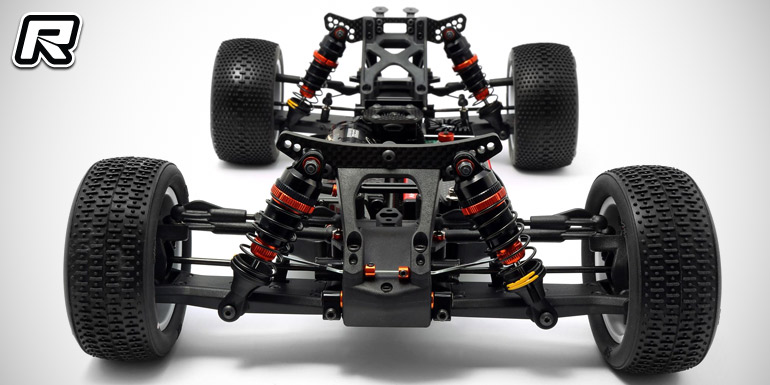 Key features:
– New JConcepts 4WD buggy body
– New JConcepts rear wing
– New aluminium chassis
– New raised side guards for the chassis
– New refined chassis layout similar to E817
– New fore-aft centre bulkhead adjustment
– New easy access centre diff
– New revised wing mount
– New revised suspension travel
– New revised shock length
– New all small screws now use 1.5mm hex driver
– Proven reliability of the D413
– CVA driveshafts
– HB monocoque suspension arms
– Highly adjustable suspension geometry (roll centre, kick-up, anti-squat, camber, toe-in)
– Carbon graphite steering arms
– Versatile steering system with minimal bump-steer and highly adjustable Ackermann geometry
– Innovative triangulated shock tower mounts for increased survivability during crashes
– Adjustable steel turnbuckles
– Revised 12mm big-bore threaded coilover shocks
– Carbon graphite shock towers
– Sway bars front and rear
– Optional slipper clutch available
– Race proven 4WD system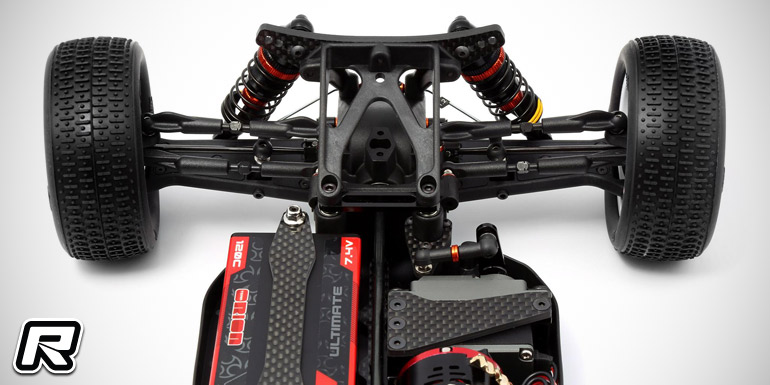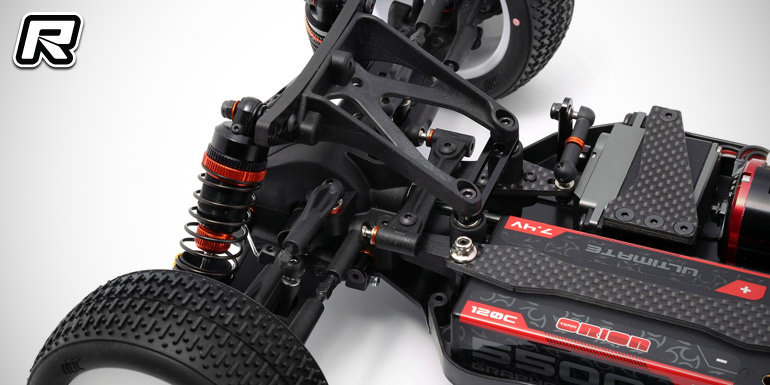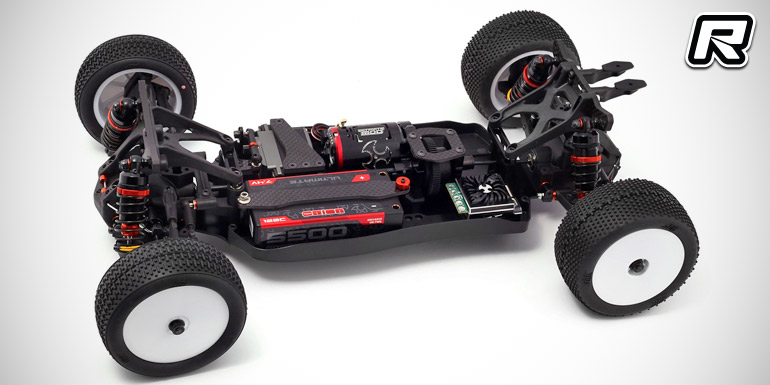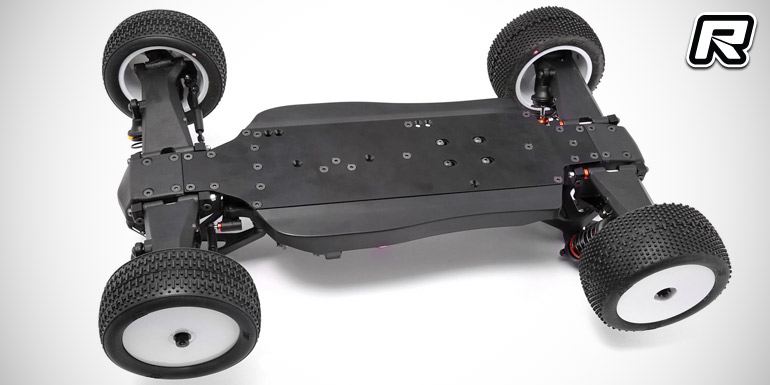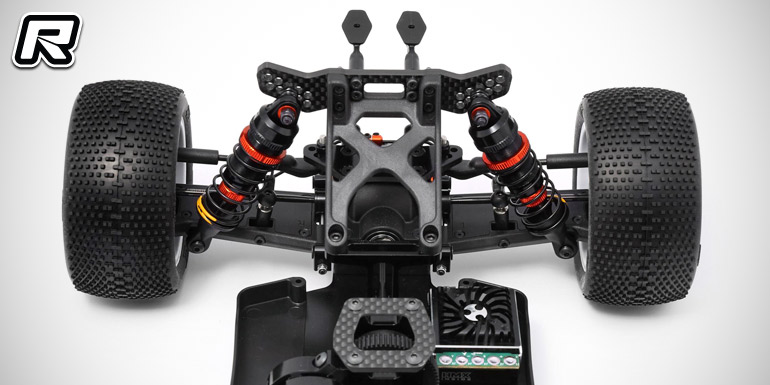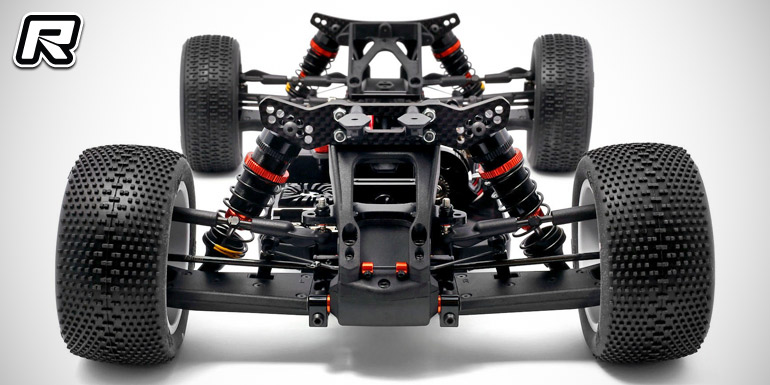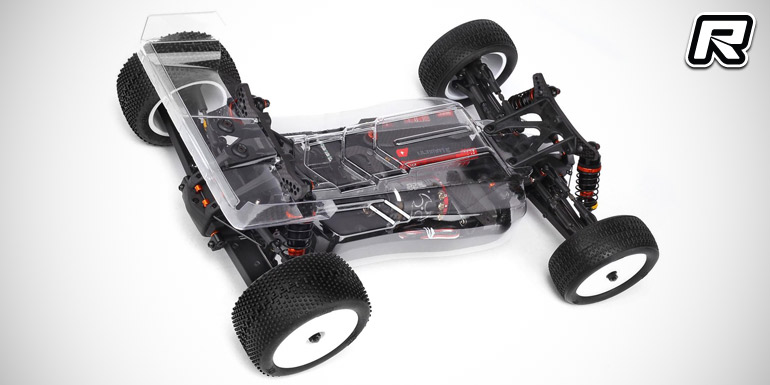 Source: HB Racing [hbracing.com]
---