June 26, 2018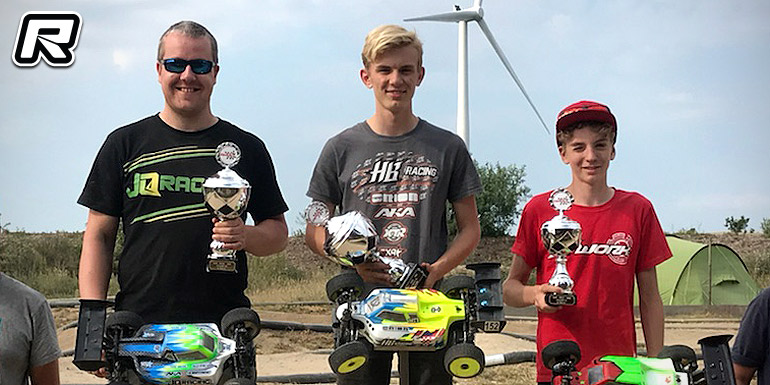 The third round of this year's Danish 1/8th Off-road Nationals was held at the Skive track recently. The weekend started off sunny and warm which made for dusty and bumpy track conditions. In the E-Buggy class it was Pelle Culmsee who TQ'd three of the four rounds for the overall TQ in front of Jan Larsen. In the opening two mains Pelle was able to build a gap on the field and he would take wins with a lap margin for the overall win from Jan Larsen 2nd and Aske Repute 3rd.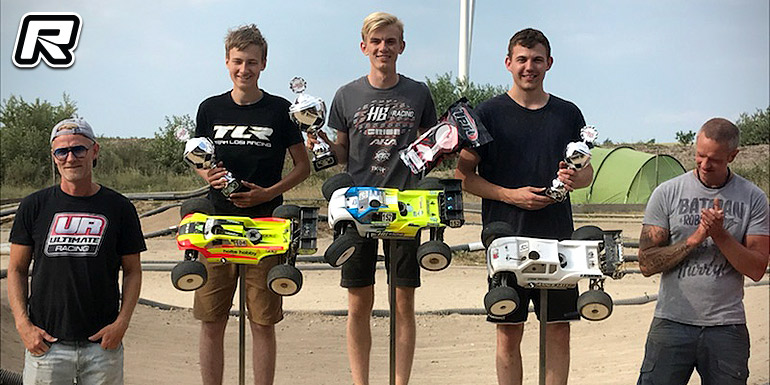 In the Nitro Truggy class it was again Pelle with the TQ as Nikolai Lamberts and Magnus Frandsen came in 2nd and 3rd. In the semi Pelle already built quite a gap but he suffered a flameout that cost him about one and a half laps. In the end he manage a 2nd place despite the issues. The main final however went flawless for Pelle who quickly built a two laps lead and from there he never looked back to take the win from Nikolai Lamberts and Magnus Frandsen.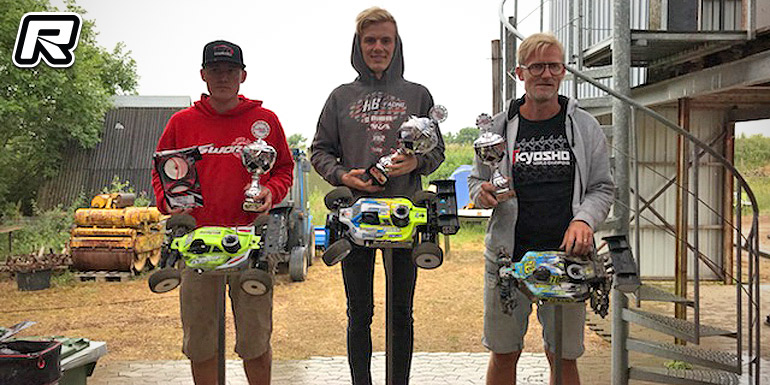 Nitro Buggy then was a pretty short affair as the rain came after the qualifiers. Winning three out of four rounds handed Pelle the TQ and he was also declared the winner from Thomas Hansen and Peter Harder as the race director had to call it a day.
Thanks to Pelle Culmsee for the report.
---