June 21, 2018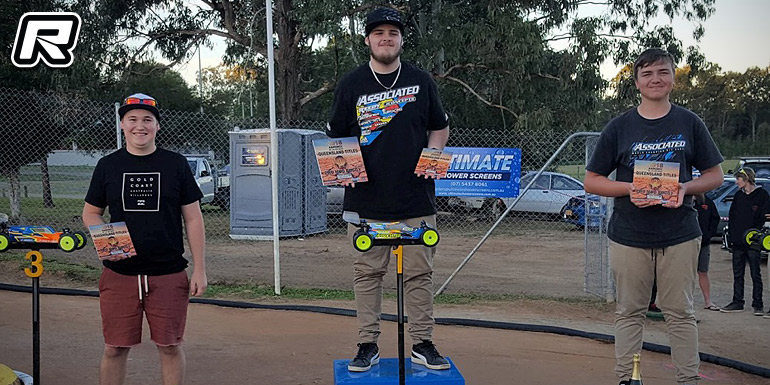 The 2018 1/10 Off-Road Queensland State Titles were held at Sunshine Coast's Valley Raceway in Queensland, Australia last weekend. The event titles saw drivers from the local clubs and some drivers from NSW come to race on the Valley Raceway track on a lovely Queensland winter weekend. The club had done some changes to their layout, adding some of the 1/8 track jumps to the 1/10 layout, providing some great racing over the weekend. With the slippery track 2WD Mod was always going to be about smooth driving, from early on it was going to be the battle between the Australian champ, Christopher Sturdy and the 2017 state champ Alex Bernadzik, Christopher Sturdy taking Q1, Q2 and Q4 to take out the TQ with Alex in 2nd and Mitchell Pratt in 3rd. A1 and A2 was all Christopher Sturdy taking the title over Alex Bernadzik with Mitchell Pratt in 3rd.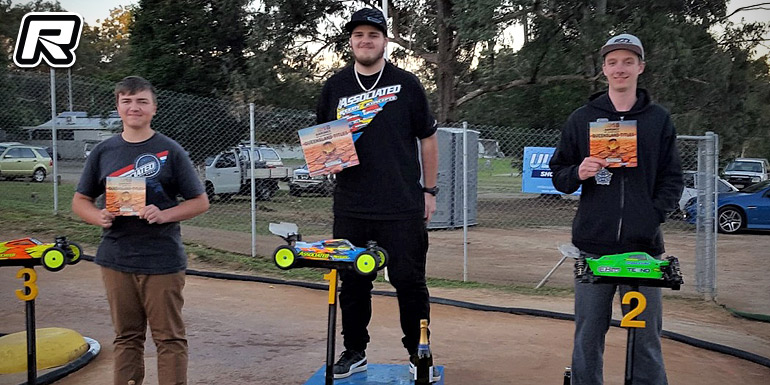 In 4WD Mod the pace was red hot in this class with the 2017 state champ Mitchel Steer taking the TQ from Christopher Sturdy in 2nd with Alex Bernadzik in 3d. The finals however were a different story with Christopher Sturdy finding the pace needed to put Mitchel under pressure and take A1 and A2 from Mitchel Steer in 2nd and Alex Bernadzik in 3rd.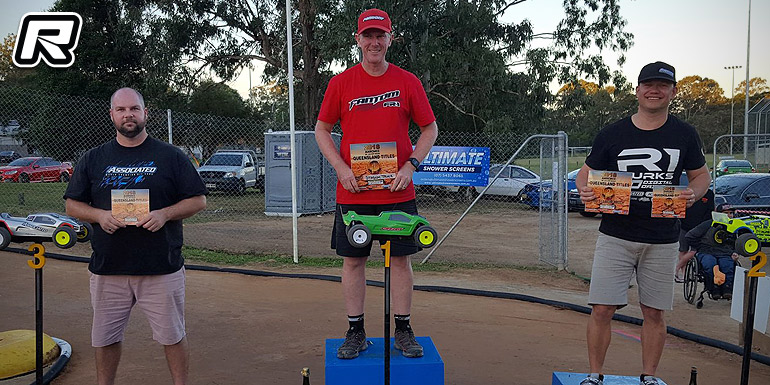 Mod Truck was always going to be fun on this slick layout with a few drivers using higher turn motors to get the job done. Paul Mason got the TQ over Alan Stons with Corey Tate in 3rd. In the finals it was Alan Stons who got the job done in A1 and A2 over TQ man Paul Mason with Corey Tate in 3rd.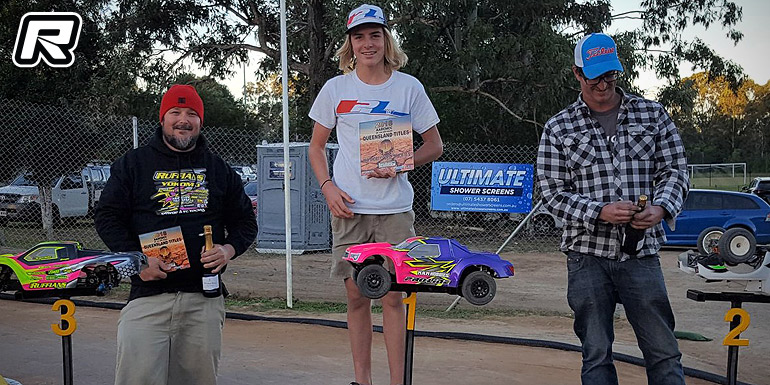 With a bit of wind on Sunday the Short Course trucks were going to be a hand full on the big jumps, Bryce Miller took Q1 with Troy Milton taking Q2 and Q4 to give him the TQ with Alan Stons taking Q3. Troy Milton taking A1 and A2 to take the title from Tim Harris in 2nd and Bryce Miller in 3rd.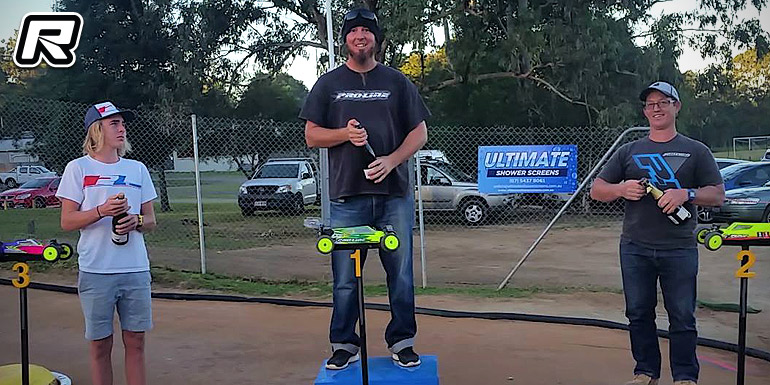 With 2WD 17.5T Stock running the Muchmore controlled motor, this would keep the racing tight with Matt Parsey taking the TQ over Nick Saxton and John Perkins, an upset in A1 saw John Perkins take the win over Mark Clews in 2nd and Nic Jolly in 3rd, A2 and A3 saw Matt Parsey bouncing back, taking out both to take the title over Mark Clews in 2nd and Troy Milton in 3rd.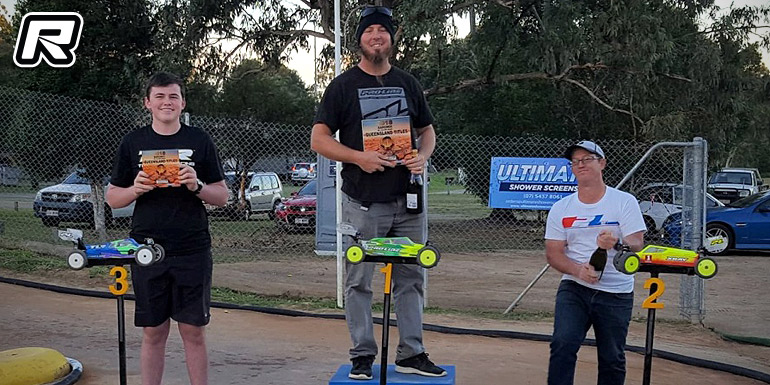 With 4WD 17.5T Stock running the same controlled motor as 2WD it was going to be a tight battle once again, Mark Clews taking Q1 with Matt Parsey taking Q2, 3 and 4 to take the TQ over Mark Clews with Nic Jolly in 3rd. A1 and A2 was all Matt Parsey, taking the title over Mark Clews in 2nd and Nic Jolly in 3rd, with a special mention with 8yo Jak Parsey in 4th.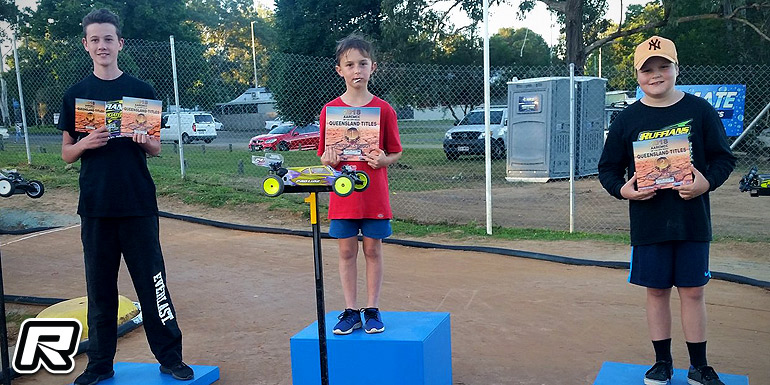 The 17.5T Junior class is slowing growing in South East Queensland with the best young drivers showing up to see who could take the title, 8 entries with ages from 8yo to 14yo started qualifying with a tight battle between Jak Parsey and Byron Graham, with Josh Miller closely behind the pair. After the four round of qualifying it saw Jak and Byron tied with two round wins a piece, Byron got the TQ by the fastest run by just under 2 seconds from Jak with Josh in 3rd. In the finals it was Jak Parsey who showed his speed by taking A1 and A2 from Josh Miller in 2nd and Byron Graham in 3rd.
Thanks to Gary Sturdy for the report.
---