June 6, 2018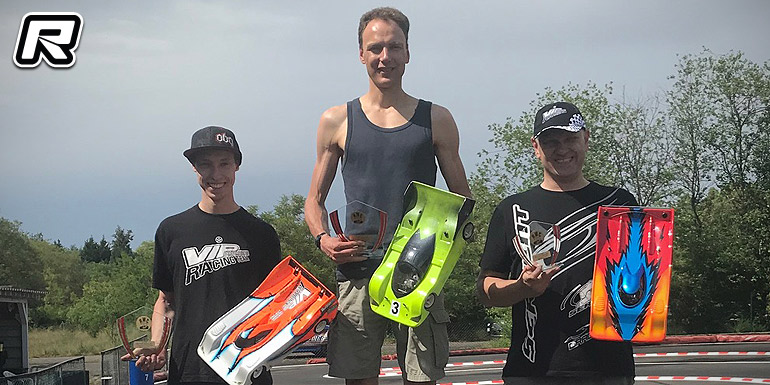 Round 2 of the 2018 RC Lemans Series was held in Düren, Germany recently. The track recently underwent some refurbishment with new track barriers fitted and in time for the event the club also laid down a fresh coat of sugar water to up the traction. Saturday kicked off with the practice rounds in beautiful weather and after a couple of runs the traction came up really nicely, making for low lap times and smiling faces all around. Sunday race day again started off in sunny weather, however there was a chance of rain in the afternoon. In the Modified LMP1 class it was a 4-horse battled for the overall TQ between Timo Schad, Tim and Kai Altmann as well as Reinder Wilms and after three rounds of intense qualifying it was Timo on pole followed by Kai, Reinder and Tim.
In the ever-close LMP2 Stock class, the main battle was between the winner of the opening race of the season, Rainer Schad, and Mathijs Hermens. Rainer took Q1 and Q3, Mathijs Q2. After three rounds, it was Mathijs who took pole position with a margin of less then one second over Rainer followed by Michel van der Velden.
During the lunch break, dark clouds began to form over the track and just before the opening final could get underway, heavy rain started and the drivers reached for their rain cars. In the LMP1 class, Reinder Wilms dominated the first two finals to take his first win of 2018. Timo Schad took the win in the third final, landing him on an equal number of points with Patrick van Nieuwenhuyse. With his win in the last final, Timo win the tie-breaker and took 2nd overall with Patrick 3rd, claiming his first RC Lemans podium.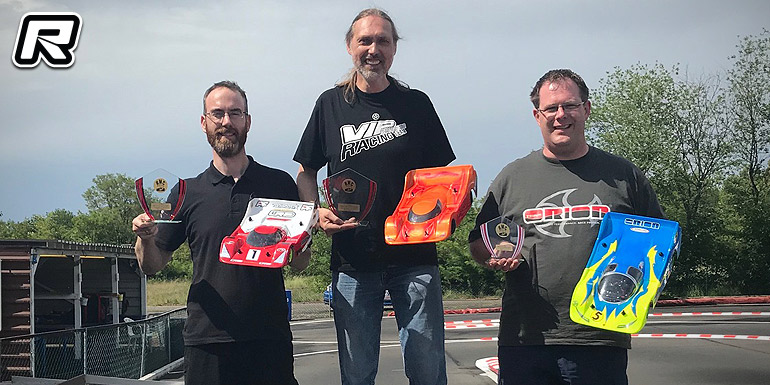 In the Stock class, the battle between Rainer and Mathijs continued in the rain, with Rainer coming out on top with wins in A1 and A3. Mathijs took 2nd, with Sascha Lennartz in 3rd.
Round 3 of the series will be held on the weekend of the 10th of June at the fast and furious Raco 2000 track in Utrecht, The Netherlands.
Source: RC Lemans [rc-lemans.de] | Mathijs Hermens
---