June 4, 2018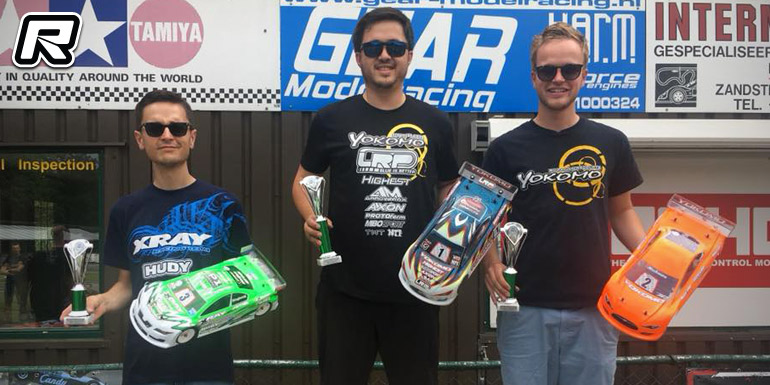 Round 5 of the Tonisport Onroad Series West Division was held at the Dutch Apeldoorn track over the weekend. The race attracted many racer from all over Europe and also overseas that tried to get some laps under their belts in preparation for the Dutch round of the 2017/18 ETS that will be held at the AMCA track later this month. In the premier Touring Modified it was the Yokomo duo of Ronald Völker and Christopher Krapp out in front with the two dominating the practice rounds, qualifiers and finals. After the qualifiers Ronald would obtain the TQ spot from Christopher 2nd and Xray's Alexander Hagberg, who also took a round TQ, in 3rd. The finals then were a done deal for the Yokomo guys that snatched the 1-2 spots ultimately as Alexander Hagberg retained his qualifying position to round out the top 3.
Touring Modified final results:
1. Ronald Völker – Yokomo
2. Christopher Krapp – Yokomo
3. Alexander Hagberg – Xray
4. Nicholas Lee – Yokomo
5. Lucas Urbain – Awesomatix
6. Thimo Weissbauer – Awesomatix
7. Yannic Prümper – Yokomo
8. Loic Jasmin – Awesomatix
9. Tobias Seidl – Schumacher
10.Chris Grainger – Team Associated
11.Marcel Geiger – Awesomatix
Over in the 13.5T Stock class Awesomatix's Max Mächler was the man to beat. Coming out on top in practice, the qualifiers and finals secured him the overall win from Xray's Kevin Nielsen 2nd and Yokomo's Alex Kunkler in 3rd.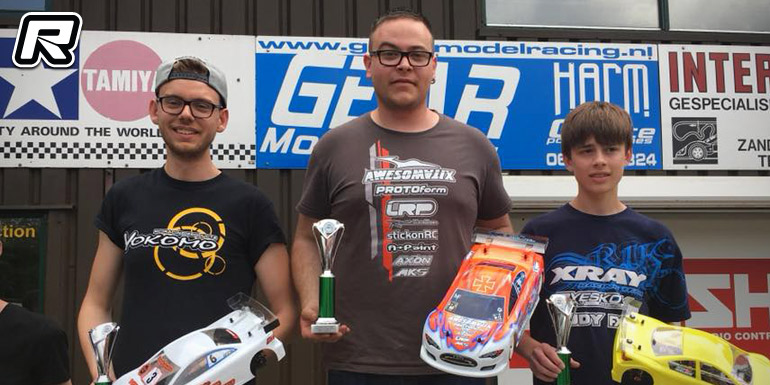 Touring 13.5T Stock final results:
1. Max Mächler
2. Kevin Nielsen
3. Alex Kunkler
4. Martin Hofer
5. Frederik Broløs Mikkelsen
6. Tobias Vogel
7. Sandro Speck
8. Jonas Völker
9. Sebastian Meibörg
10.Jacques Libar
Images: Andreas Myrberg
---