July 10, 2018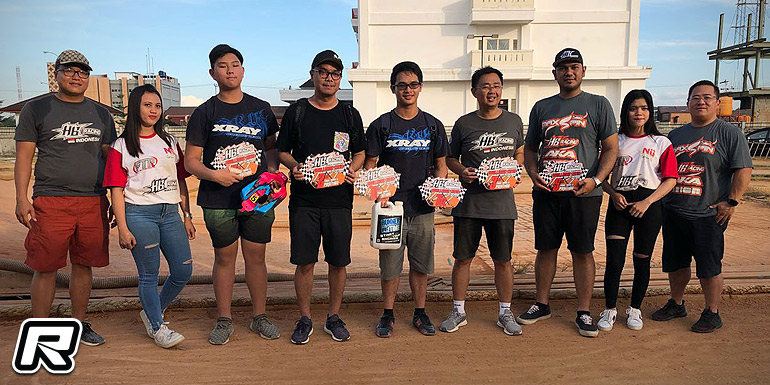 The 2018 HB Challenge race was held last weekend at the Forluck RC Raceway Track in Pontianak, West Kalimantan, Indonesia. A total of 39 drivers from Singapore, Malaysia, Jakarta, Bandung, Solo, Gresik, Batam, Medan, Makasar, Banjarmasin as well as local drivers attended the event whose schedule saw three rounds of 10-minutes qualifying with the best two counting towards the qualifying results. In the end it was Jason Nugroho (Xray/Novarossi) who took the TQ honours and he also secured himself the 1st place overall after the 45-minutes A-main encounter. Jason was followed by Adrian Wicaksono (Mugen/O.S.) and Stanley Wangsanegara (HB Racing/O.S.) in 2nd and 3rd respectively.
Final results:
1. Jason Nugroho – Xray/Novarossi
2. Adrian Wicaksono – Mugen/O.S.
3. Stanley Wangsanegara – HB Racing/O.S.
4. Kenji Liono – Xray/SPower
5. Reza Rakasiwi – HB Racing/Team Orion
6. Ivan Budiman – HB Racing/Team Orion
7. Edianto Ong – Mugen/O.S.
8. Rizky P – Mugen/O.S.
9. Asang Ho – Mugen/O.S.
10.Faisal Ali – Mugen/O.S.
11.Arvi Januar – HB Racing/Team Orion
12.Yoyo DHRC – Kyosho/O.S.
13.Indra L – Xray/SPower
Thanks to Michael Nugroho for the report.
---