July 12, 2018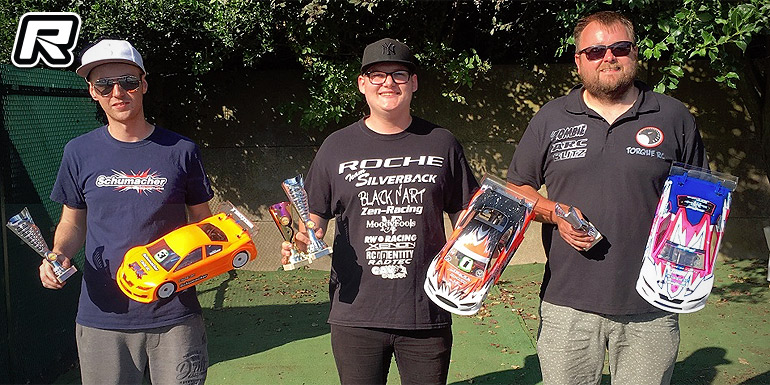 Last weekend drivers headed to the Midlands for round 4 of the BRCA Clubman's Championship at the Bedworth Club. Over the last year, the club has changed the location to a new and greatly improved venue. They have transformed an abandoned overgrown two tennis court area and surrounding area into a great pitting area and more importantly the flattest and grippiest track many have ever raced on in the U.K. The weather for the weekend was one of the hottest on record, with temperatures of 30ºC and track temperatures of 60ºC, something that is rarely seen in the U.K. and it would be a real test for both drivers and equipment. There was a full entry for race day and there were also 70 plus drivers practicing on Saturday with seven timed runs for all classes in heat order. So plenty of opportunity for those new to the venue to adjust to track conditions. The usual three classes were running, 17.5 Blinky, 13.5 Open and Formula.

Four round by round qualifying runs were fought out under extreme heat. Many drivers had learned from the practice day that the hotter the track got in these extreme conditions the slower the lap times were, even with new tyres on it was not possible for many to go much if at all faster. Various tyre prep was tried from no additive to full additive of various types and the use of tyre warmers varied from pit to pit with some drivers cooking tyres and some not using warmers at all. Although an extreme difference in the weather to what everyone was used to there was a great buzz around the pits and everyone had enjoyed being at such a great new venue regardless of their results.
Ollie Payne was on pole for the highly competitive 13.5 Open A-final but leg 1 didn't go his way and the win went to Andy Murray, with Ollie having to settle for 2nd place followed home by Aaron Rose. In leg 2 Ollie got the job done and took the 1st place he needed for the win in front of Michael Jonson who had a few issues in leg 1 but was very quick all weekend and 3rd place went to Andy Murray. With a mix of finishing positions the win went to Ollie Payne from Andy Murray in 2nd and 3rd place went to Colin Jackson.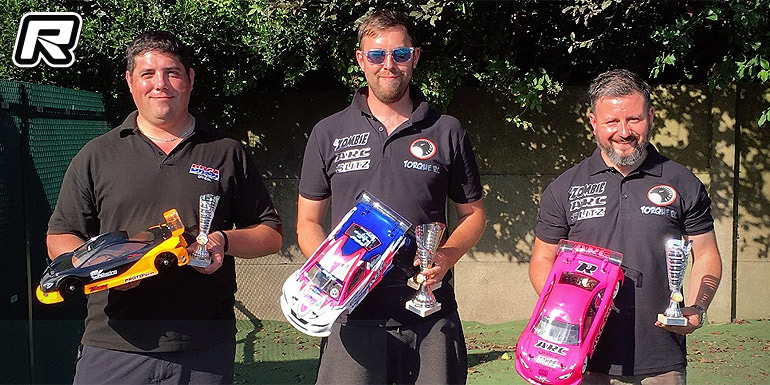 In 17.5 Blinky Billy Fletcher smashed his own previous track record by six seconds, but this would not be improved on during the day as the temperatures went up. After taking TQ in 3/4 of the qualifying rounds Billy Fletcher never looked back in either of the 2 leg finals and had 2 flag to flag finishes. This was not only a clean sweep again for the meeting as he had done at previously this year but also meant he has scored maximum points and is now the BRCA Clubman's 17.5 Blinky Champion 2018. Richard Palmer and Mark Trinder were joint on points having a 2nd and 3rd a piece, but Richard took 2nd overall with a faster time than Mark who took a fine 3rd overall.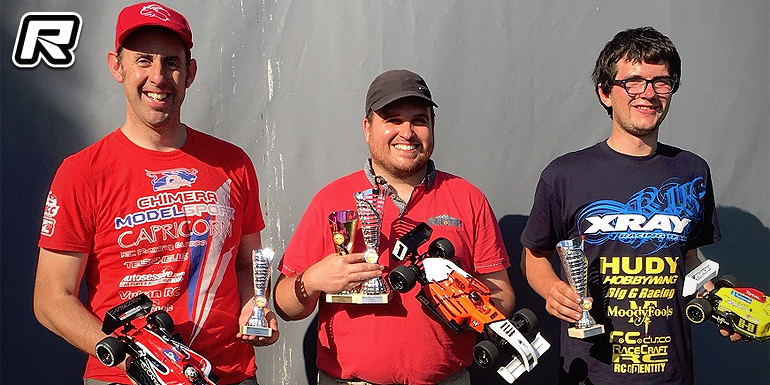 The Formula pole position was secured with three TQ runs by Ben Cosgrove, who is now looking good for a Championship win after winning both legs of the A finals making it maximum scores at all the rounds he has entered so far. Luke Lee brought his car home twice in 2nd place, managing to get in front of Stephen Lander in both finals. So overall the winner was Ben Cosgrove. 2nd went to Luke Lee and 3rd Stephen Lander.
Round 5 of the Clubman's Championship moves us back down South to Eastbourne on their new extended layout for 2018.
Source: BRCA [brca.org]
---