July 16, 2018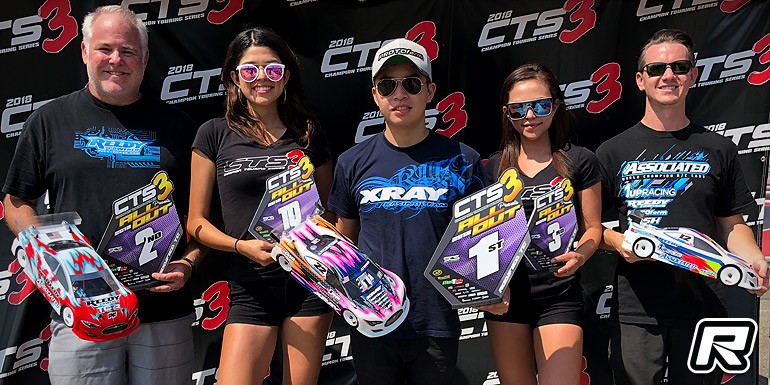 Round 6 of the CTS3 was held at Steel City RC Speedway in Fontana, California. The weather was a major factor reaching temperatures over 100 degrees Fahrenheit making it more challenging for both drivers and cars. In the Modified division, Team Associated veteran Rick Hohwart set TQ for Q1 on Saturday. On Sunday Brandon Clements (Awesomatix) would better the TQ till Q3 as JJ Wang (Xray) ups it with a flawless run putting himself pole position for the A-main. Tone to tone Wang would separate the field early and take his car to victory as Hohwart would finish in 2nd and Randy Caster (Team Associated) in a respectable 3rd.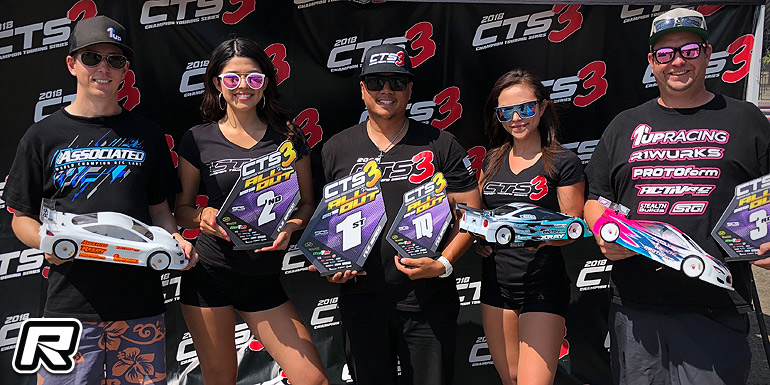 In 17.5 TC Spec it was Xray driver Lex Tyler setting the pace early for three qualifers as JD Ramsey (Awesomatix) would remain close enough to give Tyler a close battle for the main qualifying two seconds behind. In the first minute of the main, Ramsey attacked hard closing the gap waiting for a mistake from the leader. With a little bad luck Ramsey fell back behind Brian Bosley (Team Associated) allowing the leader to spread gap from the field. In the end, LT was the victor with a perfect run for the weekend while Brian Bosley in 2nd and JD Ramsey in a strong come back for 3rd.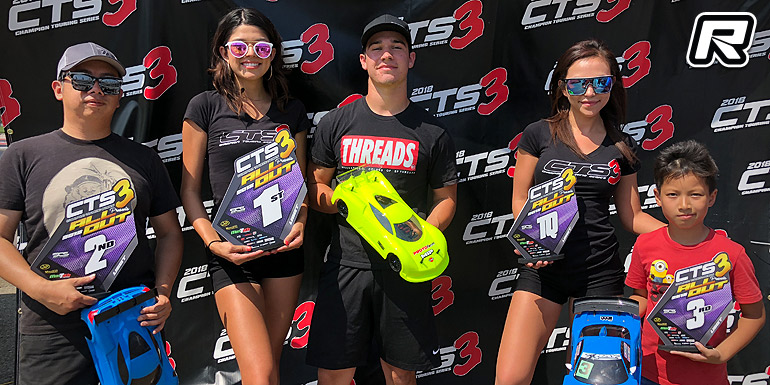 For USGT young talent Sebastian Valencia who took TQ honors over Sam Ip fighting for top spot for the show. During qualifiers the two had a back to back dog fight with matching lap times. Sebastian would show his resilience against Sam enabling him to show who was the better driver for the weekend. In the main Valencia came out victorious taking his points chase closer to top 3 for the season as the youngster prepares for the final race in August. Sam Ip would finish in 2nd while up and coming skilled driver Jacob Boonyanant from Thailand in 3rd.
The final race of the CTS3 will be held at Speedworld Raceway in Roseville, California on August 25th and 26th.
Source: CTS3 [facebook.com]
---