July 8, 2018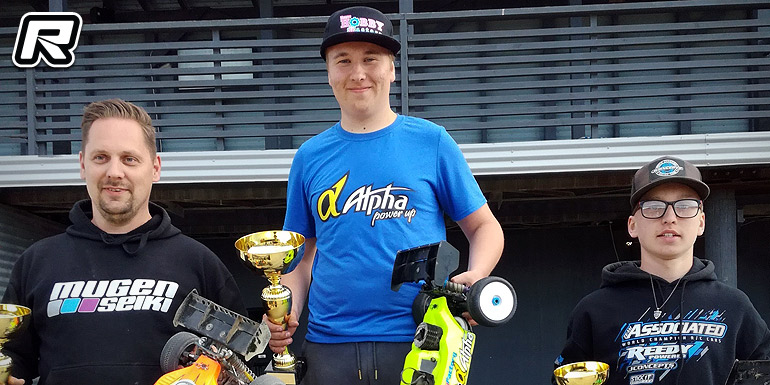 The second round of the Finnish 1/8th Off-road Championship was held in Vantaa recently. The race was held at the Fullspeed RC track that recently received a new layout and it attracted many fast drivers such as Joona Haatanen, Ari Heinonen, Joseph Quagraine, Max Mört, Pekko Iivonen and many more. The track will host the 2018 Nordic Championships later this year and its layout was praised by many of the drivers for its required precision and car setup. In the 1/8th Nitro class the race for the TQ was on between Ari Heinonen, Lauri Ruotsalainen and Joseph Quagraine with the better end for Ari who ultimately managed to take the TQ.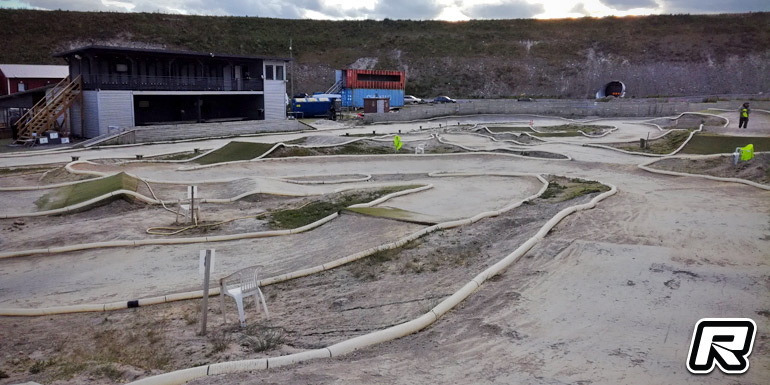 In the 45-minute A-main Max Mört started on P1 with Ari 2nd and Lauri 3rd. Lauri managed to pass both Ari and Max on the first lap and from there Lauri was controlling the pace. With many drivers making a lot of mistakes Lauri drove an almost flawless race and led from the first lap all through the race. Ari and Max were fighting for the 2nd spot but as Max flamed out before the second pit stop it was Ari who was chasing Lauri. The latter managed to avoid problems and crashes and finished comfortably in front of Ari. The fight for 3rd was a tight battle between Joona Haatanen and Joseph Quagraine but Joona proved to have slightly better speed and pulled away and as JQ ran out of fuel on the last lap Joona took a comfortable 3rd place. 4th place then went to JQ, 5th to Samppa Orhanen and 6th to Markku Honkanen. The win marked Lauri's first Finnish Championship victory after practising very hard for many years and it has been great to see how much Lauri has improved.
Nitro Buggy final results:
1. Lauri Ruotsalainen – Team Associated
2. Ari Heinonen – Mugen
3. Joona Haatanen – Team Associated
4. Joseph Quagraine – JQRacing
5. Samppa Orhanen – Team Associated
6. Markku Honkanen Team Associated
7. Simo Ahoniemi – Mugen
8. Pekko Iivonen – JQRacing
9. Tuomo Otsavaara – JQRacing
10.Max Mört – JQRacing
11.Tommi Vacklin – Team Associated
12.Ilari Langenoja – JQRacing
In the electric class Ilari Lamminsivu had good speed the whole day and managed to take the TQ. Aleksi Vilkman took his buggy to 2nd on the grid in front of Jarno Siltanen in 3rd. In the finals the batlle was tight but in the end the top finished on the same positions as in qualifying with Ilari 1st, Aleksi 2nd and Jarno 3rd.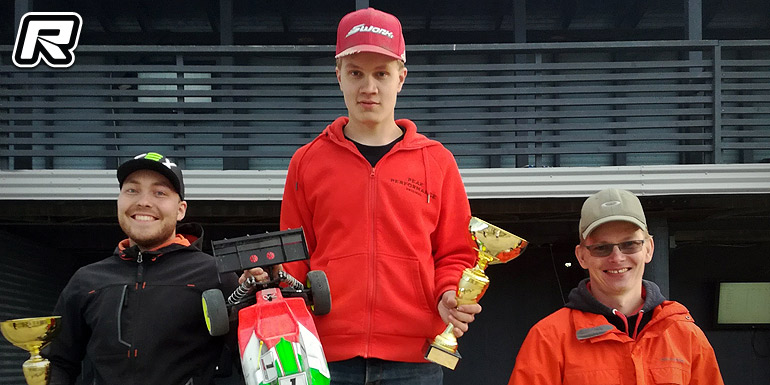 E-Buggy final results:
1. Ilari Lamminsivu – SWorkz
2. Aleksi Vilkman – HB Racing
3. Jarno Siltanen – Mugen
4. Tuomo Otsavaara – Xray
5. Mikko Luopajärvi – Team Associated
Source: Hobbyfactory [hobbyfactory.fi]
---