July 31, 2018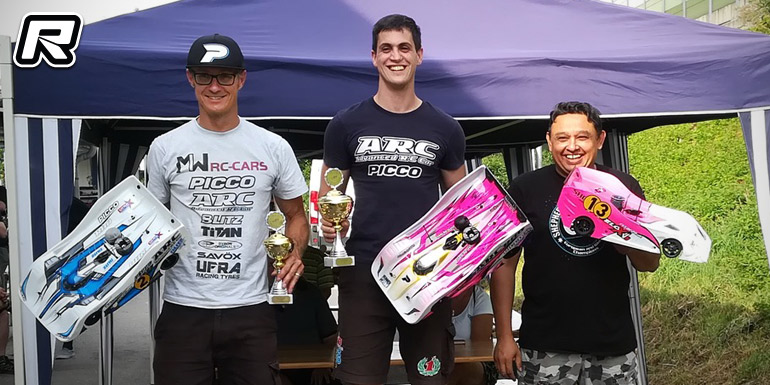 The Amstetten track in Northern Austria played host to a sizzling hot round 3 of the Austrian IC Track Championship. Before the start of the 45-minute A-main it was Lubi Paunovic who called for a time out and the short period was also taken benefit of by Nejc Mihelic who faced engine troubles in the warm-up period to the A-main. The short time out allowed Nejc to swiftly swap his car's engine. The final started without Nejc on the grid who restarted his car in the pit and followed the field close to one lap down. At this time Gerhard Kandelhart was leading the race closely followed by Herfried Pucher who recovered after a difficult weekend and found back to speed in the final. After 15 minutes, Pucher took over the lead until the 30-minute mark where the leading cars of Pucher and Mihelic decided to change the outside tyres only. In this phase Mihelic recovered from the difficulties in the beginning and closed the gap to Pucher. In the end Mihelic was able to bring home the win some three seconds in front of Pucher and Paunovic, another two laps down.
1/8th Nitro top 3 results:
1. Nejc Nihelic – ARC/Picco/Runnertime/Ufra
2. Herfried Pucher – ARC/Picco/Runnertime/Ufra
3. Ljubischa Paunovic – Shepherd/Nova/Maxima/Matrix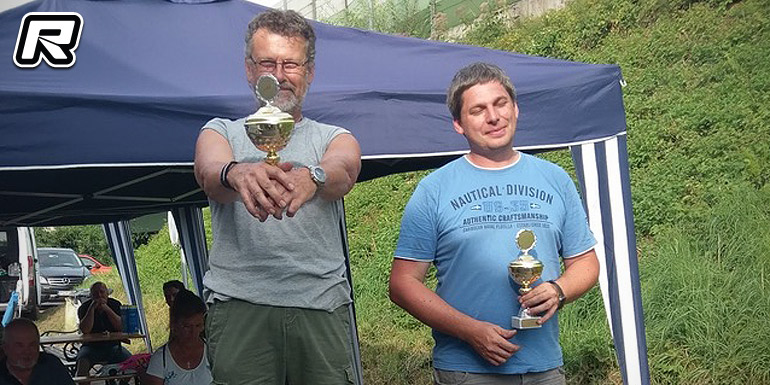 In the E8 Modified class it was veteran racer Helmut Höller who would take the win in front of Roland and Martin Schrenk – all three using ARC cars.
Source: MW RC Cars [mwrccars.at]
---