July 9, 2018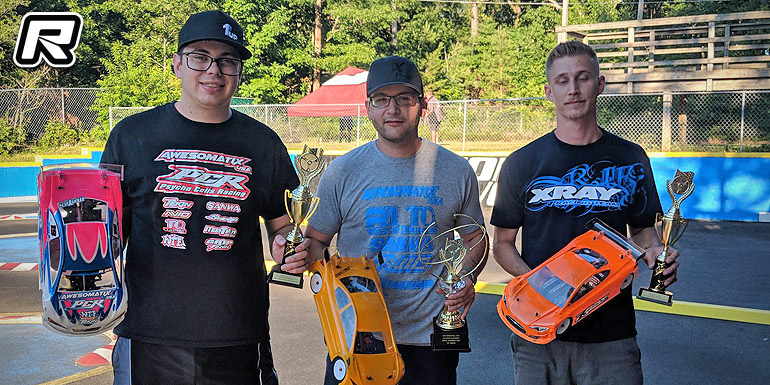 The 2018 Independence Day Race was held at Jackson RC Raceway in Jackson, New Jersey this past weekend. In the premier Touring Modified class to was Mike Gee with the overall TQ, however it was Sam Isaacs that would walk away with the win from Mike Gee 2nd and Robbie Dodge 3rd.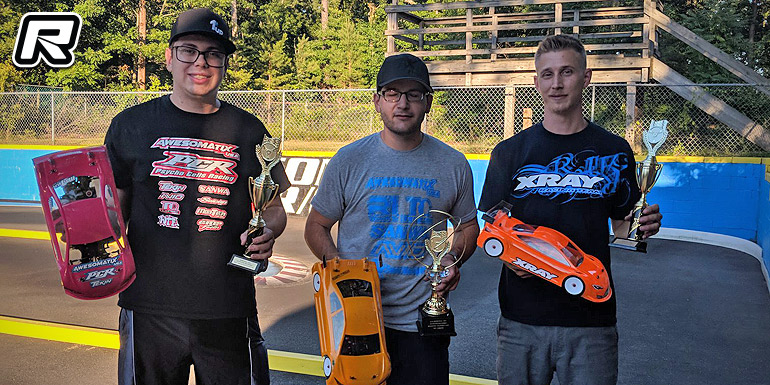 Over in Touring Spec it was again Mike with the TQ as Sam held the upper hand after the A-main. As in Touring Mod Robbie Dodge would round out the top 3 results.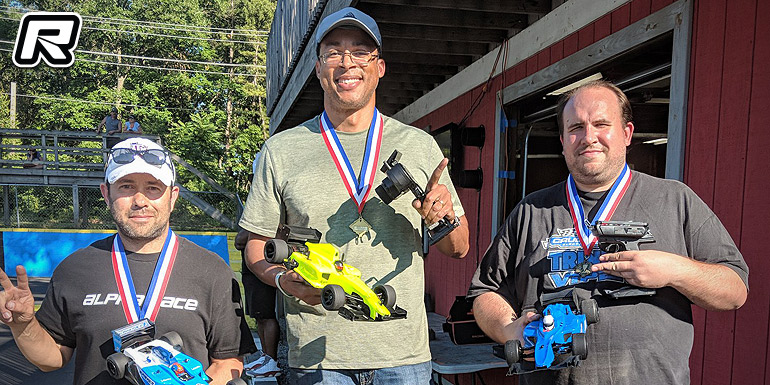 The Formula class was TQ'd by Charles Bruno but again the pole position holder would not be able to convert the P1 spot into a win as Philip Emanuel Vincent brought home the win from Chris Bertotti 2nd and Charles Bruno in 3rd.
A class that actually saw the TQ holder taking home the silverware was USGT as Manual Flores swept the class with a TQ and win from Arvin Nano and Greg Halstead.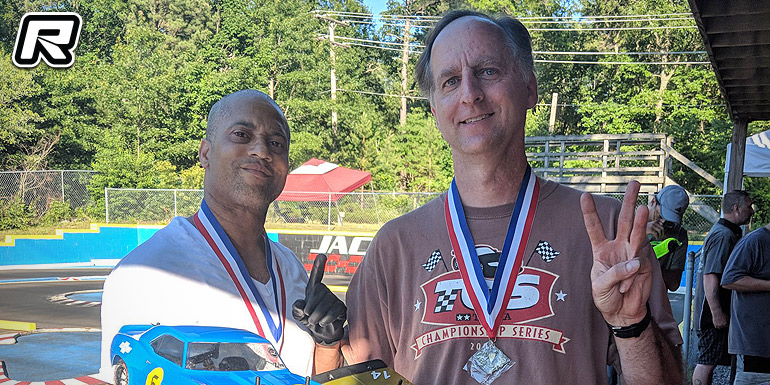 USVTA had Gene White taking the day's win from top qualifier, George Fabbiani as Kregg Kerr rounded out the podium result in 3rd.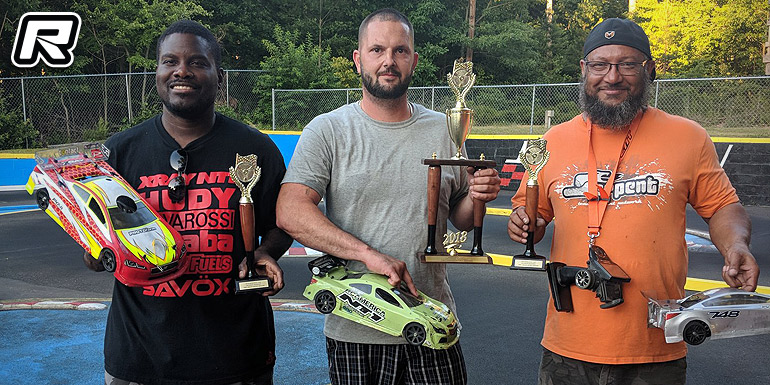 Finally in Nitro Sedan it was Irvine Cole with the TQ, but it was Drew Q who took the win in front of Marvin Morris and Juawan Hunter in 2nd and 3rd respectively.
Images: San Colón
---