August 15, 2018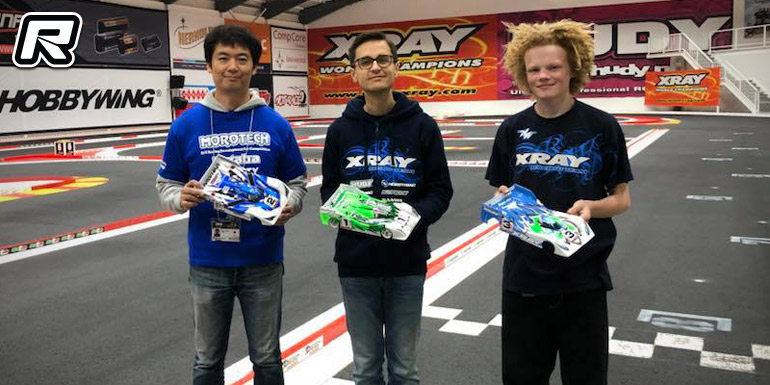 The 2018 IFMAR Electric On-road World Championships are held in Welkom, South Africa this week, hosted by the amazing Welkom RC Arena. The facility was built especially for the event and it is a true world-class one. The event kicked off with the 1/12th scale classes with an open Modified and supporting Stock 13.5T class being run at the event. Unfortunately only 29 entries were received for both categories, giving the feeling of a club race event with international participation. Despite the very low turnout racing was tight, however in the Modified it was Xray's Alexander Hagberg who stood out by making a clean sweep in qualifying to take an easy overall TQ from Morotech's Hideo Kitazawa and Xray's Florian Joos.
In the opening two A-mains Alex confirmed his qualifying performance and after checking out early he brought home easy wins to take the 2018 World Championship title in his favourite class with a leg to spare. Sitting out A3 allowed Hideo Kitazawa, Florian Joos and Antonio Caroli to battle it out for the remaining podium spots with the better end for Japan's Hideo who brought home the win in A3 for the overall runner-up spot as Florian took the final podium spot after coming in 2nd in the final A-main.
Modified final results:
1. Alexander Hagberg – Xray
2. Hideo Kitazawa – Morotech
3. Florian Joos – Xray
4. Antonio Caroli – Xray
5. Lex Tyler – Xray
6. Hein Kotze – Roche
7. Shaun Schutte – Xray
8. EJ Evans – Xray
9. Willie Du Plooy – Xray
10.Marius Van Niekirk – Xray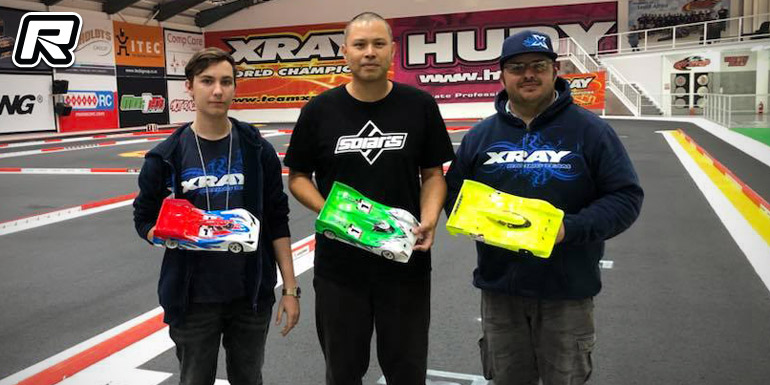 In the 1/12th 13.5T class U.S. racer EJ Evans took five of the six qualifying rounds for the overall TQ from Brandon Solomon from South Africa. The finals then also were a done deal for EJ as he took wins wish a lap margin in A1 and A2 as Brandon Salomon brought home the win in A3 for the overall. The all-Xray podium was rounded out by Neville Menezes in 3rd.
13.5T Stock result:
1. EJ Evans – Xray
2. Brandon Solomon – Xray
3. Neville Menezes – Xray
4. Pat Lester – Xray
5. Francois Laubscher – Xray
6. John Fitzimmons – Xray
7. Wayde Solomon – Xray
8. Francois Erasmus – Xray
9. Dion Simpson – Xray
10.Petrus Wasserman – Xray
Today is registration day for the touring and formula drivers and Red RC's coverage begins in full on Thursday afternoon and we will be trackside bringing you reports, videos and photos directly from the track throughout the event.
Images: The RC Racer [thercracer.blogspot.com]
---