August 20, 2018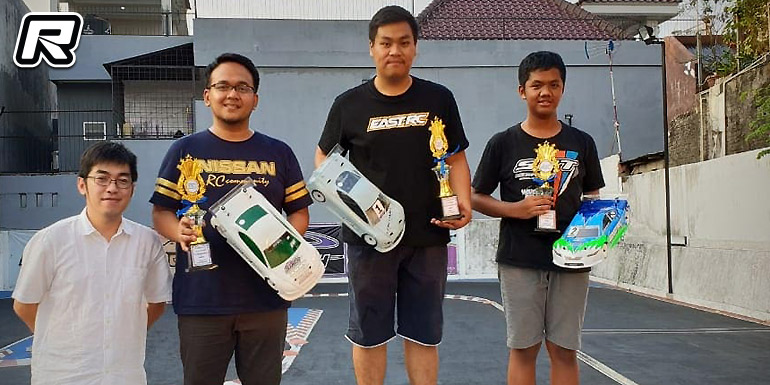 The final round of the 2018 East Touring Series was held at East RC Speedway in Jakarta over the weekend. A technical layout combined with a high traction surface and a bright, sunny day make for perfect racing conditions. It was Bowie Ginting who took all four qualifiers to take the TQ in the Open Brushless class with team-mates Arya Seta and Christian Mamesah lining up 2nd and 3rd respectively. The main final saw a close fight in the front row, which featured Bowie who took all final legs followed by Arya and Christian.
Open Brushless final results:
1. Bowie Ginting – Yokomo/Hobbywing
2. Arya Seta – Xray/Hobbywing
3. Christian Mamesah – Serpent/Hobbywing
4. Ridhwan Suteja – Xray/ORCA
5. Peter Anthonijsz – Xray/Hobbywing
6. Muhammad Izzah – Infinity/Hobbywing
7. Chandra Yosef – Awesomatix/Hobbywing
8. Yusuf Zulkarnain – Yokomo/Hobbywing
9. Clarence Hartono – Xray/Hobbywing
10.Martinus Ardo – Xray/ORCA
Thanks to Bowie Ginting for the report.
---