August 27, 2018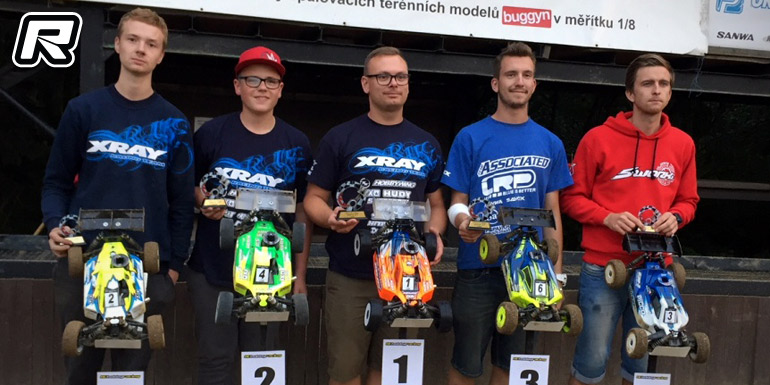 The 4th round of Czech 1/8th Off-road Nationals took place last weekend at the Skripov track. Known for its bumpy, technical layout with some unique features the track suffers a bit from constant rainy weather with this year's nationals event being no exception as open practice on Friday was cut short due to the weather. On Saturday morning the drivers arrived to a flooded track and it looked like the race had to be called a day, but the organisers managed to prep the track with a lot of sawdust, making it quite reachable.
The qualifiers were mainly decided in Q1 as some drivers decided to skip it while others went for it. In 1/8 Nitro Buggy Jiri Mara benefited from the situation and took the overall TQ with local hero Ales Bidovsky coming in 2nd and Martin Bayer ending the qualifiers in 3rd.
The semifinal B saw Ales taking the win from Kaja Novotny while the semi A was affected by the rain again, meaning the times weren't any close to the B.
In the final Martin Bayer, starting from 4th on the grid, got to the front quickly and pulled away to take his 3rd win in the series. Max Gotzl crossed the line 2nd and Ales Bidovsky completed the podium in 3rd.
Nitro Buggy top 3 results:
1. Martin Bayer – Xray
2. Max Gotzl – Xray
3. Ales Bidovsky – Team Associated
In 1/8th E-Buggy, Kaja Novotny TQ'd Q1, but Ales Bidovsky excelled in Q2 and Q3 to take the overall TQ. In the finals Ales continued to dominate to take A1 and A2. A3 decided about the remaining podium spots with Kaja finishing overall 2nd and Max 3rd.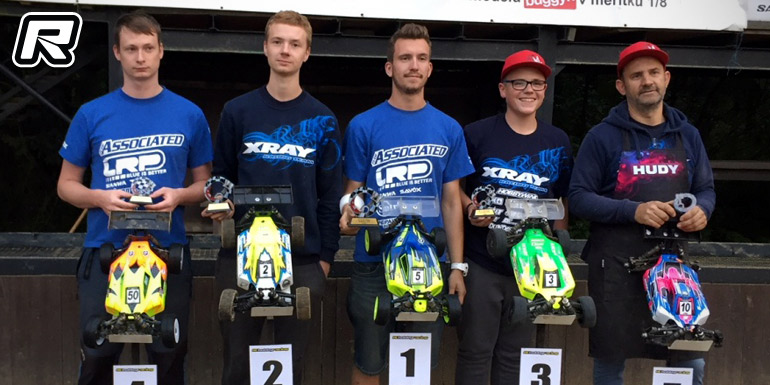 E-Buggy top 3 results:
1. Ales Bidovsky – Team Associated
2. Kaja Novotny – Xray
3. Max Gotzl – Xray
Source: Xray [teamxray.com]
---