August 2, 2018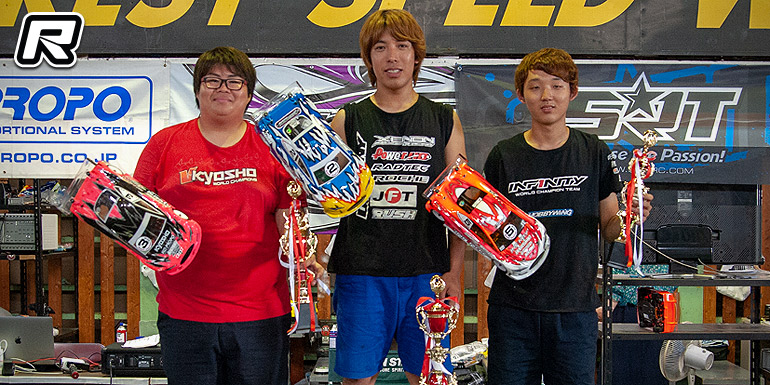 The fourth round of the 2018 Speed King Tour took place at the Crest Speedway indoor carpet track in the Gunma prefecture. Although held just one week after the Japanese Electric Touring Car nationals, a lot of top drivers attended this event that saw the running of the usual Modified and Stock classes as well as the Oval class. In the Modified category Yokomo driver Ryosuke Yamamoto took the TQ in Q1 and Q2, while Destiny's Yugo Nagashima set the pace in Q3. After the top 5 Super Lap qualifying, that determines the pole position, CRC Japan driver Kosuke Suzuki got the fastest time with Yugo's 'T car' while Yugo snatched P2 on the grid as Ryosuke had to settle for 3rd.
Kosuke then got off to a clean start in the Modified class A-main final. Yugo chased Kosuke hard when both cars touched at the 1-minute mark. Yugo was promoted into the lead and Hayato Ishioka moved up to 2nd as Kosuke lost two positions in the accident. Hayato tried to catch up Yugo but the latter was a bit faster than the remainder of the field. Finally Yugo finished 1st and Hayato finished 2nd with his Kyosho. 2018 Japan EP touring car national champion Jin Sawada took 3rd for Infinity.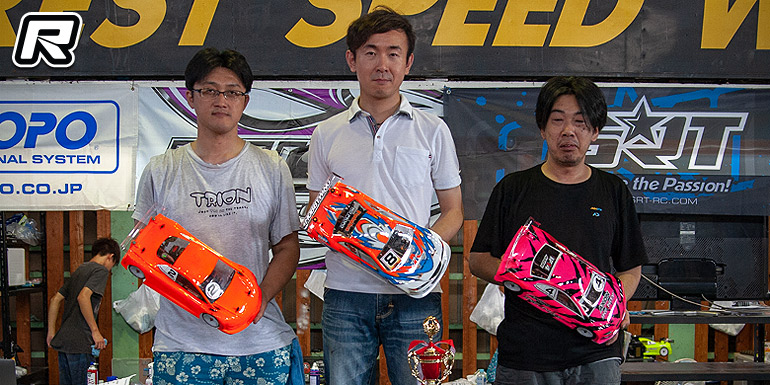 Kiyoto Kanno dominated the Stock Touring class from the qualifiers to the final. Kanno took a triple TQ, made the fastest lap time in the Super Lap session and took a wire-to-wire win in the A-main final. Hiroyuki Matsumoto finished 2nd and local driver Kei Arai got 3rd. Over in the Oval class it was Race organizer Kazuki Endo with the win. The next round of the Speed King Tour 2018 will take place at the Twin Ring Honguu outdoor track in the Aichi prefecture on 23rd of September.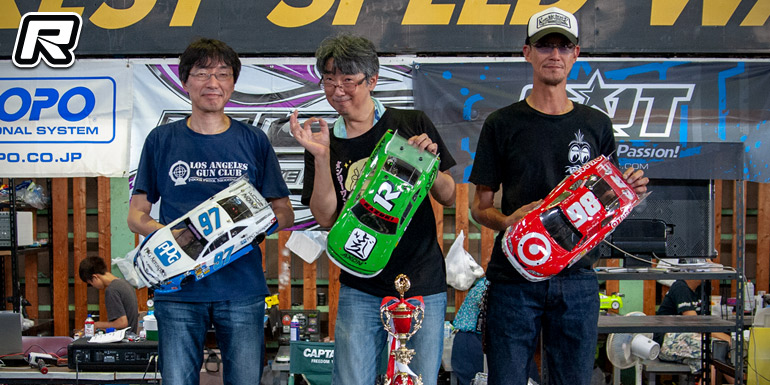 Source: Speed King Tour [facebook.com]
---