October 23, 2018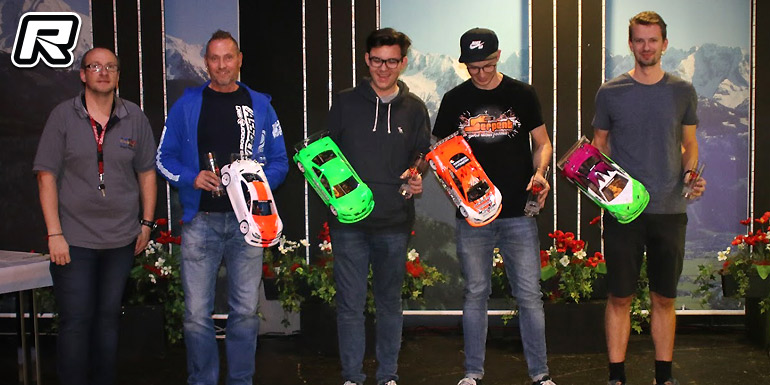 The final round of the 2018 Tyrollean Championship was hosted by the MRC Zillertal last weekend. The event was run on a purpose-built indoor track in the town of Mayrhofen, making for excellent and fair racing conditions. Dionys Stadler would dominate the Touring Modified class from Oliver Krähemann. Thomas Rinner rounded out the top 3 results. Overall in the championship it was Aaron Tursky with the win from Thomas Rinner in 2nd and Lukas Tschabrun 3rd.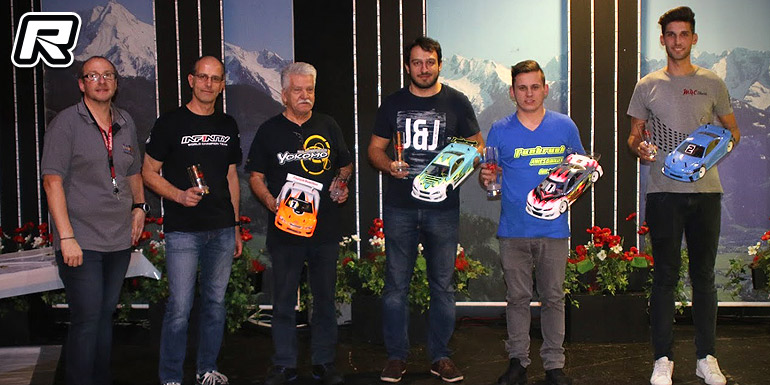 The Touring Stock class attracted 22 entries and it was a 4-horse race for the win. Marco Buhmann, Patrick Strain, Marco Siegenthaler und Marco Egger battled until the final A-main with Marco holding the upper hand over Patrick and Marco Egger. Marco Siegenthaler suffered from bad luck and had the pace for more. Overall in the championship Marco Siegenthaler took the title from Marco Egger on the runner-up spot. Beni Stutz completed the top 3.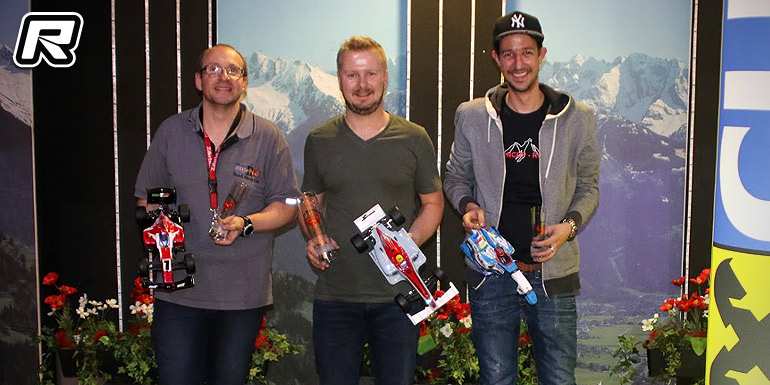 The Formula class was a close affair between Matthias Gmeinwieser and Christian Stöckl. In the end at was Matthias with the win from the pole position as Christian had to settle for 2nd. In the championship however it was Christian with the win from Martin Stöckl and Costa Siegfried.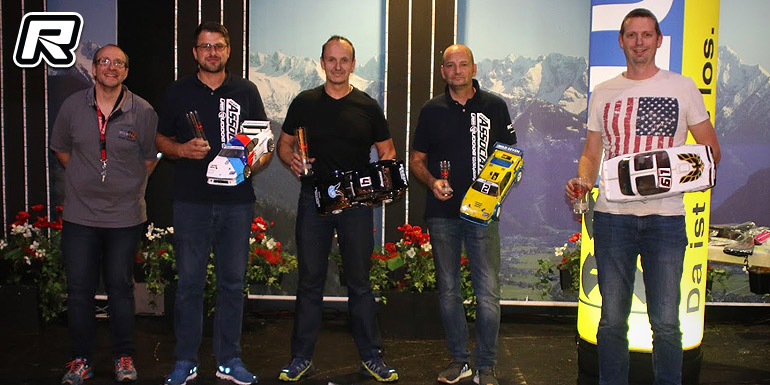 In the newly introduced Histocup, run with young timer body shells, category Rene Kopp took the day's win from Markus Fleischmann and Aaron Tursky. The championship had Aaron Tursky walking away with the overall title from Markus Fleischmann and Reiner Tschabrunn.
Thanks to Christian Stöckl for the report.
---