October 11, 2018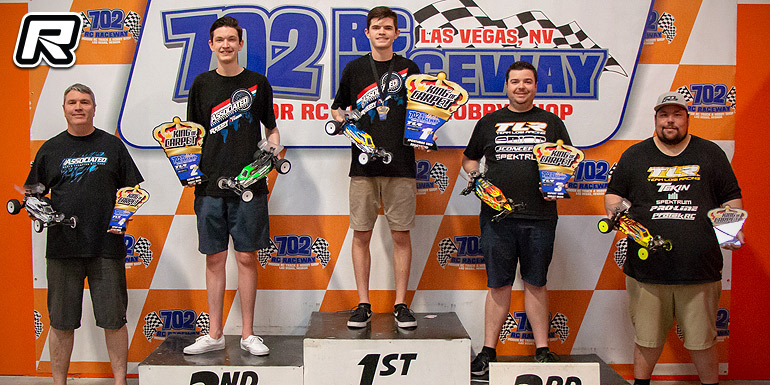 RC Raceway recently held its 3rd annual King of Carpet Off-Road Radio Control Championship. The 2-day event brought in some of the fastest racers from around the United States to compete for the prestigious title King of Carpet. When the dust had settled it was Blake Champlin with the TQ and win in the Expert 2WD Buggy class with Broc Champlin coming in 2nd. Frank Root would round out the podium in 3rd after the three A-main events.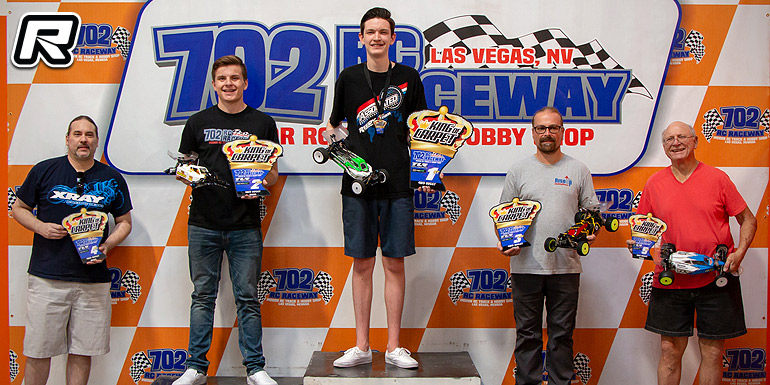 In the single 5-minute Open 4WD Buggy A-main it was TQ holder Broc Champlin with the win, a lap in front of DJ as Reto Kaufmann rounded out the top 3 results another lap down.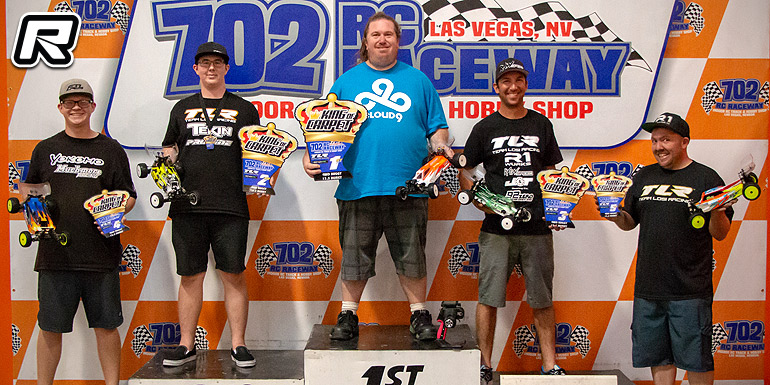 In the 13.5T Blinky 4WD class Nick Sava, coming from 5th on the grid took home the win in the tie-breaker with 4-1-2 finished as TQ holder, Hunter King had to settle for 2nd with 2-8-1 finishes. Steven Goodwin conserved his qualifying position and took home 3rd overall.
The winners of the other classes are as follows: Caprice Kaufmann (Novice), Rick Smith (Sportsman 2WD Short Course), Oscar Spratley (Expert 2WD Short Course), Nethaniel Vandermolen (13.5 Stadium Truck), Chris Champlin (40+ 2WD Buggy), Geoffrey Keyser (Sportsman 17.5 2WD Buggy), Matthew Gonzalez (Expert 17.5 2WD Buggy), DJ Robertson (Sportsman 2WD Buggy).
Source: 702 Raceway [702rcraceway.com]
---