October 23, 2018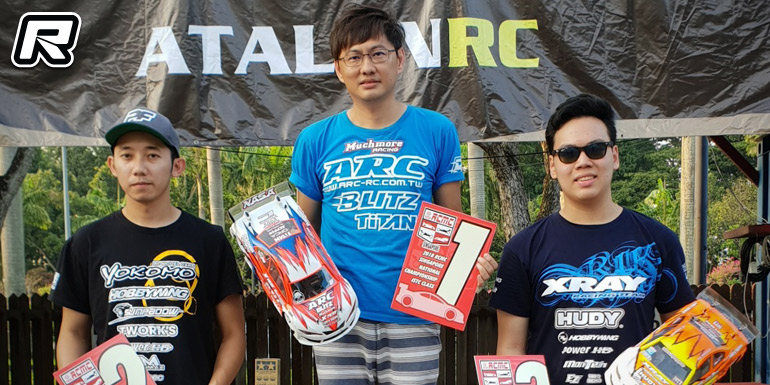 The third round of the Arrowmax Cup Singapore, a joint race with the Singapore Nationals, was held at the RCMC PA track last weekend. In the Touring Modified class, that was part of the Singapore Nationals, the three A-mains produced a lot of action on the track with ARC's PY Tang taking the overall win from Yokomo's Nicholas Lee in 2nd. Xray's Dominic Quek rounded out the top 3 results after some troubled A-mains.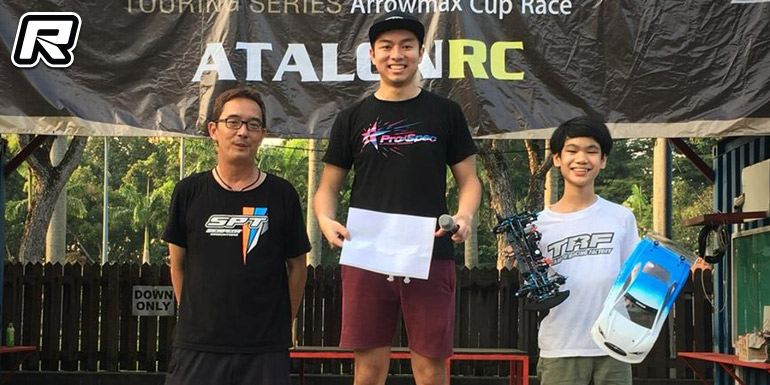 In the 13.5T Blinky Touring class it was Daryl Thong with the overall TQ thanks to setting a good time in Q2, after having troubles in Q1. A1 then was a pretty challenging final between Daryl Thong and Kamen Koh as the gap throughout the 5 minutes was just about 1 second. However, Daryl managed to have a clean race and take the win. In A2 Daryl managed to run away at the start and maintain a gap of about two seconds over Kamen to the end of the race, again driving another clean final to take the overall victory for the day. Daryl then sat out A3 as Kamen and Sean Lee battled it out for the remaining podium spots. Young Sean showed a tremendous pace in this final as he kept it bumper to bumper for the first half of the final. However a mistake over the curbs in the chicane caused him to go wheels up and slide off into the grass and by the time he recovered, Kamen was well and clear in the lead by about half a lap to which he would hold on to the end of the race to secure 2nd overall.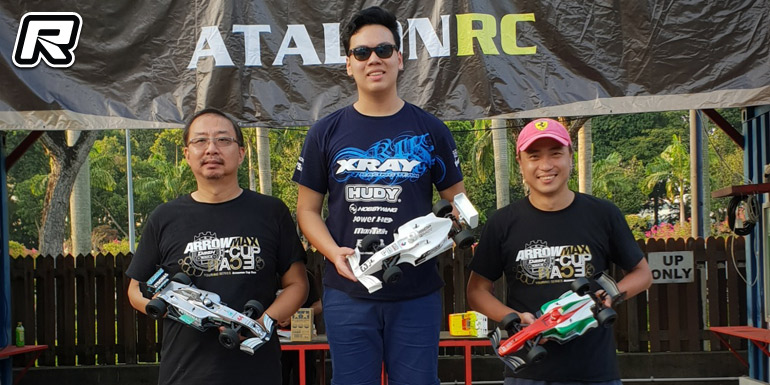 In the Formula class, Dominic Quek took the overall TQ despite only running a single qualifier as he was focusing on the ISTC class. The finals were a lot more difficult. Dominic had a DNF in A1 due to a technical problem, and rain during A2 postponed the final. At the A2 restart, an incident pushed Quek off the track into the grass, dropping him to the back of the field. However, he managed to close the 11-second gap to the leader and passed him to take the win on the last lap. A3 was thankfully less eventful, as Dominic took the win by 12 seconds. Overall it was Dominic in front of Roy Chong and Andy Tan.
Source: Xray [teamxray.com]
---