October 25, 2018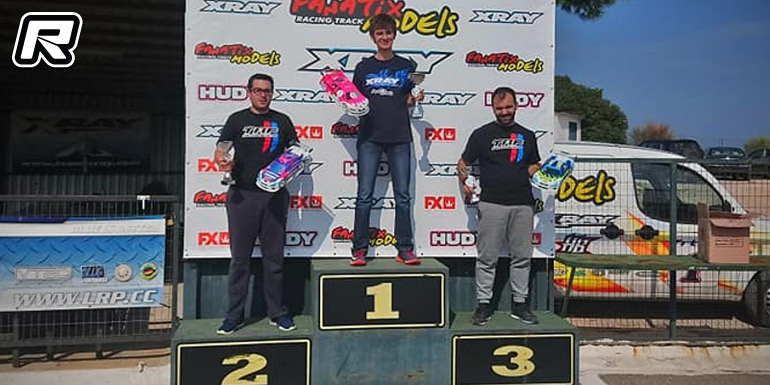 The final round of the Greek Electric On-road Nationals was held at the Fanatix Racing Track in Athens. The fifth and final round would decide the championship meaning a strong turnout of racers attended the event. Start of the day was up and coming Dimitris Ioannidis who took the overall TQ after the qualifiers. In A-main leg 1, the battle for the first place was between Ioannidis and Isaakidis but the former would dictate the pace of the race thus finishing 1st followed by Isaakidis and fast Doukakis bringing home 3rd place.
In leg 2, the battle between Ioannidis and Isaakidis would be fierce offering a spectacular race which at the end caused rookie Ioannidis to take the win by only 0.0130 of the second from runner-up Isaakidis who, in a bittersweet mood, secured the 2018 championship. Although Doukakis faced problems again with his car he made it as 3rd followed by the easy-going Diamantis and Chris "Ayrton" Kidis who filled the top 5.
Although Ioannidis had secured the overall victory, he would participate in the final leg, seeking a hattrick. At first Isaakidis appeared to be more competitive striving for a glorious finish. However, Ioannidis had other plans for the final run and gave Isaakidis hard time by crashing on him twice consequently falling him off at the 9th place. Therefore, it was Bakirtzis who would take the win with Papachristos coming in 2nd, Eleftheriou 3rd, Doukakis 4th and Ioannidis 5th.
Source: Xray [teamxray.com]
---