October 10, 2018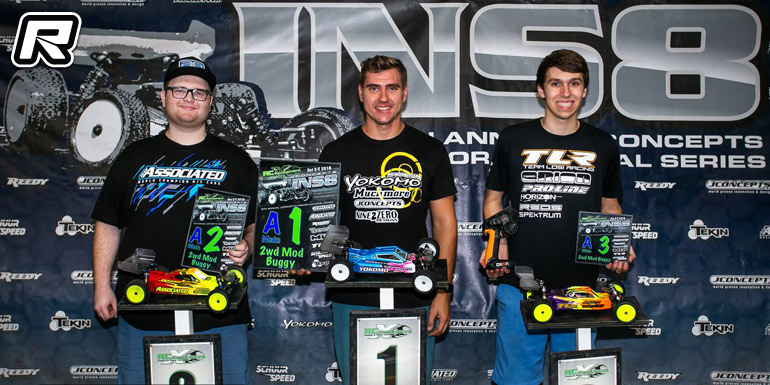 Last weekend the JConcepts Indoor National Series made its way into the great Northeast for the Fall Edition of the highly anticipated nationwide series. Now in the 8th year hosting the JConcepts INS, RC Excitement's staff in Fitchburg, Massachusetts, and local racers go all out to welcome travelers from all over the US for a great race weekend. Known to be the biggest race in the Northeast, Todd Anderson made this one special with all new LED lighting and fresh paint to add wonders to the feel of the event. This year's track had terrific flow and was a great challenge to all racers as it featured two, very difficult to master, triple jumps that kept everyone in check. Miss the jump by just a little meant losing a lot of time on the track. With the tire choice being of very soft compound slick tires, staying in the line was paramount. Traffic awareness was crucial to your overall run as the key jumps required commitment and precision.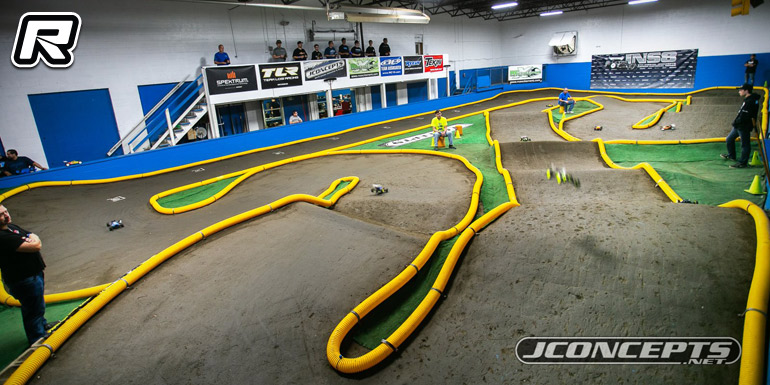 The triple A-main for 2WD Modified was filled with great action and some surprises. The competitiveness was off the charts as the race saw three different winners as Alex won A1, JP Richards A2, and Spencer Rivkin A3. After it was all said and done, Yokomo's JP Richards took the overall having finished 2nd in A1 while AE's Alex Kosciuszek's 2nd best score was 3rd and 1 point shy of the overall. With two great finishes in A2 and A3, TLR's Aaron Kothman landed himself on the podium after displaying some remarkable speed.
All weekend long, the rivalry between Alex Kosciuszek and Spencer Rivkin in 4WD Modified grew as we got closer to the mains. With Alex trying to defend home turf and Spencer's relentless drive to win, saw both drivers peak during the triple A-Mains. Spencer struck first with a win in A1. Then Alex came back with a win in A2 to set up a spectacular showdown in A3. Able to shine under the pressure, Spencer Rivkin, led the final main from tone to tone and won A3 to wrap up the overall. Alex finished a very respectable 2nd with Yokomo's JP Richards rounding out the top 3.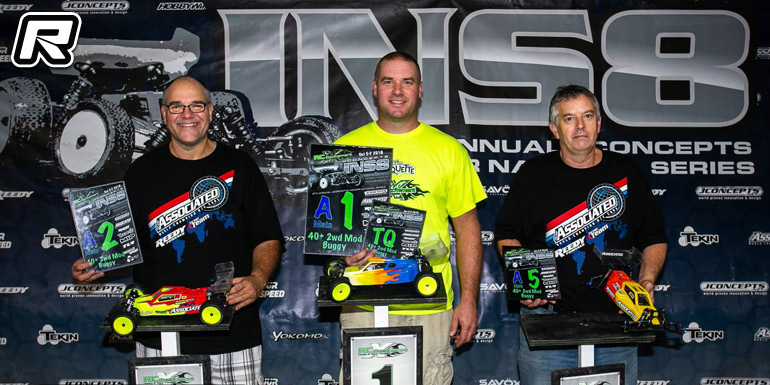 RCE local, Matt Perault was on fire in the 40+ 2WD Modified class as he secured victory with ease in the7-minute A-Final. Making another podium, Scotty Ernst, took his buggy to 2nd and Chris Cristo finished 3rd overall.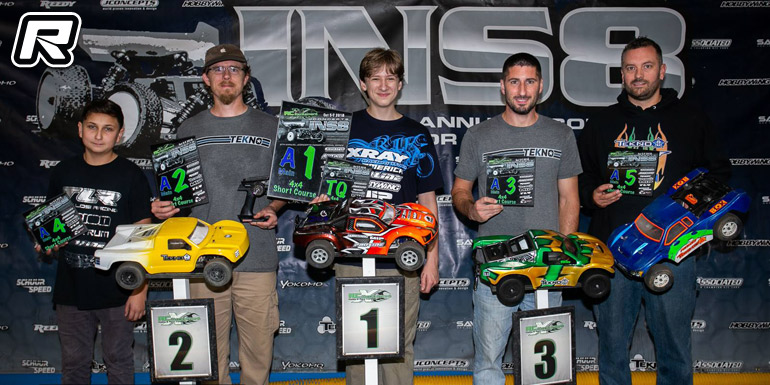 It was a terrific race for Xray's William Piper in the 4×4 SCT class as he took a commanding early in the main and never looked back. Crossing the line well before his competition, William drove a fine race that balanced between speed and consistency. Tekno's Dave Hemenway and Mark Forsberg found themselves in 2nd and 3rd after 7 minutes of close racing.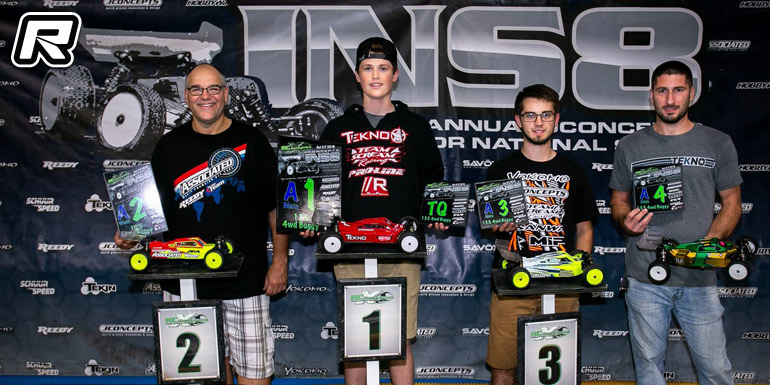 Tekno's Henry Martin was on point all weekend in the 13.5 4WD class as the young NE driver secured TQ and won the single 7-minute A-main without pressure. Able to control the pace with minimal mistakes made it hard for the competition to catch him. All smiles for 6th place qualifier, AE's Scotty Ernst, as Scotty drove with his head to maneuver his way through the field and finished 2nd behind Henry. Following Scotty's footsteps was Yokomo's, Reid McMichael, as Reid also moved up the grid from 7th and finished 3rd on the box.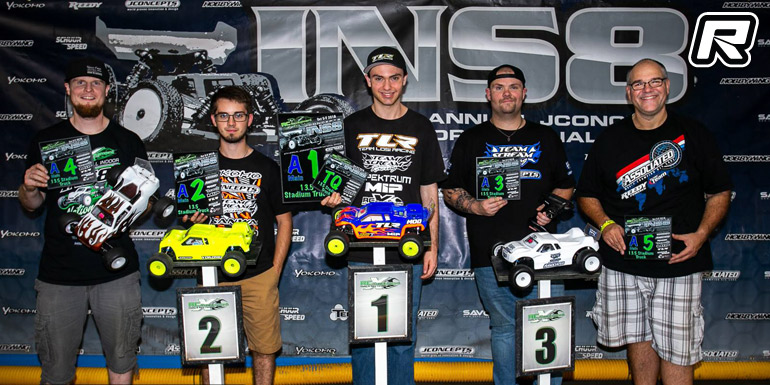 The racer to beat in the 13.5 Stadium Truck class was TLR's Caleb Jennings. Having been a previous Fall INS winner, Jennings was going to be hard to beat. From early on, Jennings showed great speed and won the 7-minute long A-main with outstanding driving. Yokomo's Reid McMichael matched Caleb's pace, but a rough start didn't allow Reid a chance to battle Caleb. Reid finished 2nd and Richard McNair closed out 3rd.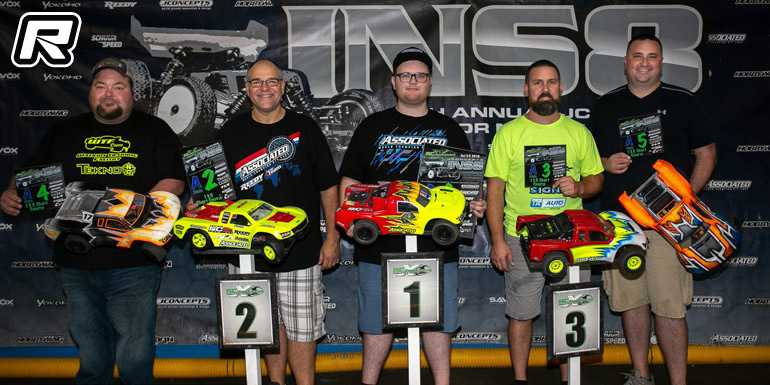 Testing the limits of his truck, Alex Kosciuszek put on a clinic in the 13.5 SCT class with a dominating TQ and win effort. Ironman, Scotty Ernst, raced five classes over the weekend and found a way to keep his busy schedule together and remarkably finished 2nd with Michael Fredericks close behind in 3rd.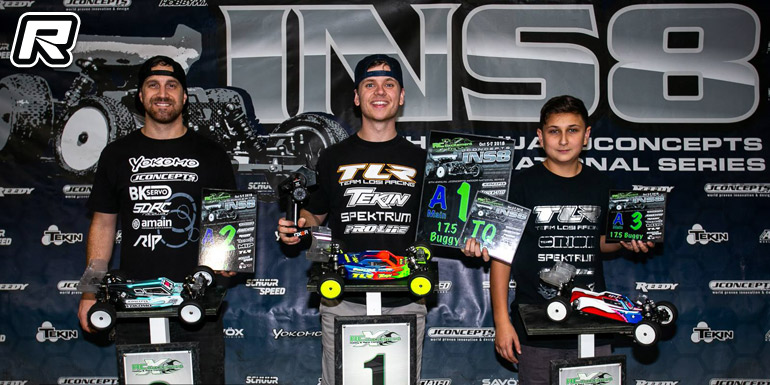 In 17.5 2WD Stock Buggy home track star, TLR's Toddie Anderson proved to be too fast for the competition as Toddie was able to score the class TQ from a fast crew of stock racers. Having earned the TQ spot, Toddie was able to run away from the competition and cruise himself to victories in A1 and A2 to lock up the overall. Yokomo's Chad Eubanks has been finding his stride lately and was able to display some of the hard work on the track. With a 2nd and a win in A3, Chad locked up 2nd overall and finished just one point shy of Toddie. Also with the speed to win, TLR's Anthony Robles put on a great display of speed and etiquette as the young racer finished 3rd on the podium.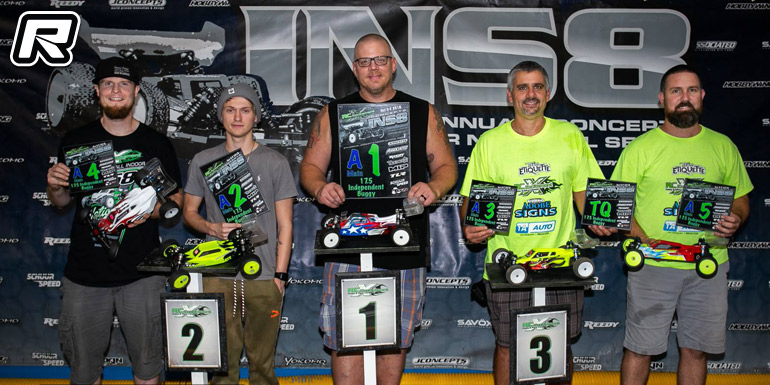 The spec tire, no sponsors 17.5 Independent 2WD Stock Buggy class has been quite a hit during the INS8 season that allows racers who are more liked-skilled to compete against each other without having the interference of the career pro stock drivers. With a wild start during the 5-minute single A-main really set up an exciting race with multiple lead changes, but crossing the line first was Caleb Hall who drove exceptionally well late in the race. On the penultimate lap, Mike Bartkus found a way to get around Michael Fredericks for 2nd as Fredericks finished 3rd. Closing out the top 5 was Kevin Lescord 4th and Josh Hunt 5th.
Source: JConcepts [jconcepts.net]
---