October 25, 2018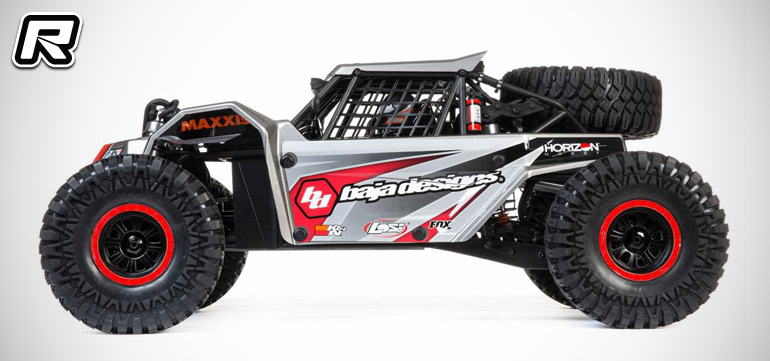 Losi have introduced their new Super Rock Rey 1/6th scale 4WD RTR AVC rock racer. The buggy takes its inspiration from full-scale rigs that tackle the King of Hammers and similar places others won't dare go. Realistic solid axle performance joins 8S brushless power that pushes the needle to 50+ mph or more — while the stability of AVC technology let drivers hold nothing back through corners and jumps. The large tyres and new front end geometry increase suspension travel and improve performance over any terrain. The buggy is equipped with a 4mm aluminium chassis with injection-moulded roll cage and it comes pre-assembled and including a 750kV brushless motor and 160A speed controller. A multi-piece body shell in two designs and grippy all-terrain tires round out the package.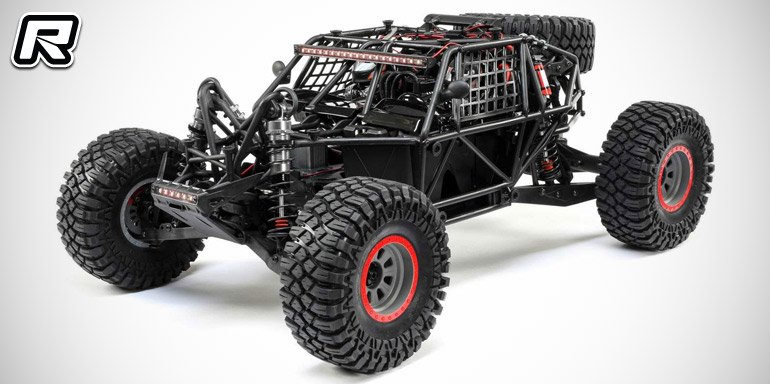 Features:
– Impressive 1/6 scale size and exceptional scale looks.
– 55+ mph speed potential to outperform the competition.
– Supports up to 8S LiPo battery power out of the box.
– AVC Active Vehicle Control system to provide the right amount of stability for any driver.
– 4WD independent front suspension with solid axle 4-link rear adds realism and improves performance over any terrain.
– 4mm aluminum chassis with injection-molded roll cage provides superior durability and scale looks.
– Larger wheels and tires increase ground clearance to avoid hang-ups.
– LED light bars provide scale looks when the sun goes down.
– All-metal gear drivetrain increases durability.
– Preset motor plate provides easy, precise gear mesh.
– Coil-over, oil-filled shocks keep the ride smooth and plush.
– 750Kv Dynamite Brushless Motor and Dynamite Fuze 160A Brushless ESC are capable of 8S power and 50+ mph speeds.
– Waterproof electronics withstand racing over wet and muddy tracks.
– Spektrum DX2E Active 2.4GHz Radio System
– Large-scale, metal gear Spektrum steering servo withstands punishing action.
– Multi-piece body and driver interior maximize scale realism.
– Bottom-loading battery makes pack changes quick and easy, with the capacity to hold up to 8S packs.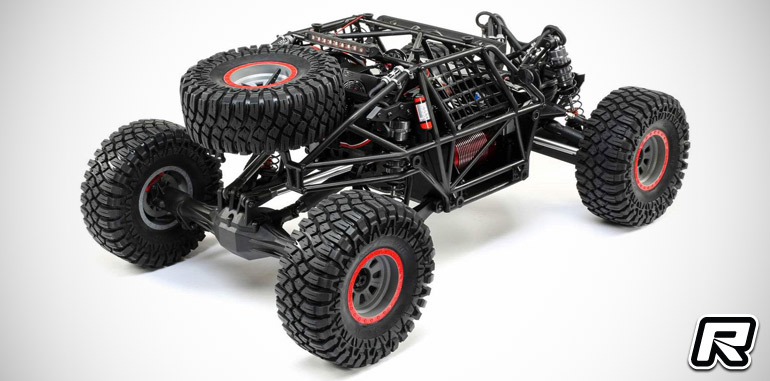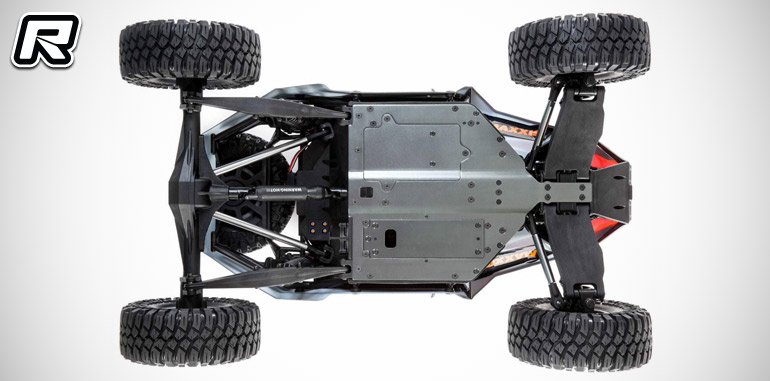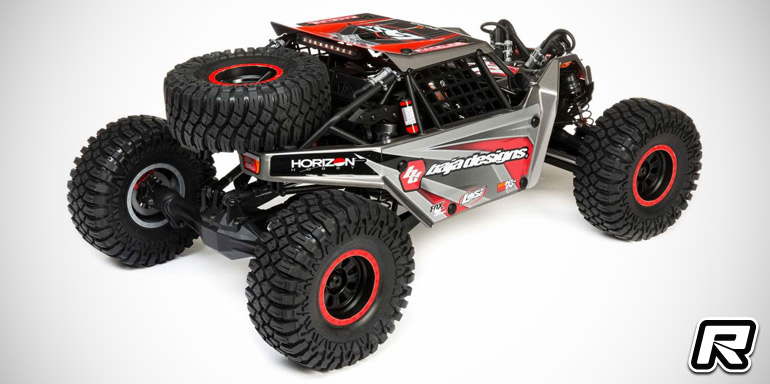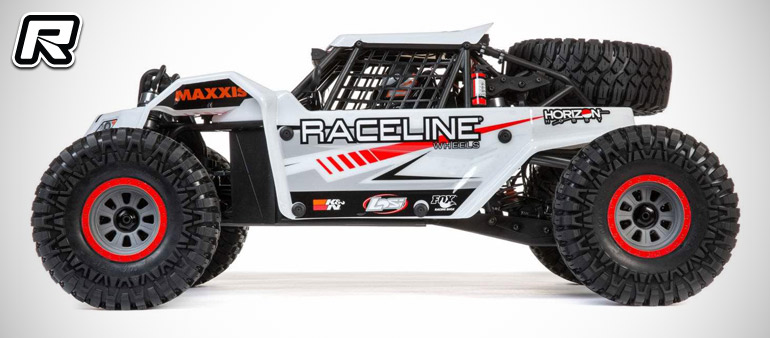 Source: Losi [losi.com]
---